Cash Noire review
Theme and Storyline
With an immersive film noire theme, this game takes players inside a classic crime thriller.
Each spin feels like another piece of a case that is coming together, as a femme fatale in silhouette watches. Her slowly burning cigarette adds a sense of tension. Players will enjoy the shadowy world of booze, cards, and suspicion.
The husky voiced narrator adds lines of dialogue, increasing the feeling that players are taking part in a crime investigation.
Players will have fun getting lost in the story of this dark world.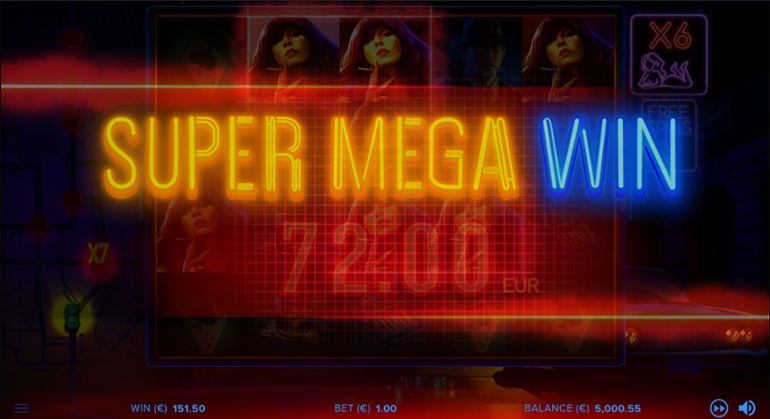 Graphics, Sounds and Animations
The mesmeric soundtrack is a highlight of Cash Noire. The synthwave-style of music feels like it's from an epic film scene, and players won't want to turn it off.
Wins provoke tingles in the player, with the slick slashes knives and clicks of cameras adding to the feeling that players are gathering clues. The spin button delivers a satisfying whirr that feels like a much larger machine is being operated.
The animations are very aware of their genre, and play up the sex appeal of the dame who is watching from the shadows. To the left, a board of clues illuminates in response to wins, letting players solve the case one piece at a time.
Overall this slot does an excellent job on its front end.
Gameplay
Cash Noire is a five reel slot machine. Each reel has four rows.
This game uses an any way wins system, meaning players win with combinations of matching symbols anywhere on consecutive reels, beginning from the leftmost reel.
With the "avalanche" feature, each win begins a cascade. This means that the winning symbols disappear and new symbols drop down. This continues until there are no more wins so players can simply watch extra wins roll in.
Wilds, Bonuses and Free Spins
The Mystery symbol transforms into a random regular symbol when there are no wins after a spin or Avalanche. If this happens while it is in the Crime Zone, it expands to cover it entirely. There is no other special symbol in the game.
The red hotspots surrounding three different positions on the reels is the Crime Zone. This feature is activated on every spin. When a winning symbol lands inside the Crime Zone, an item from the Clue List is activated.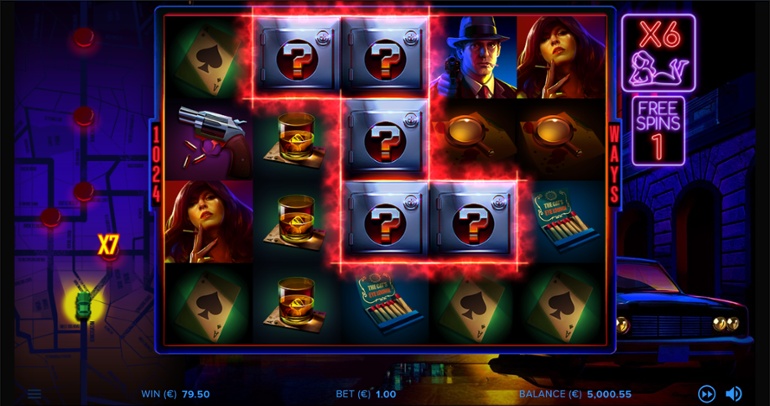 When a certain number of clues have been activated, the Crime Zone expands to four and five spots on the reels.
The Clue List allows players to see their progress towards Free Spins. When thirteen clues become active, the player is awarded 6 Free Spins.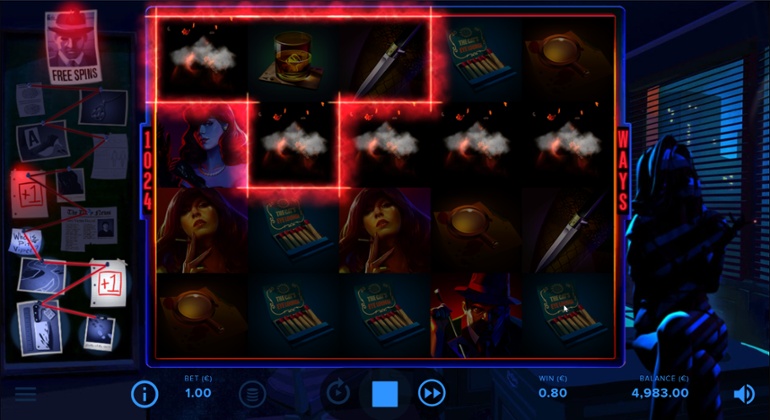 A Multiplier is awarded to players during Free Spins. This starts at x1, but increases by one every 7 locations the player activates.
The City Chase Feature is a meter showing the players progression of the Multiplier and Extra Free Spins. Players may unlock locations on the City Chase map when symbols in the Crime Zone are part of the winning bet.
Bet Sizes, RTP and Variance
The return to player of this game is 96.06%, spot on our yardstick for average of roughly 96%.
The range of bets on the site we tested ran from a minimum bet per spin of $/£/€0.20 up to a maximum of $/£/€200.00 per spin.
The volatility of this game is low, which makes it a very bad match for our preferred slot machine strategies. Our slot strategies target the highest possible volatility.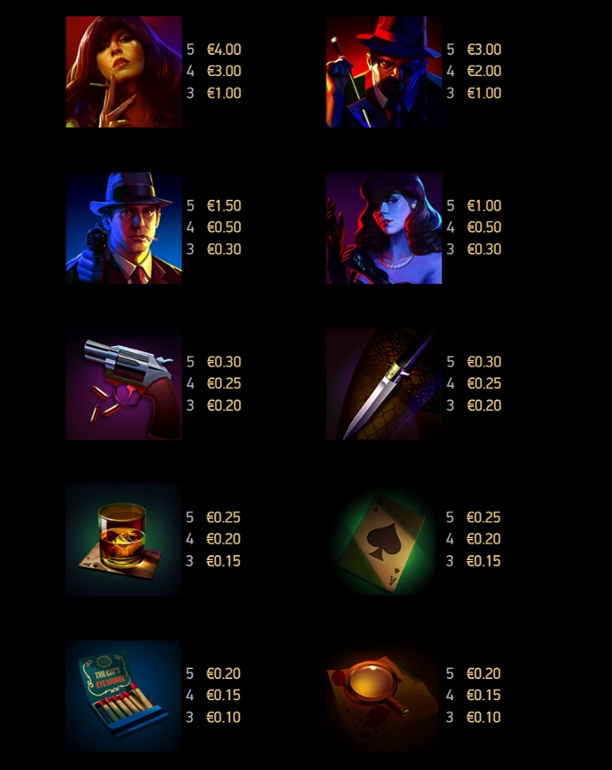 Conclusion
Despite its engrossing design, Cash Noire's other stats make it a poor choice for strategy.
The creatively presented gameplay facilitates a sense of narrative, and players may enjoy visiting this slot simply to be part of its world. However, we would advise strategy-focused players to place their bets in a more advantageous game.
We do not recommend this crime thriller-themed slot due to its low volatility and medium RTP.
Author:
Jon Pill
| This review was last updated: 26 Oct 2021