Join the initiative to create the first

global online gambling self-exclusion scheme
Let's make online gambling safer, together.
Why the gambling world needs a global self-exclusion scheme
At Casino Guru, we think that the currently available responsible gambling tools offered by online operators

do not create an effective barrier

between struggling players and opportunities to gamble online. Here are some reasons why:
Present self-exclusion options can be circumvented
Operator-level and nation-wide self-exclusion do not create an effective barrier that stops problem gamblers from playing. Players can avoid them by gambling at other sites, or even opting for unlicensed operators and ending up playing at objectively worse gambling websites.
Regulators and operators do not work together on a global level
National schemes do not work together on a global level or let foreign operators take part. Even if they wanted to, the rigid rules individual entities have to follow do not allow them to team up to better protect players.
Our vision
Here is what we envision the future of the gambling world containing a Global Self-Exclusion System (GSES) could look like.
Easy self-exclusion from all online operators at once
Players have the option to self-exclude from all online operators in a simple and quick way, allowing them to stop gambling altogether if they choose to do so.
New player protection standard "enforced" by reputation
Participating in a readily available, global self-exclusion solution is a new industry standard of the protection of vulnerable players. Operators that do not participate suffer a bad reputation.
Strong connection to problem gambling help organizations
Self-exclusion by itself is rarely sufficient to overcome problem gambling habits of players who self-excluded to battle their addiction. That's why we cooperate with professionals who offer continuous to problem gamblers.
Safeguarded by an independent organization
The global self-exclusion system is governed and looked after an independent organization, to make sure it remains impartial and unaffected by the agenda of any individual party.
Global Self-Exclusion System blue paper
Official technical document describing the proposed technical implementation of the GSES, discovered problematic areas, and their proposed solutions.
Download PDF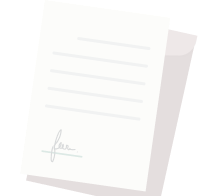 Be part of the solution
We will definitely not be able to achieve all of this alone. We hope to capture the attention of operators, regulators, and other involved parties, and get things moving towards a common goal of reducing the negative effects of gambling on people's lives.
If you want to get involved and take part in the discussion, or just to learn more about what we want to achieve, please do reach out to us. Let's make online gambling safer for everyone, together.
Get in touch
Knowledge base
Learn about self-exclusion and responsible gambling in general, with the focus on current implementations, best practices, and regulations.
Blog
Progress Report #7: Strengthening Relationships with Partners
Read about the Initiative's advances in recent months, partner relationships, and progress with GSEAT and international self-exclusion standards.
22 Aug 2022
Continue reading
Show more
Get in touch
If you have any suggestions, questions, or would like to get involved, send a message to initiative@casino.guru or use the form below.