OCTOBER 2022
Nominations open
DECEMBER 1, 2022
Shortlisted companies announced
DECEMBER 1, 2022
Voting for "Voice of the People" category begins
FEBRUARY 2023
Winners announced during an online event
Shortlisted companies
Meet our selection of the greatest and most responsible companies in the iGaming industry. The expert team of judges will choose the winner of each category based on the outlined evaluation criteria. All winners will be announced during an online event in February 2023. More info soon.
Found your favorite? Why not vote for them? Be the voice of the company you like the most and vote for your favorite in our
Voice of the People
category. The voting is now open.
The Fairest Bonus Policy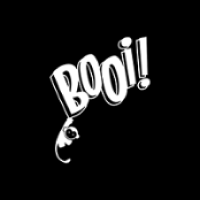 Booi Casino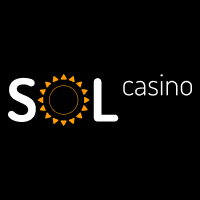 Sol Casino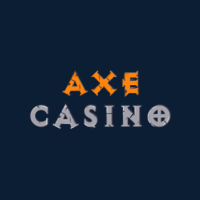 Axecasino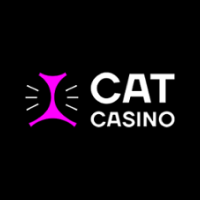 CatCasino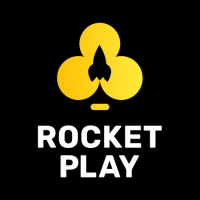 RocketPlay Casino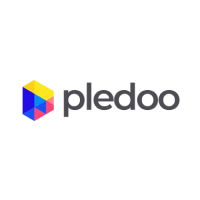 Pledoo Casino
This category will recognize the operator that stands out from the competition in terms of its bonus policy. Having thoroughly analyzed the bonus policies of thousands of casinos over the years, our Casino Guru expert panel of judges will choose the winner based on several criteria, including transparency and visibility of key information about bonuses, such as the Bonus Terms and Conditions.

Special attention will be given to the fairness of Bonus T&Cs, features that prevent players from breaching the applicable rules by accident, and communicating the key aspects of bonuses in marketing materials.
The Fairest General T&Cs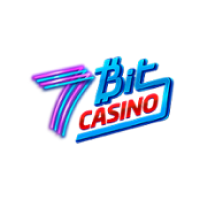 7BitCasino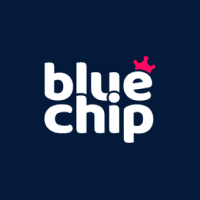 BlueChip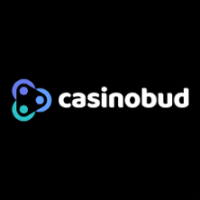 CasinoBud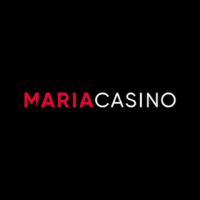 Maria Casino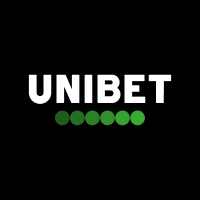 Unibet Casino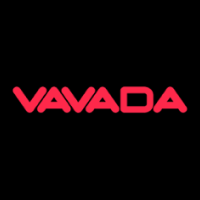 VAVADA Online Casino
Terms and Conditions are arguably one of the most important aspects of every casino, and this award will go to the operator whose T&Cs display the highest level of transparency and clarity, fair play, availability, and more.

Being one of the main things we focus on during our casino review process, a team of Casino Guru expert judges with years of experience in reviewing T&Cs will also be on the lookout for any hidden or predatory rules that might try to exploit players or put them into disadvantage, and any rules that are not explicitly stated in the T&Cs but are enforced by the casino will also be thoroughly examined.
The Most Impactful Social Responsibility Initiative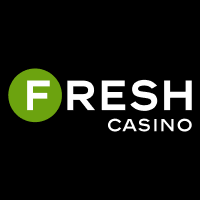 Fresh Casino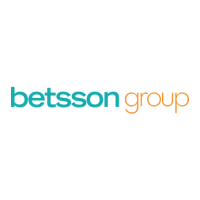 Betsson Group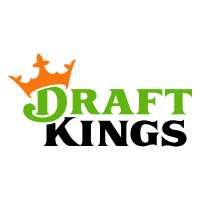 Draft Kings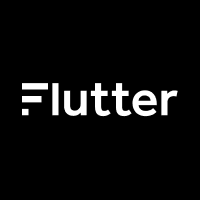 Flutter Entertainment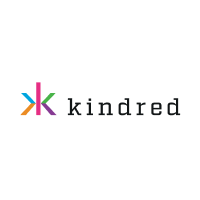 Kindred Group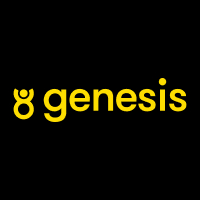 Genesis Global Ltd
Industry professionals are starting to recognize the importance of responsible gambling and problem gambling prevention, and this category aims to reward the one industry professional whose social responsibility initiative stands out among the rest. Our judges will be looking for projects and initiatives of both smaller and larger scales, finished or ongoing, which will be evaluated according to criteria such as intentions, possibility of a positive impact, execution of the initiative or its current state, results (if applicable), and more.

Apart from our Casino Guru experts, the panel of judges will also include external specialists. These will look at what extra is being done to get the RG insights to new and prospective players, and what tools and channels are being used to achieve this goal.
The Best Implementation of RG Tools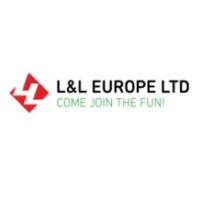 L&L Europe Ltd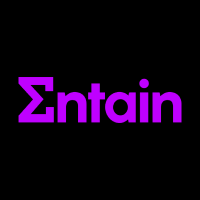 Entain Group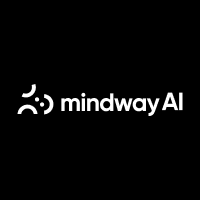 Mindway AI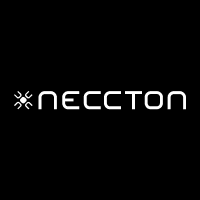 Neccton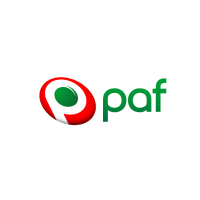 Paf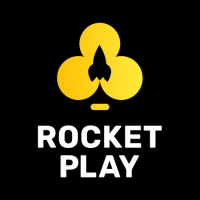 RocketPlay Casino
Responsible gambling tools and their use are at the forefront of this category. For this award, our judges will be evaluating both in-house and external tools used by the applicants based on several criteria. Apart from the number and quality of responsible gambling tools in use, the panel will judge how visible and accessible they are to players, what is the scope of their implementation (panic buttons, etc.), how the tools are being promoted to players, and more.
The Most Transparent Casino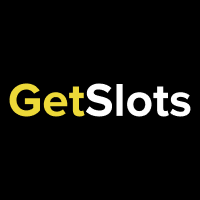 GetSlots Casino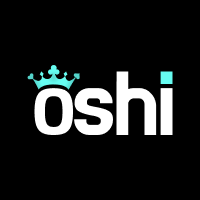 oshi.io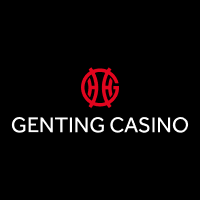 Prime Gaming Ltd – Genting Casino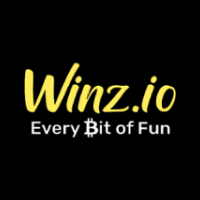 winz.io
Transparency is known to increase trust and foster open communication, and this rather comprehensive category is awarded to an operator that is exceptional in proactively informing its players about tools and concepts that might be vital to their safe gambling experience.

The panel of Casino Guru expert judges will be scouting for an operator that transparently displays information such as the RTP of its games, offers account history logs and reality checks, and provides any other statistics and information potentially relevant to players in a clear and transparent manner.
The Most Effective Handling of Complaints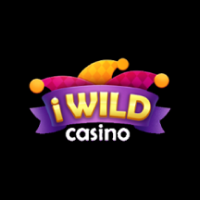 iWildCasino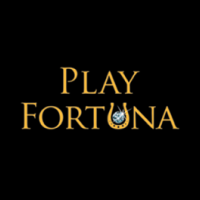 Play Fortuna Casino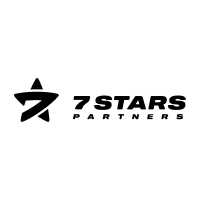 7StarsPartners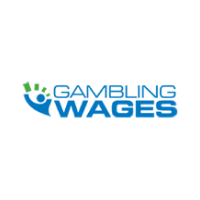 Gwages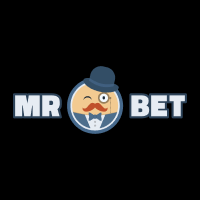 Mr Bet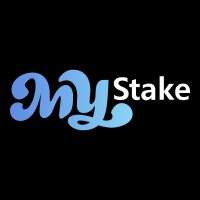 MyStake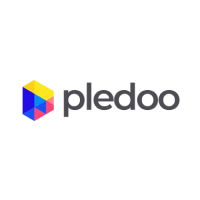 Pledoo Casino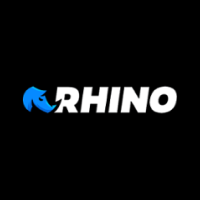 Rhino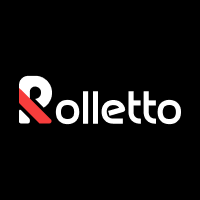 Rolletto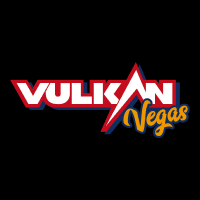 Vulkan Vegas
One's attitude to complaints can say a lot about their business, and this award aims to give recognition to the operator who is constantly going above and beyond in making sure the players' issues and complaints are always addressed and handled.

This category will be the domain of our very own experts from Casino Guru's Complaints Resolution Center, which will choose the operator displaying the highest level of dedication to handling player complaints. After thoroughly evaluating years' worth of data in Casino Guru's database of complaints, our panel of judges will choose the winner based on their expertise in the field.
Voice of the People
This category gives the public a chance to vote for their favorite operator. Featuring the shortlisted candidates from all categories, this award's winner will be chosen solely by the public, without any intervention from our judges. The voting will begin once the individual categories go through the shortlisting process and all finalists are chosen and announced.
Voice of the People
All shortlisted companies automatically enter the Voice of the People category, which invites the public to vote for their favorite company.
Judges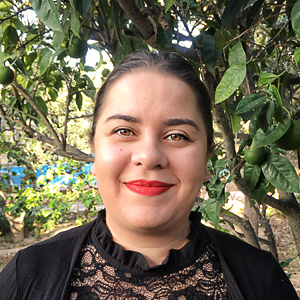 Maris Catania
Head of Responsible Gaming and Research at Kindred
Maris Catania currently occupies the role of Head of Responsible Gaming and Research at Kindred. She started as a Risk and Fraud Analyst with Kindred and after receiving her Psychology MSc from the University of Leicester, took on the role of Responsible Gaming Manager. She has a Diploma in Gambling Addiction Counselling and Psychology, and is now reading for her PhD under the supervision of Prof. Mark Griffiths, focusing primarily on the analysis of the early signs of online problem gambling, responsible gaming tools and responsible gaming promotion.

Whilst recapitulating research for her role, she has started an innovative detection tool with Kindred, known as PS-EDS (Player Safety – Early Detection System). This has shown an impressive advantage in the company both from a commercial perspective and also internally addressing Corporate Social Responsibility. This same PS-EDS has won the EGr Innovation of the Year award in 2014. The current RG approach within Kindred has also won several industry awards including in 2017 GIA Socially Responsible Operator of the Year, Global Regulatory Awards and Women in Gaming awards in 2017. Maris has also been awarded the Gambling Compliance Most Significant Contribution to Responsible Gambling Research for three consecutive years.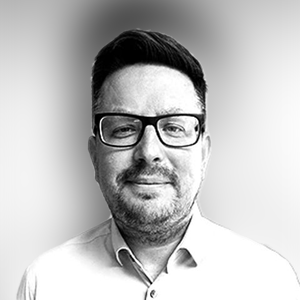 Paul Buck
CEO & Founder of EPIC Risk Management
Paul founded EPIC Risk Management in 2013, after overcoming his own decade-long pathological gambling disorder and its devastating effects.

Previously a successful financial services professional, Paul is now regarded globally as a leading expert in gambling harm prevention and uses his experience and knowledge to lead EPIC in preventing harm in the highest risk sectors.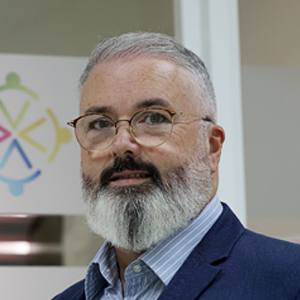 Kevin O'Neill
General Manager of the Responsible Gaming Foundation
Kevin O'Neill is the incumbent General Manager of the Responsible Gaming Foundation.

Kevin spent 13 years in the Telecoms industry where through his various roles within the operations department, he experienced all customer touch-points first-hand through which he developed a keen customer-centric philosophy. The move into the gaming industry happened in 2014 where he joined the Maltese Regulator, the then Lotteries and Gaming Authority, today the Malta Gaming Authority, where he headed the Authority's Player Support Unit for several years. In this role, Kevin brought a new sense of respect towards players as consumers and also developed a keen interest in promulgating responsibility during gambling activity to both player and operator, seeking to ensure that gambling remains a valid recreational activity and not become a source of harm to participants. Indeed, it is only through achieving this equilibrium that the future of the gaming industry can remain truly sustainable.

Mr O'Neill graduated from Dublin City University with an MSc in Leadership and Organisational Behaviour.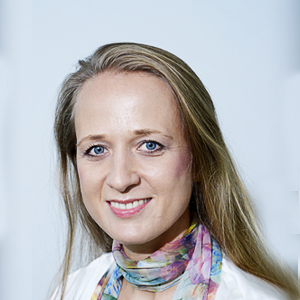 Ewa Bakun
Director of Industry Insight and Engagement of Clarion Gaming
At Clarion Gaming since 2009, Ewa has held various roles focusing on industry research, market intelligence, key stakeholder engagement, product launches and strategic initiatives. Keeping track of the industry developments, she has seen the rise (and sometimes fall) of trends, brands and people, a testament to the dynamic pace with which the industry evolves. Amongst her most significant achievements are launch of the Sports Betting USA conference, introduction and growth of the Consumer Protection Zone to ICE London and oversight of Clarion's start-up initiatives.

In her current role in charge of insights, she is focusing on maximising research and insight drawn from both the external and internal sources to drive product improvement and development for the Clarion Gaming brands, such as ICE and iGB.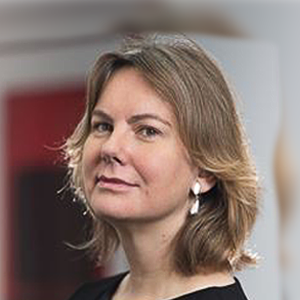 Sarah Ramanauskas
Senior Partner, Gambling Integrity
Sarah assists gambling operators around the world to ensure that their corporate practices stay true to the values of safer gambling. She is the auditor for the US' National Council on Problem Gambling's iCAP RG standard. She also carries out social responsibility audits for the Responsible Affiliates in Gaming Group. With a background in the gambling industry, having worked as Head of Insight for both Betfair and William Hill, she brings a pragmatic, research-driven approach to developing good governance standards.

She also dedicates part of her time to pro-bono work in the field of gambling-related harms. From 2014-2017 she was Chair of Betknowmore UK, a social enterprise based in London which provides mentoring and outreach services to gamblers and affected others. She is currently a Commissioner on the Howard League's Commission on Crime and Problem Gambling, which aims to understand and help mitigate the impact of gambling addiction on society.

Sarah is a frequent conference speaker on safer gambling and reputational issues within the gambling industry.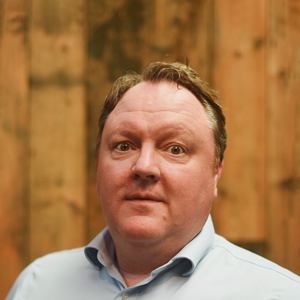 Matthew Hickey
Chief Executive Officer of Gordon Moody
Matthew Hickey is the Chief Executive Officer of Gordon Moody, the UK's leading charity dedicated to providing support and treatment for people severely addicted to gambling. He has over 20 years' experience of developing high-performing brands and organisations through leadership, strategy development, and business planning. He is a specialist in corporate and third sector partnerships, people, and project development.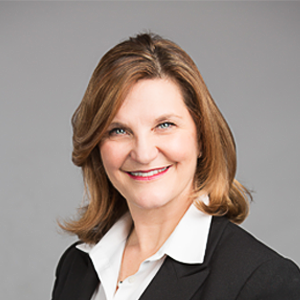 Shelley White
CEO of the Responsible Gambling Council (RGC)
Shelley leads the organization in their mission to promote responsible gambling and reduce problem gambling. The organization is a centre of excellence in responsible gambling, and it accomplishes this in four ways; conducting research to develop evidence-based responsible gambling policies, programs and standards; using the research to develop and implement innovative prevention, education and social marketing programs; by offering gambling operators, land-based and online, accreditation as responsible gambling operations under the RG Check Program; and RGC collaborates with academics and regulators to provide thought leadership to the ongoing development of responsible gambling practices.

Shelley is member of the Canadian Gaming Association Board of Directors and All In Diversity Advisory Board. Over the last 30 years, Shelley has also held a variety of executive positions also in the non-profit sector for the country's most recognized and trusted national institutions, including United Way, Kidney Foundation of Canada and the YMCA. Earning a reputation as a champion of social change, Shelley has received United Way Worldwide's Common Good Award, the Queen's Jubilee Award for outstanding achievement in voluntary service, Ontario's Leading Women Building Communities Award, The Toronto Region Immigrant Employment Council (TRIEC) Champion Award, Volunteer MBC's 2017 Bonnie Yagar Award for Community Engagement Leadership and has been named one of Mississauga's Top 10 Most Influential Leaders.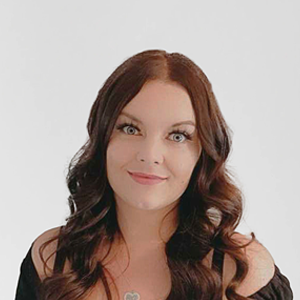 Melissa Etherington
Vice President of Partnerships at Gamban
Melissa is Vice President of Partnerships at Gamban, an application that blocks access to online gambling, providing those struggling with an extra tool for the toolbelt on their recovery journey. Melissa works extensively with governmental bodies, treatment support providers and commercial organisations globally, guiding on best practice for distribution and strategy in online gambling self-exclusion, enhancing and improving protection for at-risk gamblers. Through connecting schemes, tools and initiatives, Melissa works to accelerate positive change to ensure that recovery from problem gambling is both possible and achievable.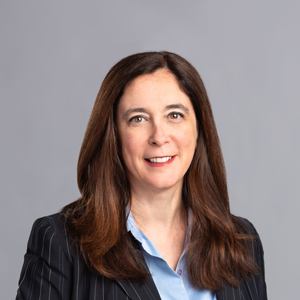 Tracy Parker
Director, Standards and Accreditation of the Responsible Gambling Council
Tracy Parker is currently Director, Standards and Accreditation and Interim Director, Centre for Advancement and Best Practice. Through all facades of her work she demonstrates the ability to establish, build and maintain collaborative stakeholder relationships that facilitate program management, ensure alignment and foster change. This work enables her to help organizations deliver a safer gambling experience by leveraging best practice research and applying comprehensive assessment of player education, player protection and employee training policies, procedures and impacts.

Prior to RGC, Tracy held several positions with the Social Responsibility team at Ontario Lottery and Gaming (OLG) where she worked collaboratively to develop, deliver, monitor and evaluate responsible gambling policies and programs for four lines of business (Gaming, Lottery, Charitable Gaming and Internet Gaming). Central to the work was developing and executing strategy related to culture building, player education and responsible gambling policy.

Previous positions included Senior Associate, Interpraxis Consulting, Executive Director, Canadian Centre for Ethics and Corporate Policy, and Values Programs Manager, The Body Shop Canada.

She has developed and led seminars and workshops on CSR reporting and communications, international business ethics and ethical decision-making. Tracy holds a Master Business Administration degree with a specialization in Sustainability and Strategy from the Schulich School of Business at York University. She has also completed a Bachelor of Public Administration at Carleton University.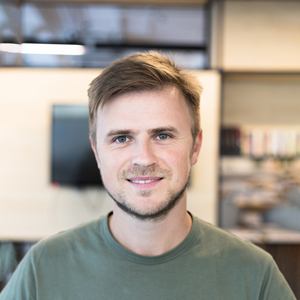 Eduards Jakubovs
Head of Responsible Gambling of Betsson Group
Eduards started working in the iGaming industry in 2009 in Riga, Latvia when he joined a fast growing Swedish company, Betsafe, which at the time was expanding in the Latvian market. In January 2011, Eduards moved from Riga to Malta and in July 2011 Betsafe was acquired by Betsson Group. Eduards remained employed by the Group and after spending multiple years in various service-related roles – overseeing Complaints and Service QA functions - started focusing on Safer Gambling and AML in 2015. Eduards has been leading the Responsible Gambling Operations for the Group since 2017.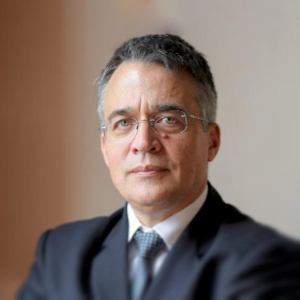 Dan Iliovici
Vice-President of the Romanian Gambling Organizers' Association (ROMBET), and of the Responsible Gambling Association
Dan Iliovici is Vice-president of ROMBET – the Romanian Gambling Organizers'Association, one of the most important associations of the industry. He is also Vice-president of the Responsible Gambling Association, a non-profit and non-governmental organization, dedicated to the prevention and treatment of problem gamblers.

Dan has started his career in the fascinating world of the gambling industry more than ten years ago, and since then he is committed to the transformation of this industry into a consolidated and transparent one, permanently involved in responsible gambling projects. Dan Iliovici is former President of the Romanian gambling regulator ONJN (2017-2018), where he continued to focus on player protection. During his mandate at the National Gambling Office, he published 'The Ethical Code on Advertising in Gambling', an important invitation for self-regulation and responsibility of the gambling industry.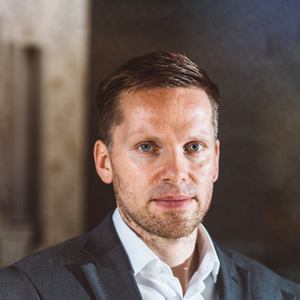 Martin Lycka
SVP for American Regulatory Affairs and Responsible Gambling at Entain
Martin Lycka is SVP for American Regulatory Affairs and Responsible Gambling at Entain, overseeing growth of the business across both new U.S. states and into other parts of the Americas, notably LATAM and Canada. In this capacity, he also oversees global esports related regulatory matters for Entain. He joined the business in April 2018, as Director of Regulatory Affairs.

Martin also serves on the boards of the Entain Foundation, the Entain Foundation US and the American Gaming Association as well as the Advisory Boards to the National Council on Problem Gambling, Seton Hall Law School Gambling Compliance program and My Wager Score. In the past, Martin has been a board member of the European Gaming and Betting Association, JDigital and the European Sports Security Association.

In total, Martin has been a senior legal, regulatory and RG advisor to listed gambling businesses for over 12 years. He is a regular conference speaker and has (co-)authored more than 80 academic articles and three books on gambling law and other legal matters.

He is the 2019 Global Regulatory Awards Head of Regulatory Affairs of the Year as well as a member of the 2020/2021 Emerging Gambling Leaders 40 Under 40 Class (a Judge's Choice). He leads the Entain team that has been awarded the 2021 SBC North America Socially Responsible Operator of the Year as well as the 2022 EGR North America Safer Gambling Provider of the Year awards. He also hosts the Safe Bet Show podcast.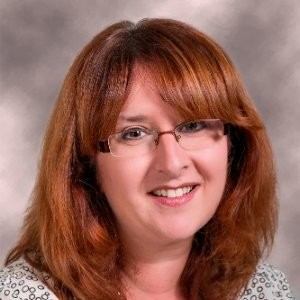 Jo Abergel
Founder – Rock Learning, Co-Founder – Ethical Gambling Forum
Jo founded Rock Learning, a Gibraltar-based Learning & Development consultancy, in 2015 following a background in various private and third sector positions. Accredited by the Institute for Leadership & Management, Jo coaches and develops leadership capabilities across the private and public sectors. Following several years of bringing expert trainers to Gibraltar, Jo co-founded the Ethical Gambling Forum in 2022, with the aim of encouraging greater collaboration and challenging the gambling industry on some of the ethical dilemmas it faces. The inaugural conference on ESG was held in May 2022 and has been described as "groundbreaking".

In her spare time Jo has been Chairperson for Childline Gibraltar and Treasurer for the local CIPD branch.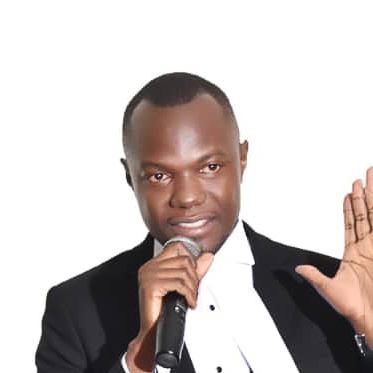 James Mpiirwe
Genius Gaming Consult - Senior Consultant Regulatory frameworks
James is a legal practitioner with a long career in gaming, betting, casino and lotteries spanning over 13 years. He has an ever-growing experience in legal advisory, development of regulatory frame works, institutional establishment, compliance evaluation and monitoring, taxation, responsible gaming and player protection.

While working under the Ministry of Finance, Planning and Economic Development of Uganda, James pioneered the revision of the then laws regulating gaming and pool betting and was part of the core team that revised all laws regulating gaming, betting, casino and lotteries in Uganda and resulted in the current Lotteries and Gaming Act, 2016 and all regulations under it.

James participated in the establishment of the current regulatory out fit of Lotteries and Gaming Board Secretariat in Uganda by developing the organizational structure, recruitment of staff, training of recruits and Board members and establishment of the different departments there under.

His efforts as Head of compliance culminated into unprecedented growth in legal compliance in the gaming industry and substantial growth of the gaming tax base and government tax collection from the sector. His passion for player protection and responsible gaming led to the establishment of the Responsible gaming Department under which he pioneered the National Responsible Gaming Policy of Uganda.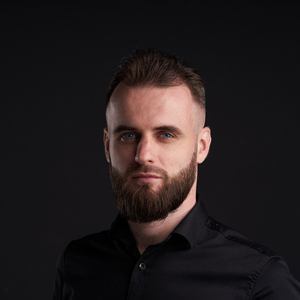 Vladimir Malakchi
Chief Commercial Officer of Evoplay
Vladimir Malakchi, Evoplay's Chief Commercial Officer, joined Evoplay 2.5 years ago as a CBDO and was later promoted to Chief Commercial Officer for bringing change and progress and a breath of fresh air to the company, resulting in current x7 business growth!

Regular keynoter, panellist, and participant in interviews, roundtables, and offline&online gatherings, judge at the most prestigious iGaming award ceremonies. Recognised 2020 Speaker of the Year.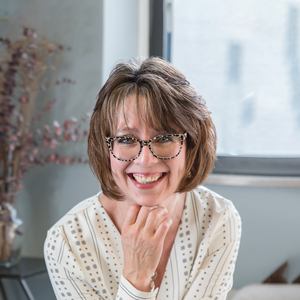 Jody Bechtold
CEO of The Better Institute
Jody Bechtold, LCSW, ICGC-II, BACC, IGDC, CGT is a highly regarded gambling addiction expert working extensively across the globe with individuals, organizations, and associations. She is the CEO of The Better Institute, a group practice located in Pittsburgh. She is the co-author of The Gambling Disorder Treatment Handbook: A Guide for Mental Health Professionals (2021) and 2 chapters in the Social Work Desk Reference v 4 on Gambling and Gaming Disorders, published in 2022. She serves on the board for the International Gambling Counselor Certification Board (IGCCB).

Jody holds a master's degree in social work from the University of Pittsburgh's School of Social Work and has certifications as a Board-Approved Clinical Consultant (BACC), Internationally Certified Gambling Counselor Level II (ICGC-II). When Jody isn't working, you can find her providing pet therapy with her dog, Hanna.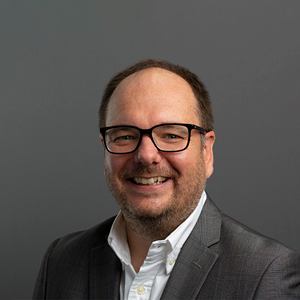 Matt Smith
Head of External Affairs at Betknowmore
Matt Smith is Head of External Affairs for UK charity Betknowmore and has lived experience of gambling with 8 years in continuous recovery. Matt is now part of the senior management team building relationships with stakeholders across the space and working across their communications and policy strategy. His working background was in the media industry where he spent over a decade working in management for UK radio station talkSPORT heading up major live sports events.

During the latter part of his time there was when his gambling became problematic. Matt is passionate about the work we do to provide support and training services that prevent and address personal and societal harms caused by gambling.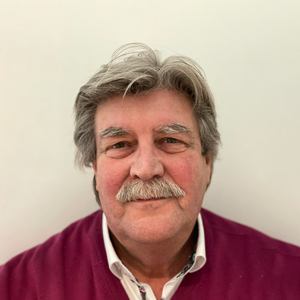 Pieter Remmers
Founder of Assissa Consultancy Europe
Pieter Remmers is a veteran in the area of responsible gambling / safer gambling, consultancy and training of gambling industry professionals. He started his career as the director of an outpatient clinic for addiction problems, Jellinek, in the early 80's, and he has been involved in projects with the gambling industry since 1989.

Pieter's company works on responsible gaming policies and programs in a number of countries, and he is also a registered MI trainer with years of experience. Pieter is also a worldwide consultant for the gambling and betting industry, and he lends his services to land based and online casinos, slot machine halls, lotteries, and regulators or other governmental bodies.

Having been working for governments and regulators in a number of countries (Singapore, South Africa, Sweden, etc.), Pieter's current focus lies on projects dealing with the problem of match fixing and AML, as well as e-learning modules in different languages (English, German, French, Spanish and Dutch). He is a member of the Executive Committee and serves as Secretary General of the European Association for the Study of Gambling (EASG) since 1997.

Since 2004, Pieter is the Chair of the Board of G4 (Global Gambling Guidance Group). He is a member several organizations, such as the Responsible Gaming Committee of IMGL, Responsible Gambling Committee of AGEM, Spielerschutzkommission (Responsible Gaming Commission) of the Gauselmann/Merkur Group (Germany), advisory board of Merkur UK, and the Advisory Council of the AWI in Germany. Pieter is a regular speaker at many conferences all over the world and a freelance correspondent for a number of gambling industry magazines.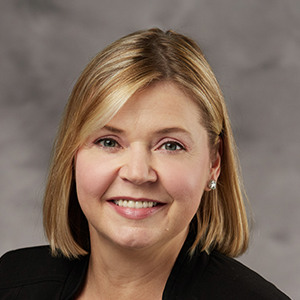 Jennifer Shatley
RG Consulting Lead at International Gaming Institute
Dr. Jennifer Shatley is an insightful and experienced responsible gaming executive with a 25-year career background involving extensive leadership progressing responsible gaming policy. Serving as Vice President, Responsible Gaming Policies and Compliance for Caesars Entertainment, she led the development, implementation, and administration of the company's industry leading responsible gaming programs, created first-of-its-kind responsible gaming training, conceptualizing and developing the role of RG Ambassador to proactively engage with customers to promote responsible play, and developed numerous responsible gaming IT applications.

Dr. Jennifer Shatley is the founder and principal consultant for Logan Avenue Consulting, LLC, which provides consulting to a multitude of organizations, including gambling operators, trade organizations, problem gambling councils, and more. She also currently provides consulting services at UNLV's International Gaming Institute (IGI). In this role, she leads the initiative to establish a Center of Excellence in Responsible Gaming (subject to final university approvals), oversees the organization's consulting and training efforts, and conducts policy sessions through the International Center for Gaming Regulations.

Dr. Shatley is a recognized expert in the field and works closely with the treatment community, academics, researchers, government bodies, state councils, and gaming industry representatives. Jennifer holds a Doctorate of Public Policy from the University of Nevada Las Vegas, a Master's Degree in Communication from the University of Tennessee, and a Bachelor's Degree in English from Christian Brothers University.

In addition, she serves as President for the Nevada Council on Problem Gambling and as a member of the National Council on Problem Gambling. She previously served on the Nevada Governor's Advisory Committee on Problem Gambling, serving as the Chair for the Sub-Committee on Problem Gambling Prevention, as well as serving on the board of directors of the International Center for Responsible Gaming.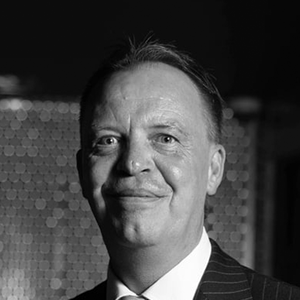 Adrian Sladdin
Managing Director at Seventh Wave Corporate Training
Adrian is one of the founding partners at Seventh Wave Corporate Training, writing and delivering innovative corporate training as well delivering on large-scale international consultancy work for the financial and gambling sectors. His corporate clients include Ladbrokes Coral, Lottoland, BetVictor, Playtech Deutsche Bank, JP Morgan and Santander.

His work includes safeguarding qualifications, high-level presentation and communication skills as well as a range of leadership and management programmes. Adrian has delivered training around the world including China, Pakistan, Nigeria and most of Europe. He is also part of a United Nations group, writing and discussing responsible leadership.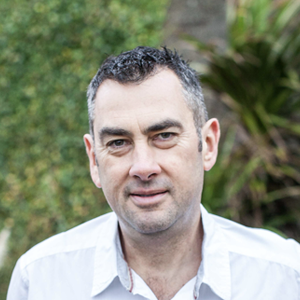 Paul Dent
Strategic Engagement Lead at Gordon Moody
Strategic Engagement Lead for Gordon Moody and formerly Gambling Therapy, managing remote teams over several European territories which enhanced the skills required to meet complex technological challenges, making use of Cloud-based connectivity not only to improve "Initial Contact" but also the client journey as a whole. Now driving forward the Gordon Moody Global Network in collaboration with Mindway-Ai and Better Change to change the conversation in Responsible Gambling.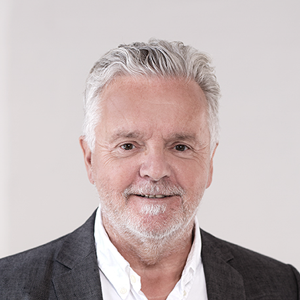 Svend Aage Kirk
Partner SGcertified.com
After co-founding and supporting Mindway AI to become a leading AI-driven tool for early identification of problem gamblers, Svend Aage Kirk has now joined SGcertified.com to help the industry raise standards. When it comes to sustainability and safer gambling, SGcertified.com is the leading platform helping companies understand their impact and exposure to compliance risks, set the right plan in place, train teams and get recognise with international certifications.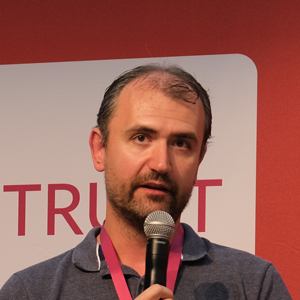 Peter Jesko
Strategy Lead at Casino Guru
Peter shapes the strategy of Casino Guru and influences the direction of company development. His experience and knowledge of the online gambling industry allows him to set the right course and provide strategic counseling to individual departments.

Peter found his way into the casino industry through his love of games and mathematics - especially combinatorics. This fascination sustained his ten-year-long professional poker career before he joined our ranks.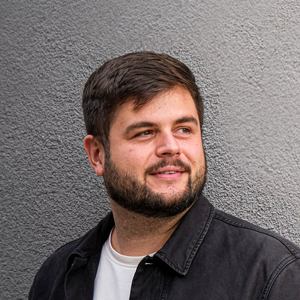 Maros Gasparik
Head of Content at Casino Guru
Maros is Casino Guru's Head of Content. Being part of the core Casino Guru team since 2017, he writes the cornerstone content, manages a team of expert writers and content specialists, and makes sure that everything presented on Casino Guru is well-written, truthful and correct.

Maros has been writing web content for more than 10 years, and he's always enjoyed exploring and explaining gambling-related topics. Over the years of writing about online casinos and gambling, he's become an expert on the topic keen on helping people understand complex gambling principles and make smart decisions when it comes to gambling.

He's also fully aware of the negative impact gambling can have on people's lives, which is why he pays extremely close attention to providing correct and factual information to the Casino Guru visitors, warning them about potential risks, and providing detailed information on gambling addiction and responsible gambling, with the goal to help players gamble in a more safe and smart way.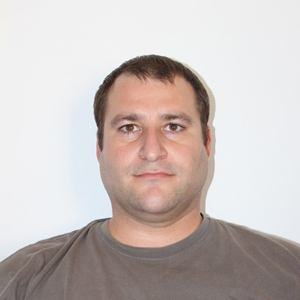 Matej Novota
Head of Data & Complaints at Casino Guru
Matej is the head of both the Casino Guru casino review team and its complaint resolution team. He and his team spend their days collecting, evaluating, and updating casino-related data, making them the main driving force behind the internet's biggest and most up-to-date database of online casinos. On top of that, along with our complaint resolution team, Matej addresses players' complaints from all over the world and helps them resolve any issues they may have encountered when dealing with an online casino.

Before joining Casino Guru, Matej worked as a software specialist and later as a software engineer. He became a part of our Casino Guru family when our database contained only about 40 online casinos. Not long after joining, Matej played a crucial role in creating our sophisticated online casino review process.Through it, we can rate online casinos in a way that fully reflects their quality, reputation, and attitude towards players. Ever since its inception, Matej has tirelessly worked on improving our data-driven methodology, adapting it to the latest changes in the online gambling ecosystem, and ensuring our casino reviews are the best on the market.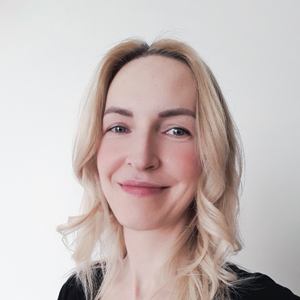 Petronela Kontos
Complaints Team Lead at Casino Guru
Petronela has been working in the casino industry since 2004, which is when she started as a casino dealer in the Czech Republic. By working in the UK later on, she has found herself on ocean liners and cruise ships, where she was promoted to the Casino Host function. This job allowed Petronela to practically travel the whole world, which is something she's very grateful for. Petronela joined Casino Guru three years ago, and she's currently managing a Complaints Team of 13 hard-working professionals, with whom she's constantly working on resolving disputes between players and casinos.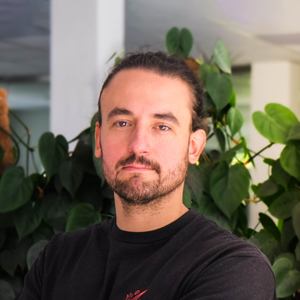 Šimon Vincze
Sustainable & Safer Gambling Lead at Casino Guru
Šimon is Casino Guru's Sustainable and Safer Gambling Lead. He manages Casino Guru's long-term projects related predominantly to social responsibility and safer gambling, with the goal of making the entire online gambling industry better and safer for everyone.

The vision of safer gambling is reflected in everything Casino Guru does, from creating objective casino reviews to going the extra mile to protect people who gamble online. Šimon oversees these areas and makes sure the team's efforts are always in line with the best practices of sustainable and safer gambling and often reach beyond them.

Šimon is also working on two significant projects: the Casino Guru Academy, which focuses on improving industry knowledge through a series of free educational courses focused on various important areas of gambling, and the Global Self-Exclusion Initiative, whose main aim is to create a global self-exclusion system that will effectively reduce gambling-related harm and create an effective barrier between all self-excluded players and further opportunities to play.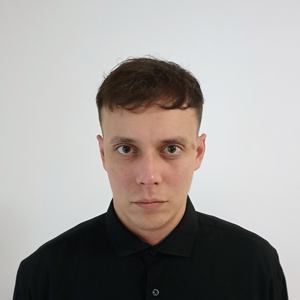 Jozef Krucay
Deputy Head of Data & Complaints at Casino Guru
Jozef has teamed up with Casino Guru in 2018 and since then, he's tried several positions within the company: reviewing the content of thousands of casinos, resolving an enormous amount of player complaints, analysing terms and conditions of casinos in our online database, and even communicating with operators to make improvements based on what we found in their T&Cs. At the moment, Jozef is the Deputy Head of Data and Complaints, he delegates a team of 25 professionals, and, most importantly, he is making sure that everything within the Data and Complaints department goes as smooth as possible.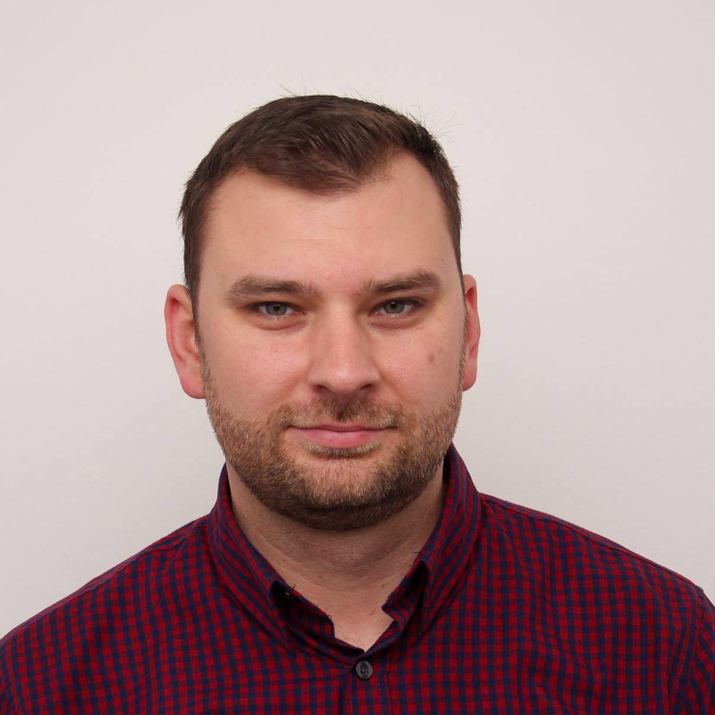 Peter Matúška
Casino Data Team Lead & Complaint Specialist at Casino Guru
Peter's journey at Casino Guru started a little over 4 years ago. At the time, he was responsible for adding new casinos to Casino Guru's database, and this was later accompanied by his involvement in complaints. This gave him the perfect opportunity to look at the casino industry from both the player's and the casino's point of view. He currently leads our data team, whose main goal is to give players the most accurate information about casinos through our honest reviews.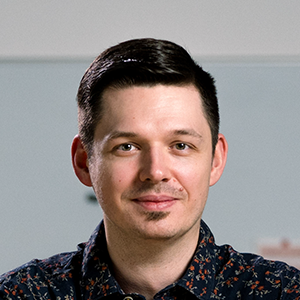 Daniel Dolejsi
Social Media & Community Lead at Casino Guru
Prior to joining Casino Guru, Daniel spent almost 4 years working for LeoVegas – one of the biggest online casinos based in Malta.

In Casino Guru, he is responsible for development of a multilingual gambling community forum and he also leads a team that takes care of our social media channels, user reviews and that also provides our newsletter subscribers with relevant information from the gambling industry. Considering his background and previous work experience, he is also available as an advisor to our team that is responsible for dealing with players' complaints against casinos.
Judging process
Our panel of judges will consist of Casino Guru experts and external specialists from related fields. Several categories will be judged solely by our Casino Guru team of experts based on our expertise in the relevant field. For the remaining categories, external specialists are invited to the table, and a joint decision regarding the winner will be made.

All judges are masters in their fields, and none of them have any conflict of interest that might interfere with their unbiased and truthful opinions. All data is highly confidential, and no information will be shared with third parties.
Partners

AffPapa is an iGaming directory, connecting operators and affiliates together for a one-on-one collaboration. With over 1000+ affiliates and 150+ operators, the AffPapa website has everything iGaming-related, from informative articles & guides to company reviews and interviews with the brightest minds in iGaming. Along with acting as a connecting bridge between affiliates and operators, AffPapa also hosts activities including the AffPapa iGaming Awards and the iGaming Club event series - both huge successes - which elevate the concept of linking industry members in a greater direction Casino Guru News are part of Casino Guru, the biggest and most up-to-date online casino database and an online gambling authority.

Launched in early 2022, Casino Guru News cover the latest events, stories, and updates from the gambling industry, with a focus on online gambling specifically. Covered topics include Finance, Tech and Innovations, Laws and Regulations, Events, Responsible Gambling, etc.

Apart from that, Casino Guru News also bring regular exclusive interviews with industry leaders, expert comments, as well as in-depth articles focusing on analyses and data.

Thanks to their high-quality content and reputation in the online gambling industry, Casino Guru News are one of the most reliable and credible sources of gambling industry news.

Casino Life & Business Magazine is founded in 2007 and it is the first and most popular magazine of the gambling industry in Romania.

It is the only B2B & B2C magazine in the gambling industry in Romania.

The magazine, which appears once a month, contains articles referring to gambling in casinos, describes gambling tactics, offers a full picture of those who experience this mirage and of the places in which this one develops.

Casino Life & Business Magazine is promoter of the casino industry and "gambling" only as an alternative means of entertainment Digital Gaming – iGaming news, we are a 100% digital group with extensive knowledge in the gaming and entertainment industry, reporting the latest news about this industry through relevant content.

We provide digital services viable growth, managing to quickly scale and position ourselves as the Peruvian news, South America and Europe among other digital solutions.

GBC Time is a gambling business magazine that covers the most relevant topics for the B2B audience. On the GBC Time website, readers can find up-to-date news about iGaming, affiliate marketing, cryptocurrencies, investing, and more. The site also features in-depth articles, case studies, interviews with the industry leaders, and ratings of the best iGaming companies in the market.
One Stop Agency for multiple industries, services and activities.

HIPTHER AGENCY is the parent brand of several leading news outlets and international conferences that cover several industries such as Entertainment, Technology, Gaming and Gambling, Blockchain, Artificial Intelligence, Fintech, Quantum Technology, Legal Cannabis, Health and Lifestyle, VR/AR, eSports and many more.

Hipther Agency consists of 17 news outlets that cover news from around the world and a portfolio of conferences that cover five continents (North America, Central America, South America, Caribbean and Europe).

For more details visit www.hipther.agency