Medusa 2 HQ review
Theme and Storyline
Medusa II bases its world around the semi-tragic story of Medusa and the heroic tale of Perseus who slew her. The snake-haired Gorgon of Greek myth appears in the game along with plenty of other ancient Greek style symbols.
Medusa, in the original tale was so unconscionably vile to look at that if you got a direct line of sight on her you'd turn to stone. Nextgen Gambling has taken a slightly different line on Medusa's looks, and instead, she's a gorgeous girl with snakes for hair and a very revealing Golden bikini top.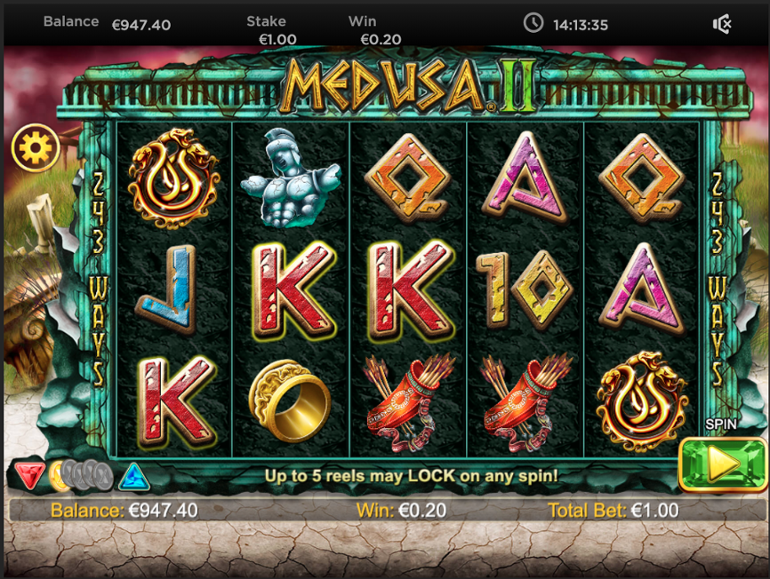 Graphics, Sounds and Animations
The theme is much better rendered than many other Ancient Greek inspired with really nice artwork on the symbols which are beautifully animated.
Visually it is one of the classiest (as well as Classical) of Nextgen's offerings. The animation is slick as they come without being over-flashy.
It also comes with a snazzy score that seems lifted from something like Jason and the Argonauts, and does an excellent job setting the scene.
Gameplay
Gameplay is perhaps where this slot is weakest. While the main gameplay is nicely paced it doesn't come with much in the way of bells and whistles. In fact, there is not much to distinguish it from any other 243 win-ways slot with five reels.
There is no gamble feature or bonus games (see below) and so it is a little unimpressive in this regard.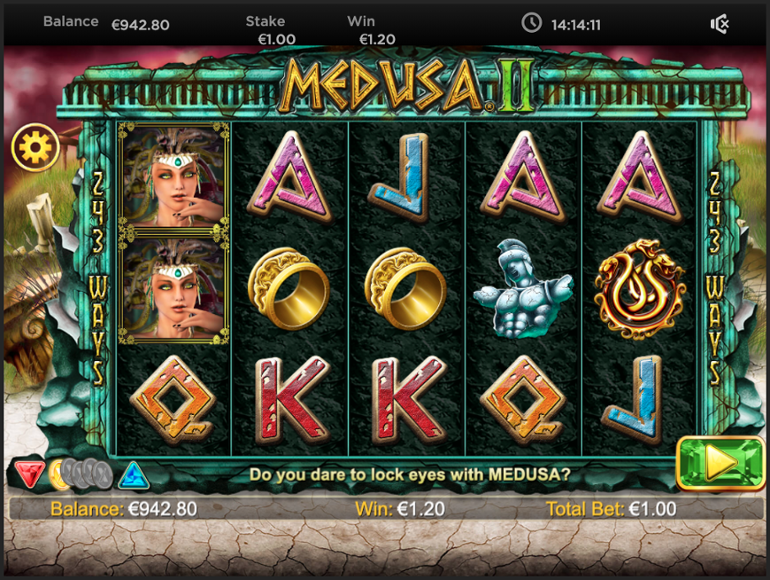 There are two randomised features. In the first, a soldier can appear at the top of a random reel and turn all the symbols on that reel into Wilds.
In the second randomised feature, a number of reels (between two and all five) will fall into synch with each other and display the same symbols side by side.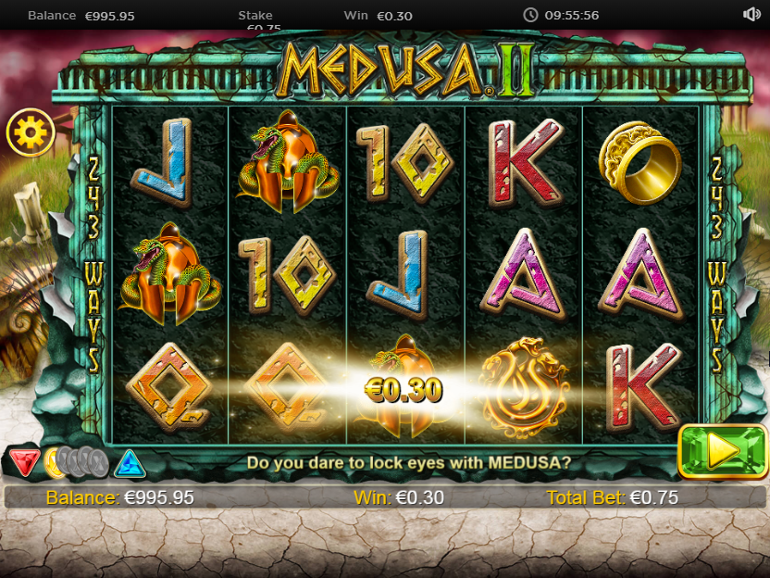 Wilds, Bonuses and Free Spins
Although there are no bonus games, you can swing some Free Spins by hitting three or more Scatter symbols. This feature can be retriggered for additional 5 Free Spins.
The game's set of Wild symbols are pretty standard in that they substitute for any other symbol except for the Scatter symbol. You can also win some cash by getting a Wild Combo. This pays out 20 times your bet for three Wilds in a "win-way," 50 times your bet for four, and a big prize of 500 times your bet for five in adjacent reels.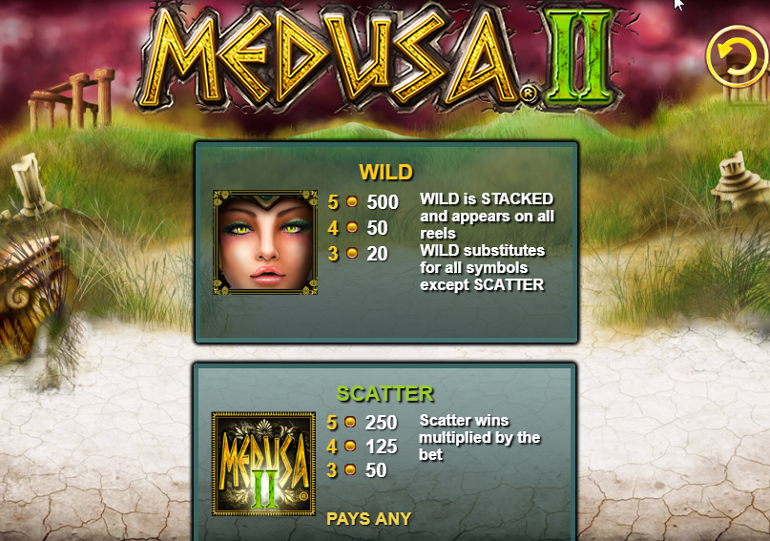 Bet Sizes, RTP and Variance
Being a 243 win-way slot, the bets are done on a per spin basis. The site we tested allowed between £/$/€0.25 and £/$/€50.00 per spin. This might exclude those at the extreme low-end and high-end of the bankroll market.
Other sites may well offer a better spread.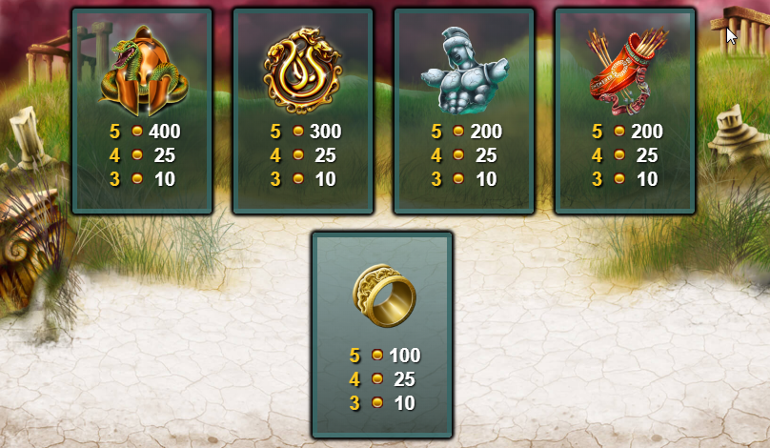 The RTP of 97.07% is pretty tasty being a bit above average. A bit above average is also a good description of the game's volatility.
Conclusion
Medusa is a lovely looking slot that plays nicely and has a decent RTP. While it may not excel except visually, there is really very little to detract from it and so it is a definite recommend from us.
It could be improved with a few little bonus games to change the pacing a little though.
Author:
Maros Gasparik
| This review was last updated: 02 Apr 2021