Player Monitoring Tools Used by Casinos to Ensure Responsible Play
Over the last ten years, operators have increasingly started to monitor player behavior for indications of problematic play. Typical signs that operators are looking for are changes in gambling behavior, such as increased playing time, increased deposits, increased wagering, playing during late hours, etc. They might also record multiple payment accounts and look for failed deposits, as well as cancelled withdrawals.
In some countries, player monitoring is mandatorily required by the regulations, but most operators use these analytics in the sense of a "good practice". Several operators have used their responsible gaming practices also heavily to polish their appearance.
Operators who are actively tracking players for indications of problematic play can mostly be found in the UK, Sweden, Denmark, Spain, Germany, and Switzerland. Germany is the only country which requests early detection of problematic gambling by law.
How can players know that operators are tracking their behavior for signs of problematic play?
The short answer is that players can never be certain. It is much more likely that operators are analyzing player behavior for marketing, fraud or anti money laundering (AML) reasons. However, some operators are actively engaging with players after they have identified indications or problematic play. These engagements might include e-mails, phone calls, or text messages. Also, on-site messages are used by some operators.
This is an example of an operator which uses a player monitoring tool called Mentor from Neccton. The tool reports money lost, deposited, withdrawn, and several other pieces of information. In other cases, operators are also informing players about the riskiness of their gambling. The degree of risk does not refer to the likelihood of losing or winning, but to the risk of gambling addiction.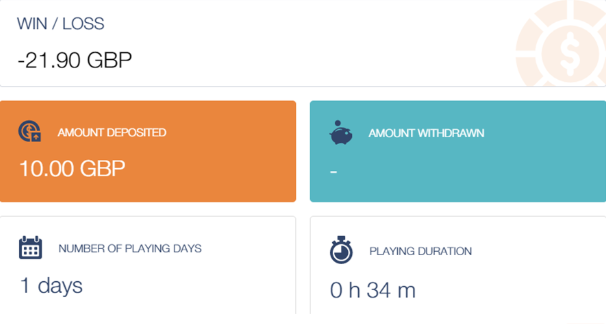 Overview of available player monitoring tools
At the moment, there are only three commercial tools which could be noticed by players:
Playscan – Tool by Svenska Spel, which is in place with only a few state-owned operators. Those are Svenska Spel, France de jeux, and Loterie Romande.
GameScanner – Tool by Mindway AI that uses neurosicence and AI to identify problem gambling by weighing multiple indicators of controlled and addictive behavior. By observing the way human experts asses real individuals, the tool is able to constantly learn and refine its capabilities.
Mentor – Tool by Austrian company Neccton, which informs players about their gambling via a dedicated section on an operator's gambling site.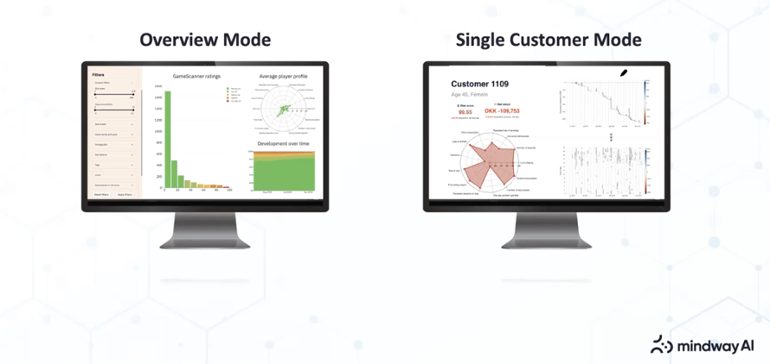 In-house solutions
Operators might, of course, use their own tracking algorithms to inform players about their gambling and their degree of risk or addiction.
Player monitoring might also be the reason for automated interactions, such as inbox messages or pop-up messages. Messages such as the following one are a strong indication that operators are monitoring player behavior: "We have recently noticed that your depositing frequency has increased. Why don't you update your deposit limit?"
The message is specific and also most likely contains a recommendation to a responsible gaming tool, such as limits or self-exclusion.
Conclusion
While the tools mentioned in this article can be helpful for discovering problematic behavior and helping players gamble in a safer way, their use is not widespread enough yet. Additionally, they should not be relied upon as an ultimate solution for responsible gambling. They are just one of the available tools that can help.
Players should monitor their gambling habits themselves, watch out for signs of problem gambling, and follow safer gambling principles to minimize their risk of developing a gambling addiction.