Quick verdict
Nice to look at, fun to play, and packed full of adventure, this is a nice slot with an RTP of 96.3% but underwhelming volatility.
Theme and Storyline
The vibe of Jackpot Raiders is a kind of Young Indiana Jones meets classic Disney. It is a world of globetrotting 1930s treasure hunts and of dusty treasure maps. Of long lost temples and impenetrable jungles.
It is a fun setting that is enriched by the various gameplay elements that make every adventure unique, randomised by luck and by the player's various choices.
This is a fun theme with excellent follow through on the story.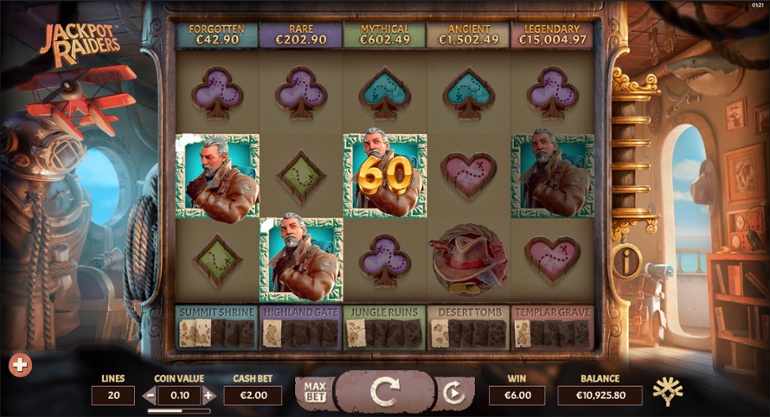 Graphics, Sounds and Animations
The graphics for Jackpot Raiders are high quality, and even beautiful in places. The many faceted style of the base game, with its ocean going background make for a lovely setting. But that setting shifts with the minigames and bonuses, taking the player to the jungle, to sunken cities, and desert tombs.
The symbols are well drawn and everything is animated to a polished glossy shine. This is where Yggdrasil really come into their own.
Even the music is pleasingly cinematic, playing like a John Williams score.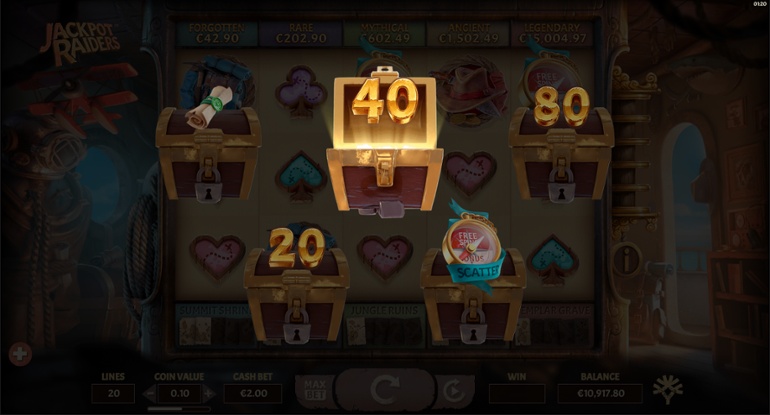 Gameplay
The base game for Jackpot Raiders is an ordinary five reel slot with three rows and 20 winlines.
However, its baroque bonus systems are what really make the game interesting (they are detailed in full below). With multiple bonuses, jackpots, and features, the game is as complex as any adventurous treasure hunt.
The gameplay is the real selling point of a slot like this. If you enjoy variety in your slots, you're in for a treat.
Wilds, Bonuses and Free Spins
There is no Wild symbol. There are a lot of bonuses, though, and multiple ways of triggering them.
The largest payouts are for hitting the biggest of the progressive jackpots. The player is awarded a jackpot when they collect five gems of the same colour. There are five jackpots, each of which has a different colour gem associated with it.
Gems can be collected by landing them during free spin modes.
Sunken City Free Spins are triggered when the player has collected 5 relics (these are one of the prizes in the Treasure Hunt bonus). The player gets ten free spins and a multiplier of x10.
Jackpot Free Spins, when activated, award the player ten free spins with a multiplier of x3. Gems can appear on the reel and hitting five of the same colour trigger that jackpot. All gems are reset after the free spins.
Treasure Hunt bonuses are simple one time games. The player has three chances to cross the map. Each time they get across, the player opens one box. The player must pick Sam or Bear to cross the river for them. One gives the player higher chance of crossing but smaller prizes when they cross, the other awards higher prizes but is more likely to fail. Each time the player crosses, the range of possible cash prizes goes up, and the chance of winning a Relic or Map increases.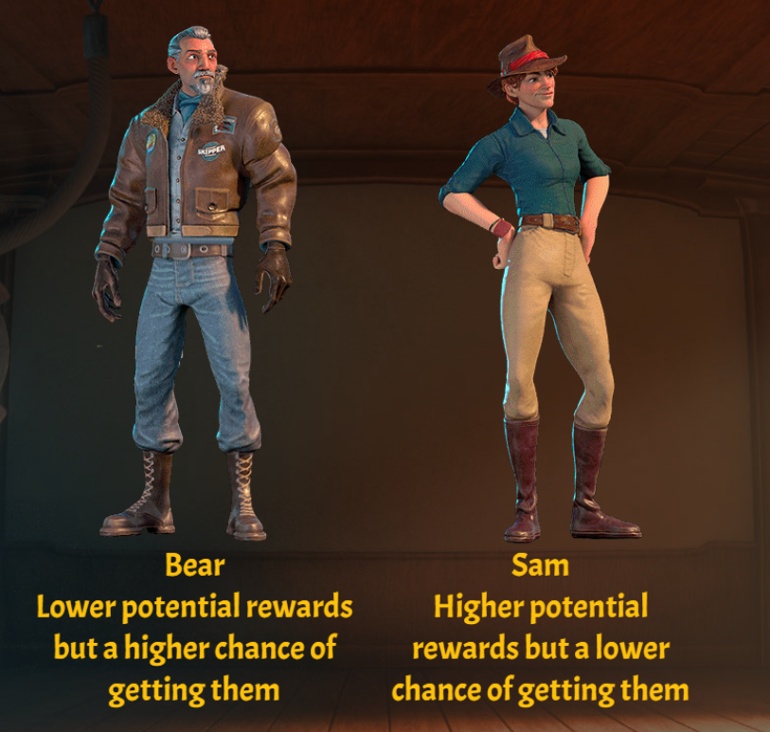 The Bonuses can be triggered as follows. Three or more Scatter symbols activate the Compass and award a cash prize. The Compass will either award Jackpot Free Spins or the Treasure Hunt Bonus.
Two Scatter symbols trigger a Picking game in which the player can win a random map, 20-80 coins, Jackpot Free Spins or a Treasure Hunt Bonus.
When a map lands on the reels, it adds a section of a map to the map that is associated with its reel. Five map parts active from one map trigger Jackpot Free Spins and award one Jackpot gem of the colour associated with that reel.
Bet Sizes, RTP and Variance
The return to player of this game is 96.3%, a little over our yardstick for average of roughly 96%.
The range of bets on the site we tested ran from a minimum bet per spin of $/£/€0.10 up to a maximum of $/£/€40.00 per spin.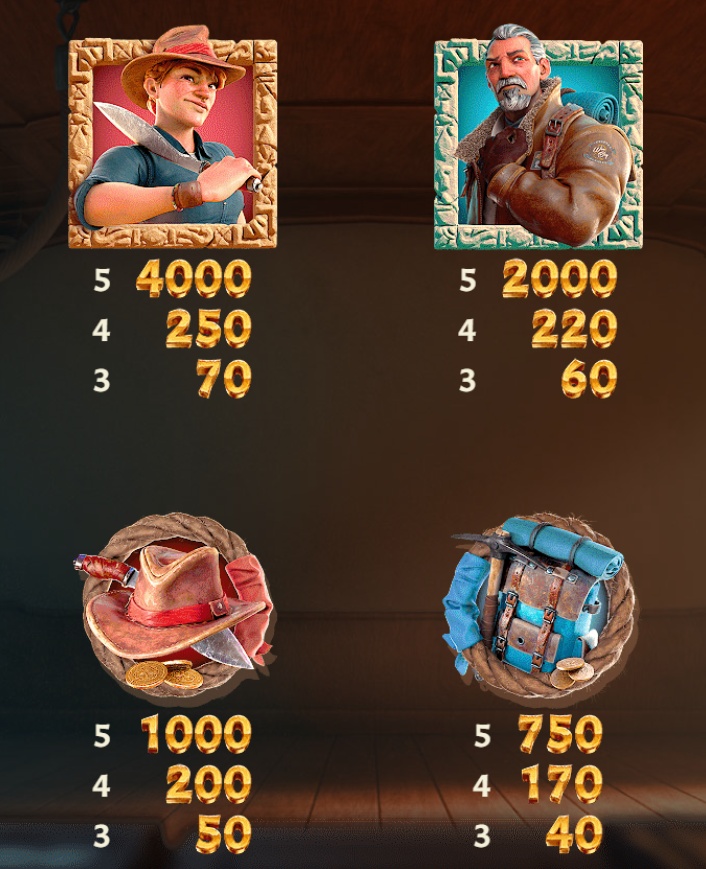 The volatility of this game is low on first blush, but players can increase the volatility by their choice of bonus features. Our slot strategies target the highest possible volatility. This means the slot is unsuitable for our preferred slot machine strategies, though this can be mitigated somewhat by chosing higher volatility features.
Conclusion
Beautifully made and with a wide range of gameplay styles and outcomes, this is a truly lovely slot from a design point of view.
It's big weakness is its volatility, and even the highest volatility settings still only get this a weak recommendation.
However, any players for whom low volatility is not a sticking point will find plenty to love in this otherwise inventive and adventurous slot.