It's been quite a while since the last competition on the Casino Guru forum so it's time to come up with a new one!
This time, we're going to get a closer look on the new free Tournaments section on our website. You may know that those of you who managed to win the highest amount of coins while playing with free money will get the prize.
In this competition, it doesn't matter that you didn't manage to be on the top. Everyone has an equal chance for winning. The 2nd chance!
How to join the competition?
- Go to https://casino.guru/tournaments and open any of the ongoing tournaments
- Play with your free spins, take a screenshot whenever you manage to win and upload your winning into this thread using the special "Add screenshot" button.
- Then you'll see a form where you can upload your winning screenshot, choose the game that you played and that's it 🙂
If you already used all of your free spins and forgot to take the screenshot, don't worry. There's a new tournament every week!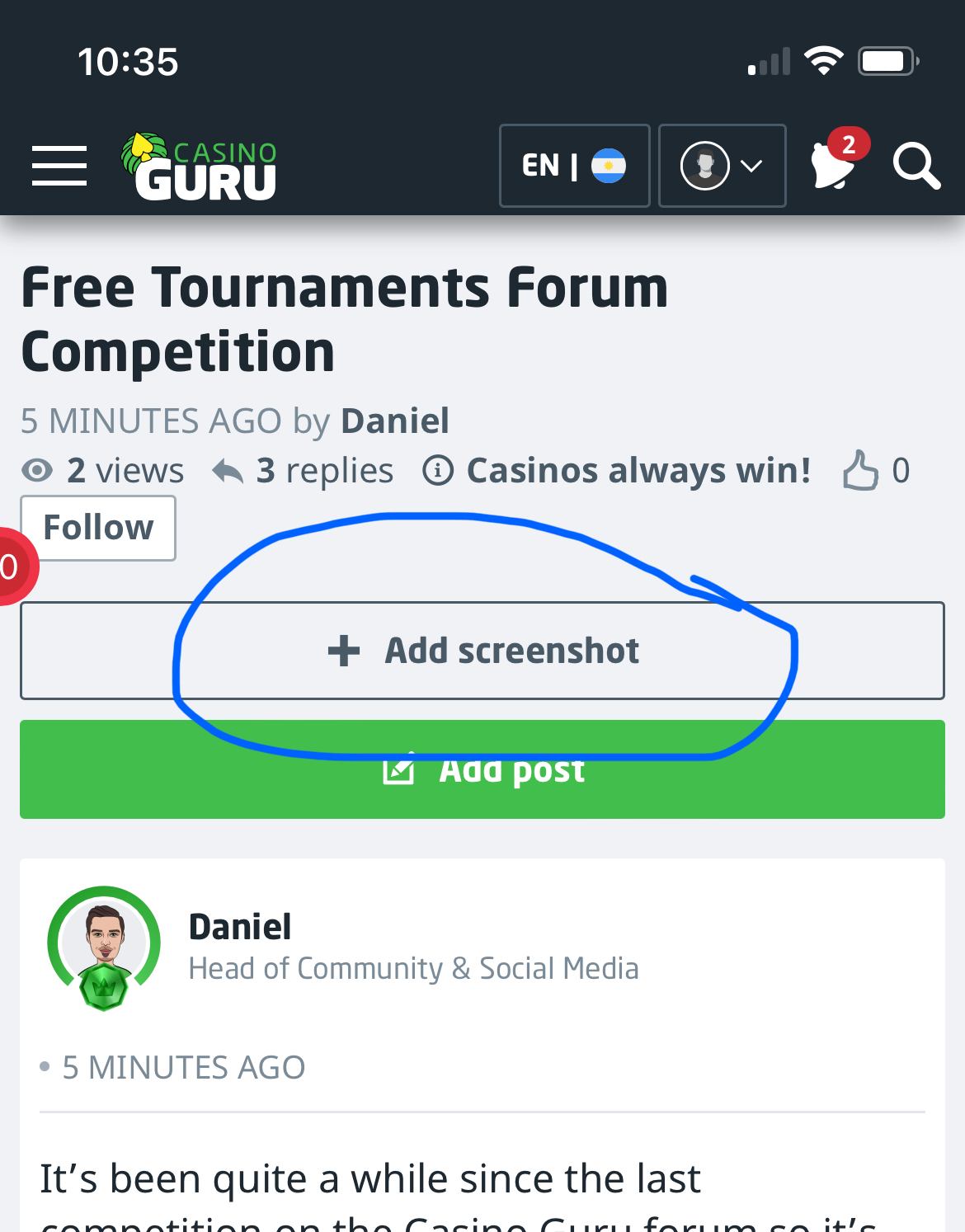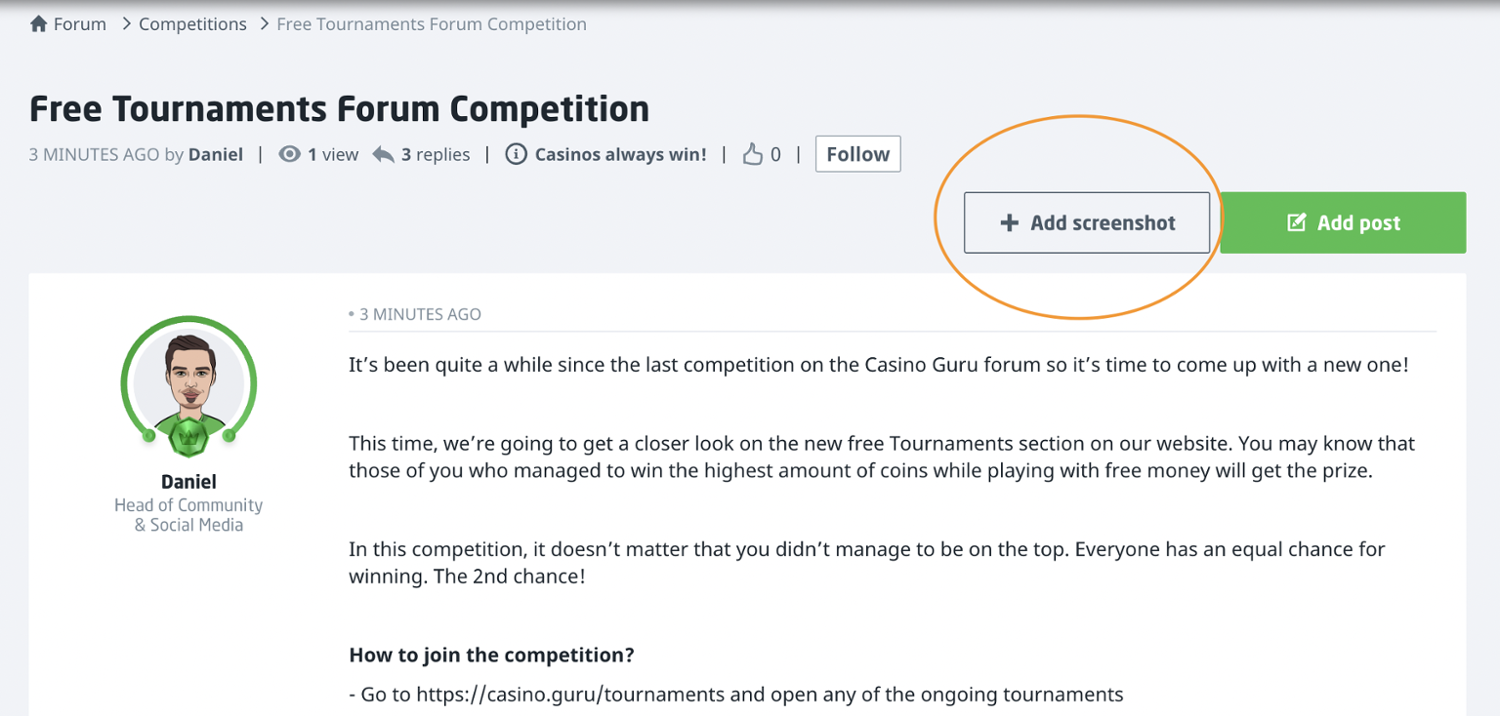 Prizes
- We're going to randomly choose 3 winners who uploaded their winning screenshots
- If you upload multiple screenshots, you still receive only one ticket for the final draw
- Every winner will receive an Amazon voucher with a value equal to 100 USD (the currency can be chosen by the winner)
This competition begins on the 18th of September and ends on the 31st of October at 23:59. Winning screenshots uploaded after the and of this period won't qualify for the final draw.