Hot Shot Progressive review
Theme and Storyline
Hot Shot Progressive is an attempt to take the classic fruit machine design and gussy it up for the modern five reel slot world. If this strikes you as a wholly redundant exercise, you are already one step ahead of Microgaming's marketing department who green-lit this boring theme without the one feature that makes it stand out i.e. old school simplicity.
Graphics, Sounds and Animations
The mistakes on Hot Shot Progressive are immediately obvious on the surface level. The graphics are at best bland and at worst tacky.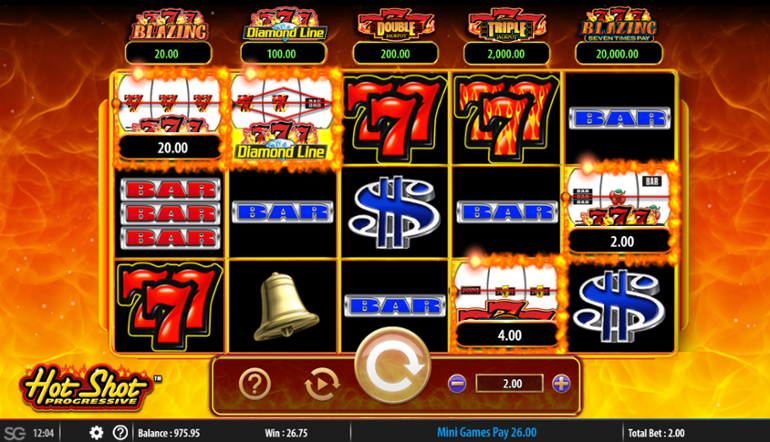 The reel animations for this slot are agonisingly slow, and without a fast spin button, you are forced to sit through the whole animation which is both dull and long. Then if you win you are subject to a second round of unskippable and interminable visuals.
On top of this, the sound effects are bizarrely poor. Each one appears to have been cut off a fraction of a second before it finishes and none of the noises work together. It is a cacophony of electronic gibberish.
Gameplay
Gameplay in the base game is the only place there is a spark of joy in the whole rotten mess. There is the usual five by three format and 40 winlines, but in place of bonus games there are a series of Scatter symbols (see below for details), a different kind for each reel.
This gives the game a little bit of sorely needed individuality.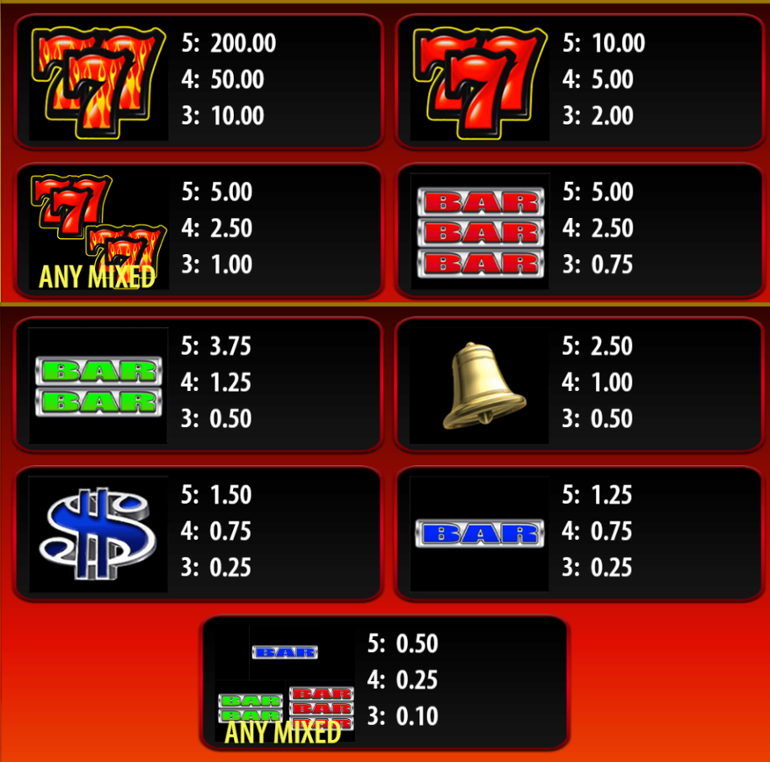 Wilds, Bonuses and Free Spins
There are no Wilds in Hot Shot Progressive slot. However, there are a variety of Scatters.
Each reel has a special Scatter symbol that lands with a three-by-three reel slot machine within the symbol. If three or more Scatters land, this triggers one spin on each of these mini slot machines.
With the exception of the Diamond 7s bonus, all the Scatter slots have a single win line.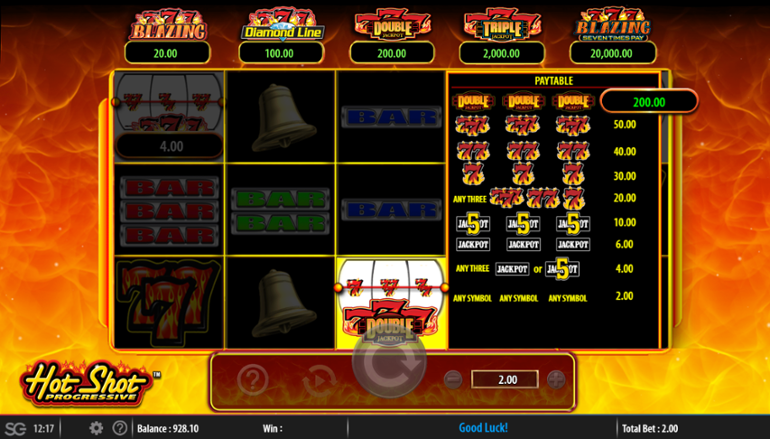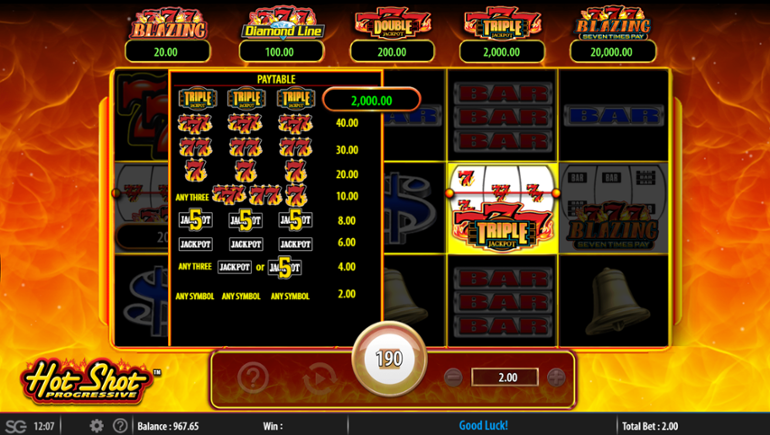 Reel one's Scatter slot is called Blazing Sevens and is a basic spin and win game.
Reel two has the Diamond line slot which is the same, but has three win lines instead of one.
Bet Sizes, RTP and Variance
The return to player of this game is 96.04%. This is neither good nor bad when measured against the yardstick we use for the industry.
The range of bets on the site we tested was oddly narrow with a minimum bet per spin of $/£/€0.40, which is a little high for the lowest rollers out there. The maximum, on the other hand, was $/£/€24.00 per spin, which will leave any high rollers out there feeling frustrated. While the majority of middle stakes players will be happy, this game does exclude those on the edges of the bell curve.
The volatility of this game is at the low end of medium. This is a little too low to work well with our slot machine strategies.
Conclusion
Hot Shot Progressive is a terrible slot. Ugly to look at, horrible to play and without a high enough return to player or volatility to make up for its many downsides.
It has one redeeming feature in its innovative game-within-a-game Scatters, but you're far better looking elsewhere for your slot related needs.
Author:
Jon Pill
| This review was last updated: 16 Jan 2020