This message is directed specifically to casino representatives only:
Dear casino representatives,
We have certain rules for sharing any promotions related to your casino.
1) You need to be registered as a casino representative. You can simply check the box during a registration process in order to get an additional info. If you already have a forum account, go to step 2.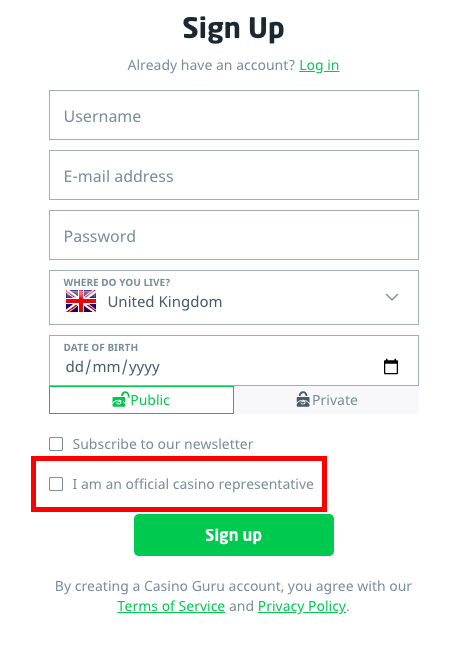 2) Your forum account (username) needs to be manually synched with casino brands that you represent. You need to send us names of these brands and your forum username to forum(at)casino.guru. Then we'll be able to synch your forum account with all the casino brands.
3) You'll be allowed to create a thread for every casino brand that you represent. Then you can post there any info or promotions once a week. You will be able to simply switch between all casino brands when creating a new thread or a post.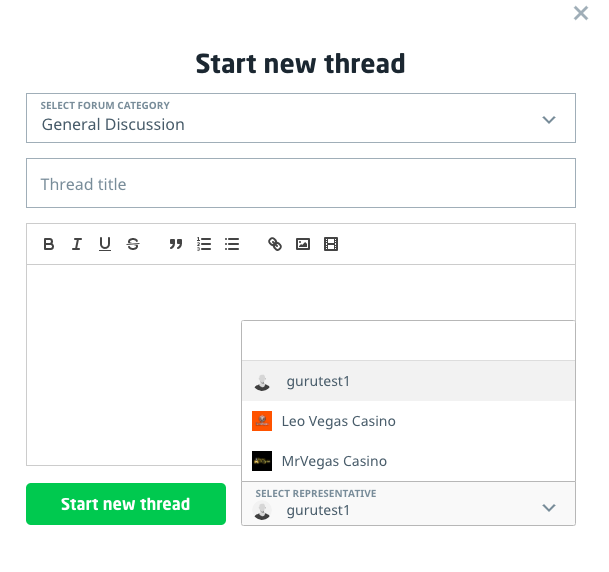 4) If your casino brand isn't reviewed on Casino Guru, send us a link to your casino website to forum(at)casino.guru and we'll add the casino review within few days. Then your forum account will be able to synch with the casino that you represent.
5) Only casinos with a rating of 6+ are allowed to post their promotions on the forum. We don't want to support casinos with bad reputation.
Any other promotions posted by users that pretend to be casino representatives will be deleted.
If you're just a standard forum user who would like to share a good promo or bonus offer with others, feel free to do so 🙂
2