Fa Fa Zhu review
Theme and Storyline
Fa Fa Zhu (roughly translatable as "Good fortune, Piggy") is a Chinese made slot machine based around one lucky pig, whose new years celebrations come with plenty of decorative fruit, fireworks, and – if luck goes his way – a slot machine payout. Though in a worst case scenario they will most likely find themself on a barbeque doused in char sui sauce.
The slot celebrates new years in 2019, the year of the pig.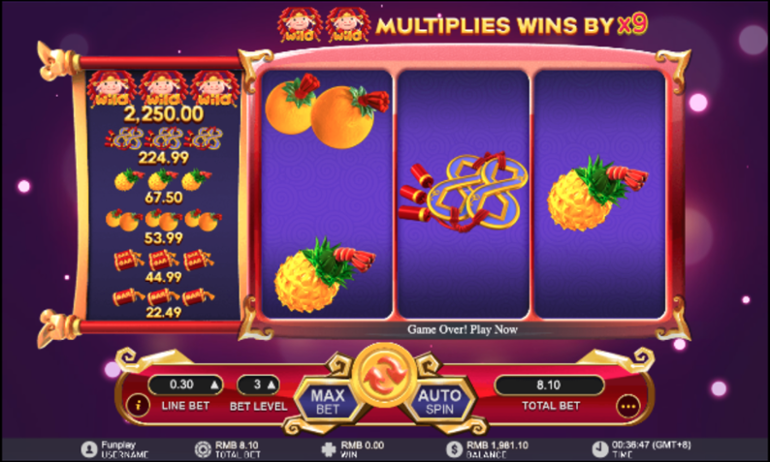 Graphics, Sounds and Animations
The graphics are not great with a very low-resolution image and no options bar to adjust them. One imagines if rendered at a decent pixel count they would look quite cute, but as is even the lively animations and upbeat musical score can't save the game from feeling a bit cheap visually.
Gameplay
The game is a very simple three-reel, nine win-line slot.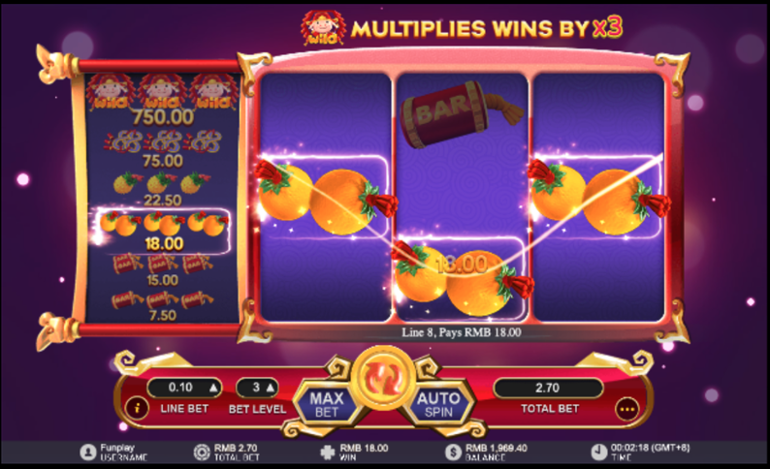 There are no bonuses, minigames, or gamble feature to break up this very simple gameplay.
Some people love this kind of stripped-back simplicity. Other people will find themselves bored by it.
Wilds, Bonuses and Free Spins
There is a Wild symbol in this game which subs for any other symbol and is the highest paying symbol if you manage to hit three on the win line.
Winning with one Wild pays out three times the regular payout, with two Wilds this goes up to nine times the payout and three on a win line pay out 2,500 times your bet per line.
Bet Sizes, RTP and Variance
The return to player of this game is 96.50%. This is close to the average for the industry, coming in only a little higher than our yardstick of roughly 96%.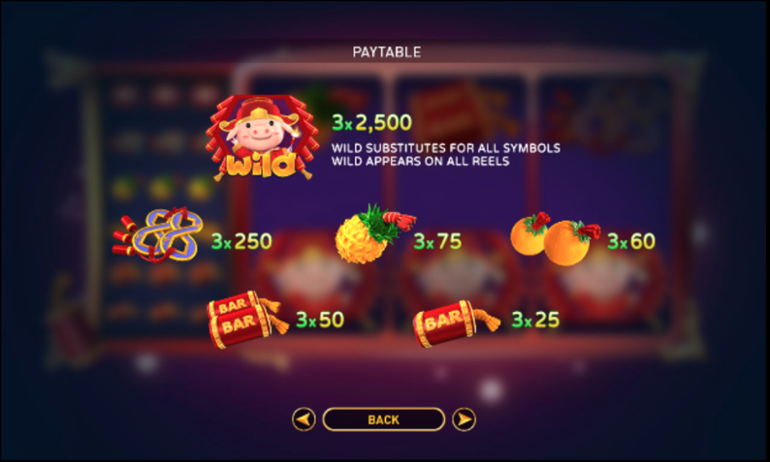 The range of bet on the site we tested was very high, facilitated by the three-level betting system. Though the exact values are likely to vary depending on the specific site you play at.
The volatility of this game is high which is within the kind of range we like for our preferred strategies.
Conclusion
Fa Fa Zhu is a nice, simple high variance slot with a perfectly adequate return to player. On this basis, we would be happy to recommend it.
However, you need to be sure you can deal with the oddly low resolution of the game (this may not be an issue on all devices). Players must also go in expecting the lack of features which might turn some players off the game.
Author:
Jon Pill
| This review was last updated: 08 Oct 2019