China Mystery review
Theme and Storyline
Konami's China themed slots are largely interchangeable to the degree that China Mystery and China Shores, another of their slots, both use largely the same set of images for their low and medium value symbols.
The main difference this time around is a lack of pandas and a blue background instead of green.
There isn't much storyline going on in these slots, but the central theme is generically Chinese imagery. Square-holed coins and women in conical farmer's hats are the identifying images in China Mystery.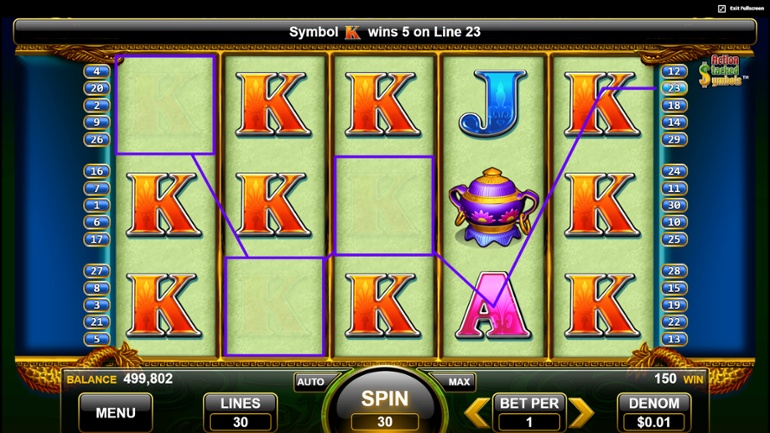 Graphics, Sounds and Animations
The real mystery is where Konami's budget went on this. While their video game branch puts out triple-A games like the Metal Gear series, their slot machine branch produced a rather plain-looking slot.
The art is uninspiring and is rendered in almost exclusively ugly shades of each colour. There is almost no animation to speak of except for the reel spins and a flashing line to indicate a win.
There is no musical soundtrack, and only the most basic of sound effects, which add nothing to the atmosphere or tone of the slot machine. The Ode to Joy kicks in after the free spins, but this is too little, much too late. And German classical symphonies are hardly in keeping with an East Asian aesthetic.
As a result, the front end of this slot is unattractive and does very little to hold its audience's attention.
Gameplay
China Mystery is played on five reels with three rows and thirty fixed win lines.
There is no gamble feature and only one bonus which is made up of free spins (see below).
The gameplay, therefore, is very basic. Where some slots embrace this as an advantage, here it just adds to the feeling that not much effort was put into the player's experience of this slot when they were designing it.
Wilds, Bonuses and Free Spins
The Wild symbol substitutes for all symbols and does not appear on reel one.
Three or more Bonus symbols trigger a Free Spin bonus with eight spins for three symbols, ten for four, and fifteen spins for five symbols. Additional bonus symbols result in even more spins, and can occur during Action Stacked Wilds. Additional free spins can also be won during the Free Spins themselves.
Any winnings the player manages to nab during free spins are doubled.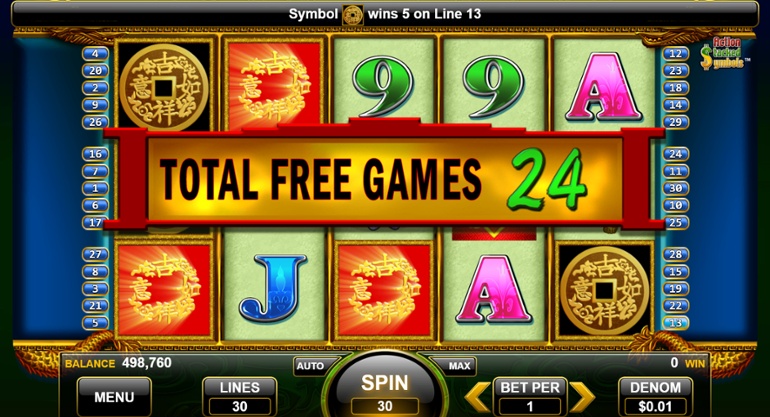 Before playing the free spins, the player has a choice to make between accepting the free spins they have just won or taking a randomised one-off Credit Win made up of a random prize starting from 40 times the player's bet per line.
Players can take this option at any point while they have more than 20 free spins left. Though the randomised prizes are reduced proportionately to the number of Free Spins the player has left.
Bet Sizes, RTP and Variance
The return to player of this game is 96.10%. Our yardstick for average is roughly 96%, so this is in that sort of zone.
The range of bets on the site we tested ran from a minimum bet per spin of $/£/€0.30 up to a maximum of $/£/€75.00 per spin. A good spread that is unlikely to be a problem for most bankroll sizes.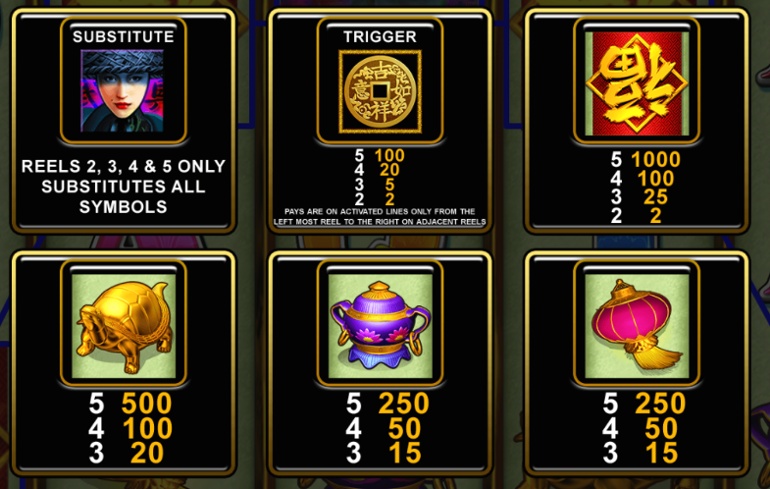 The volatility of this game is low, which makes it a very bad match for our slot machine strategies, as our slot strategies make use of high volatility.
Conclusion
Dull to look at, and duller to play, China Mystery has very little to recommend it, and the average RTP doesn't do much to make up for the many shortcomings.
For players who are planning to use our preferred strategies, the low volatility makes this game of very little use.
We do not recommend this slot.
Author:
Jon Pill
| This review was last updated: 01 Oct 2020