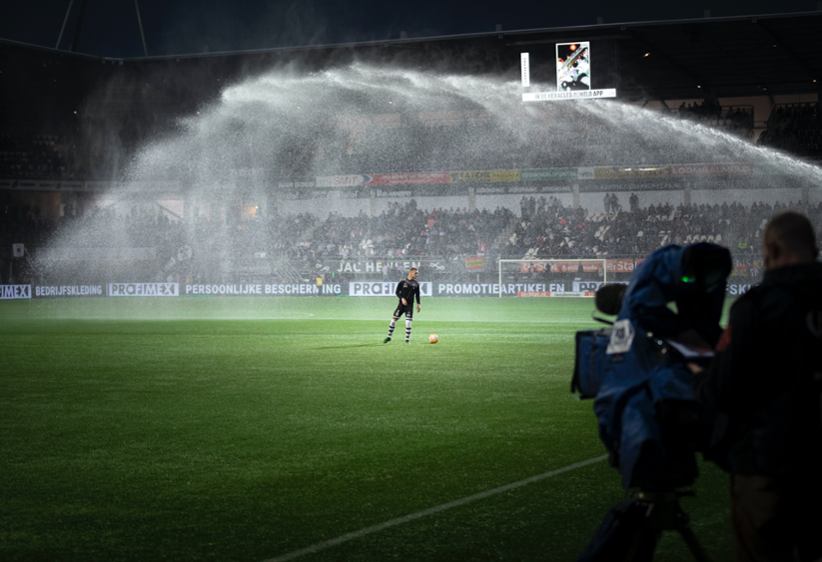 Celtic FC has announced that it will be hosting an in-stadium sportsbook with William Hill selected to launch operations on-site. Celtic Park will feature William Hill sports betting products over the next two seasons, the football club confirmed in an official statement posted on their website.
The club is confident that the partnership will lead to more fulfilling and meaningful match day experiences for Celtic FC supporters who will have a range of options to pick from when visiting the William Hill-tailored sportsbook. There will be, as it were, exclusive offers and promotions.
William Hill has been part of the local sports betting community for a long while, Celtic FC confirmed, alluding to the company's shop outside Paradise. Commenting on this new opportunity, betting company Director of Media, Sponsorship & UK Creative Liam McKee said that this new partnership was an important step forward for William Hill as well.
"It promises to be another exciting season at Paradise, and we are thrilled to be along for the journey," he added. Celtic FC Commercial Director Adrian Filby was similarly pleased that the club is establishing a meaningful relationship with William Hill, a clear leader in the sports betting industry.
Partnerships between sports clubs and sportsbooks are an interesting concept. In the United States, where interactive sports wagering is on the rise, those partnerships were only made possible through direct ties to land-based facilities.
Furthermore, many sportsbooks have begun opening their sportsbooks directly on-site at popular sports venues that host sports events regularly, using the natural synergy between sports betting and watching the game live.
Meanwhile, the United Kingdom is drawing closer to the reregulation of its gaming industry, which could significantly impact the way sportsbooks and sports teams can do business together. One of the biggest tickets up for debate is whether sports teams should display any sort of sports betting branding and imagery.
Advertisement could also be targeted as it has in a number of other markets, including the Netherlands, which is planning to phase out gambling sponsorships. The Premier League spoke somewhat hesitantly about the possibility of opting into a voluntary prohibition of gambling ads, but these plans came a cropper mostly because the government of Boris Johnson fell apart, triggering further delay in the delivery of the White Paper supposed to re-regulate the industry.
Image credit: Unsplash.com