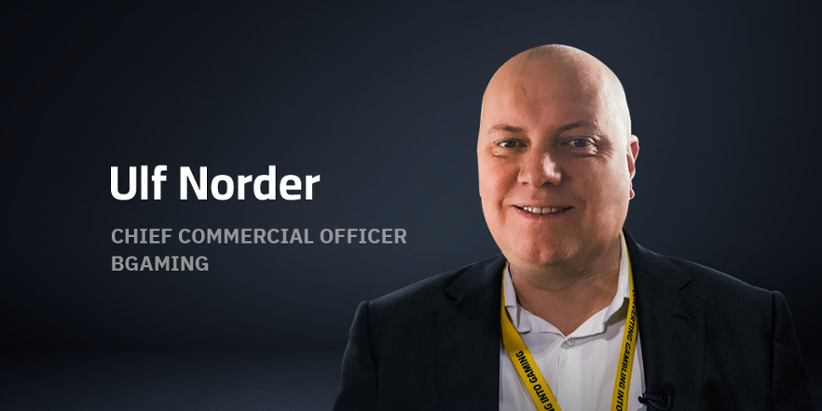 BGaming has expanded and strengthened its C-level management with the addition of Ulf Norder, a respected long-time industry veteran who will now step in as the company's Chief Commercial Officer.
BGaming confirmed the news in a press release shared on the company's official website, detailing the appointment and Norder's responsibilities as part of the team. He will be tasked with overseeing commercial strategies, global reach, and continuing the company's success story in different markets.
Norder has been around global iGaming companies for a long while now. He has worked with SG Digital, Evolution, NYX, and Tain, holding important positions that saw him help guide company strategy and achieve growth milestones. The executive is joining from QTech Games, where he served in the same position, tasked primarily with growth in Asia and realizing new market opportunities.
Commenting on this appointment, BGaming CEO Marina Ostrovtsova was happy to see Norder step into the new position and said that having someone like him on the team would have a significant impact on the company's growing business, with a mostly European focus. Ulf brings valuable experience in regulated markets that are part of BGaming's expansion efforts, including Bulgaria, Greece, Georgia, Slovakia, and not least - Spain.
Norder was equally happy to step into this new position, saying that he would be looking to establish trust and foster healthy relationships with BGaming's partners, thus leading to new growth opportunities and deploying the necessary tools to increase consumer interest. All in all, BGaming is a company that is set to shape the future of the gambling industry, and this is precisely what Norder wants to do in this new position.
Norder has a robust track record in business development and creating strong relationships with partners and clients. This is an important skill that will help BGaming deploy its market-leading solutions and have the opportunity to introduce them to wider audiences over the next year. All in all, Norder and BGaming see eye-to-eye when it comes to the best possible player experience that people deserve.
Image credit: BGaming