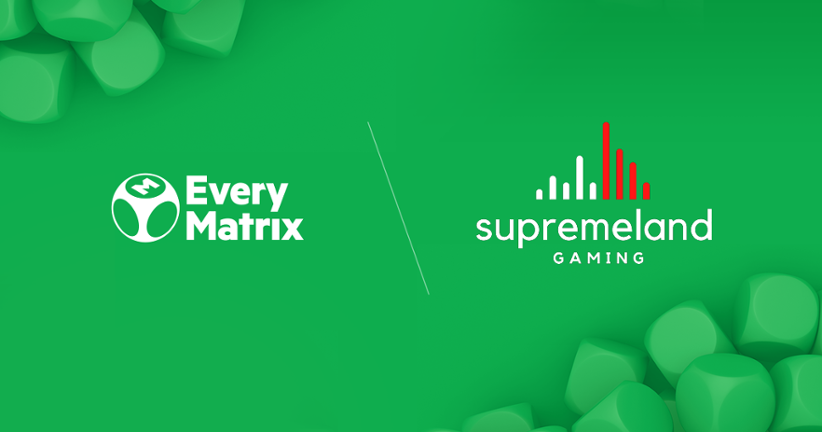 The leading business-to-business provider of iGaming software, solutions, services and content for sports betting and casino operators, EveryMatrix, announced a new partnership with Supremeland Gaming, the Swedish-American technology company.
The partnership was announced Wednesday and it made Supremeland Gaming the latest company to leverage EveryMatrix's SlotMatrix RGS. Additionally, the collaboration named the Swedish-American technology company one of the exclusive partners of SlotMatrix.
SlotMatrix is a leading product offered by EveryMatrix which the company describes as a B2B aggregator. It features game content that operators can integrate on any gaming platform on the market. Besides expanding the game content, the innovative solution helps deliver instant revenue for operators.
Currently, EveryMatrix's partners that leverage SlotMatrix have access to unique gaming content from Spearhead Studios and Armadillo Studios, among other leading partners of the company around the world.
In a statement released on September 28, 2022, Supremeland Gaming's CEO, Rickard Öhrn, commented: "At Supremeland, we are excited to be working together with EveryMatrix to offer revolutionizing games to the rapidly growing iGaming market."
Last but not least, he said: "We believe that, by combining Supremeland Gaming´s highly creative and innovative game development with EveryMatrix market-leading technology, extensive network, and deep industry experience, we'll create a gaming portfolio that perfectly suits the US landscape."
Razvan Haiduc, EveryMatrix's CEO, added that joining forces with Supremeland as an exclusive partner marks an important milestone for the company. He explained that Supremeland has a significant presence and expertise within the growing US market. In conclusion, Haiduc said that the collaboration with Supremeland paves the way for EveryMatrix's growth within the iGaming landscape in North America.
It has been a busy month for EveryMatrix. Only recently, the company released its second-quarter results, outlining that its gross profit reached €14.9m ($14.9m), marking an increase of 17% when compared to Q2, 2021. What's more, Q2 this year marked a strong period across all of its operations including casino and sports.
Before that, in August, the company strengthened its position in North America by securing a license from the Alcohol and Gaming Commission of Ontario (AGCO). This enabled EveryMatrix to launch its services in what is believed to be one of the most promising markets in Canada.
Focusing on the bigger picture, EveryMatrix continues to expand its global footprint. Continuously expanding its portfolio of customers, by now, the company serves more than 150 clients globally. Besides offering value-driven ideas, EveryMatrix delivers unique experiences for the customers of its clients within regulated markets.
Image credit: EveryMatrix