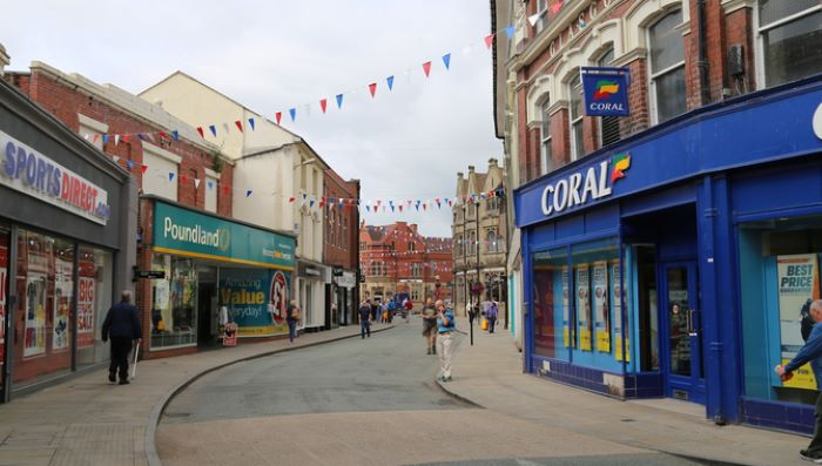 Research has shown that 21% of gambling premises in Great Britain (GB) are situated in the most deprived areas of the country, which is 19% higher than venues in the most affluent regions.
The report carried out by the University of Bristol and Standard Life Foundation entitled 'The Geography of Gambling Premises in Britain', found around three-quarters of consumers wouldn't want gambling premises made available on their ideal high street.
As of November 2020, just 2% of land-based venues exist in the most affluent areas of GB compared to 21% in the worst deprived regions and the report compared this to supermarkets, with 10% located in the least well off areas, and 7% in the most affluent.
The research, which covered betting shops, casinos, bingo halls, family entertainment centres (FECs) and adult gaming centres (AGCs), revealed 34% of FECS or amusement arcades, are situated in the most deprived areas. This rises to 72% in seaside towns, while in comparison, only 10% of betting shops exist in such areas.
Even though retail gambling locations dropped by 16% between March 2018 and November 2020, there were more than 10,000 premises in GB in March 2020, compared to 9,968 stores run by eight of the largest supermarket chains. Land-based venues still account for 44% of the industry's gross gambling yield in GB.
In terms of regions, the City of London had a betting shop per 304 people in the area, compared to one shop per 3,264 in Glasgow and per 3,662 in Liverpool.
According to the report, 20% of the 348 gambling treatment centres recorded were less than 100m from gambling venues and 10% of schools in England had such venues within 250m, the equivalent to a five-minute walk.
The report mentioned how "betting shops in the UK tend to 'cluster' in areas where people can least afford to gamble and some argue that this is a deliberate strategy of betting companies who are targeting the most vulnerable."
There is currently a review into the 2005 Gambling Act, which is looking at which areas to add tighter regulations to the market in GB. Last year, a House of Lords select committee report said the Act should be changed to give licensing committees who decide gambling licences similar powers to those in-charge of alcohol sale licences.
Image source: Shutterstock