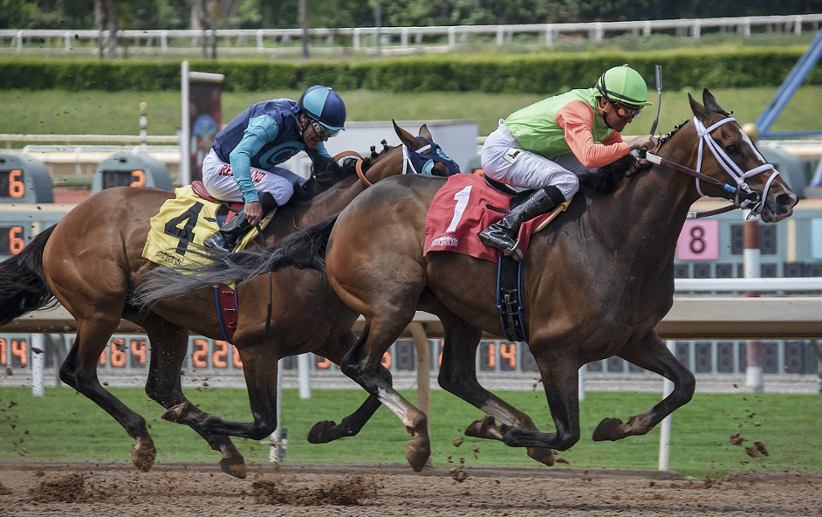 The leading umbrella company for more than 30 racecourses in the UK and parent company of Racing TV, Racecourse Media Group (RMG), announced a new senior-level appointment. The company revealed Thursday it hired the services of the gambling industry expert Conor Grant.
The latest announcement will see Grant hold a Non-Executive Director role before becoming the Group's new Chairman. Although the announcement came recently, he will first join RMG as Non-Executive Director effective from April 1, 2023. After that, starting from October 1, 2023, Grant will become a Chairman, replacing Roger Lewis who currently holds the position.
Nevin Truesdale, The Jockey Club's CEO and Non-Executive Director of the RMG Board, shared his excitement in a statement welcoming Conor to the RMG Board. He predicted that the collaboration with the industry expert will bring further benefits for the Group and its shareholders.
"Conor brings significant and in-depth expertise to the industry, acquired over a long period of time, and this will help shape our strategies and address the challenges we are facing," added Truesdale. At the same time, he thanked the current Chairman, Lewis, for his dedication and leadership which brought financial benefits and helped not only RMG but the whole horseracing sector. Finally, Truesdale said: "On behalf of everyone at the Jockey Club, I would like to thank Roger for all he has done for the business."
Lewis, the current Chairman of RMG joined the company more than a decade ago. Back in 2019, on January 1, he was appointed Non-Executive Independent Chairman. Thanks to his professional experience and relentless efforts, the company has seen an uptick in its dividend payments and license fees from £45m to more than £110m.
Although Lewis had to step down last year, RMG's Board asked him to continue holding the position and help with the transfer of responsibilities. Sharing his excitement, he said: "I am confident that Conor will take RMG to even greater heights in the years to come."
Moreover, Lewis thanked the company's Board and its Independent Non-Executive Director Andy Anson. "We are about to announce record results for the past year and I congratulate the executive team at RMG for consistently delivering the best possible returns for our racecourses and the sport of horseracing," he said in conclusion.
Sharing his excitement Grant said: "I am delighted to be joining Racecourse Media Group at such an exciting time for the business and the broader racing industry." He acknowledged that recently, under Lewis' guidance, RMG has seen strong growth. Finally, Grant said: "I look forward to working with the RMG team and continuing to deliver for all of our racecourses."
Overall, he brings more than two decades of experience within the Irish and UK gambling sectors. With that in mind, for nearly 15 years, Grant has held different senior executive-level roles with leading operators within the industry.
Image credit: Pixabay.com