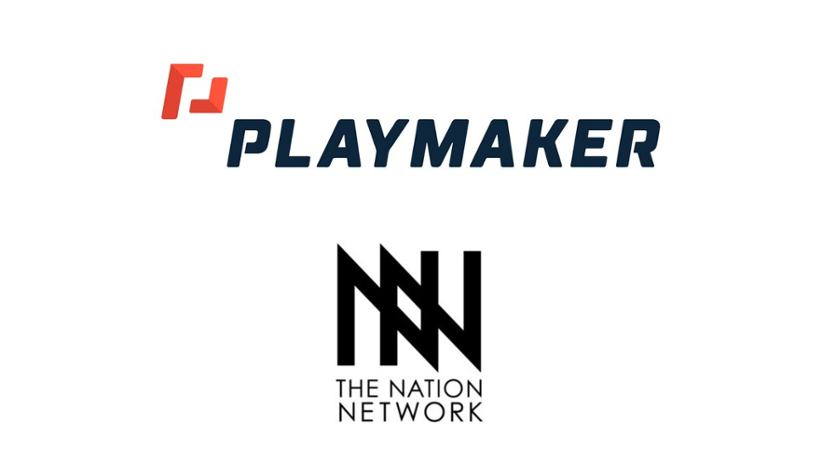 Playmaker Capital, a digital media company specializing in sports, has increased its presence in Canada by purchasing The Nation Network (TNN) and its wholly-owned subsidiary, Daily Faceoff (DFO). TNN, a hockey-first digital media firm based in Edmonton, attracts millions of hockey fans each year to its network of fan communities, podcasts and rapidly-growing hockey reference asset, DFO.
Jay Downton, CEO of TNN, founded DFO in 2007. Together, they have generated more than one billion pageviews and are one of the most popular online sites for independent sports coverage in North America. They have a combined audience of more than 27 million.
TNN's diverse channels of distribution provide breaking news, analysis and fantasy projections for their highly engaged audience, as well as through a subscription model that creates a new revenue stream within the Playmaker ecosystem. It delivers market-leading analysis via the platforms of several key influences, including North American hockey authority Frank Seravalli. He joins the Playmaker family as President of Hockey Content at DFO. He is also the President of the Hockey Writers Association, one of the most trusted sources of news and league developments for the NHL.
"This is a great momentum builder for The Nation Network because it will allow us more in content creation and talent recruitment. Partnerships and strategic acquisitions will all help us better serve and expand our incredible online community. We're excited to get to work!"
TNN and DFO have more than 5.2 million monthly sessions. They also engage with 5.4 million social media followers on multiple platforms, including Instagram, Twitter and Facebook. TNN's brand family also includes more than ten websites, such as Oilersnation.com. Canucksarmy.com. Hockeyfights.com and Daily Faceoff. This popular source for breaking news, analysis and fantasy data generates more than 83 million page views annually. TNN also hosts a number of podcasts, including DFO Rundown, a partnership with Dropping the Gloves, which generate 4.6 million annual downloads combined.
Downton said in a press release, "We are beyond excited to be joining the Playmaker family. It's refreshing to work with a group that understands and shares the same fan-first culture as we do, because like us, they are sports fans," commented co-founder and CEO of TNN. "This is a huge momentum builder for The Nation Network as it will allow us to invest more in content creation, talent recruitment, partnerships, and strategic acquisitions, all of which will better serve and expand our amazing online community. We are excited to get to work!"
TNN and PointsBet Canada, a top-tier online gambling operator, entered into a multi-year agreement in September 2021. PointsBet Canada became the exclusive partner for both TNN & DFO in sports betting. PointsBet Canada will be able to offer odds integrations and analysis from PointsBet experts. It will also have access to improved tools to increase engagement on TNN platforms.
Jordan Gnat, Playmaker's CEO, added that the acquisitions of TNN/DFO are further evidence that the company continues to implement its plan to acquire valuable, profitable digital media assets that cover important sports in important markets. Playmaker's first acquisition of TNN and DFO in Canada is a "significant milestone" that gives Playmaker a wide audience from the top of Canada down to the bottom of Argentina.
Image source: www.pbs.twimg.com