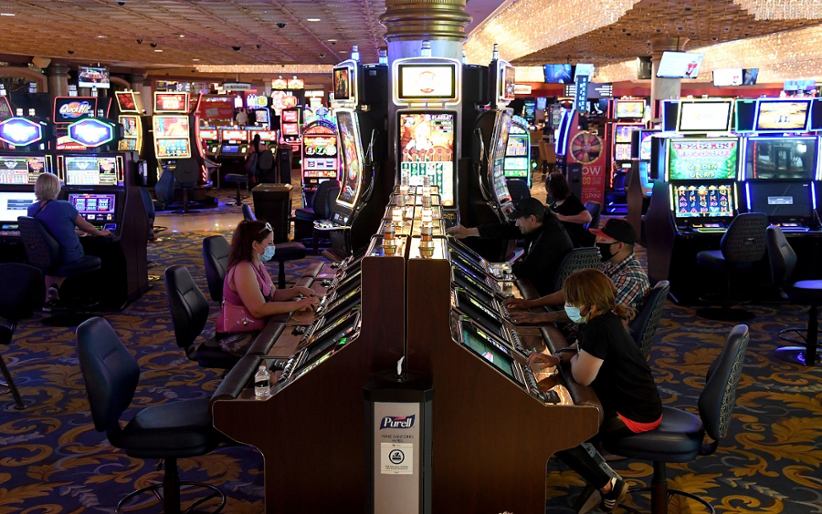 The idea that a ban on smoking at casinos will lead to a reduction in revenue has officially been busted. Mike Danay, a veteran dealer, doesn't get why smoking in casinos is still a topic of discussion. New Jersey and Pennsylvania exempt casinos from state laws banning smoking in most other places or buildings. The push to eliminate clean-air exemptions from casinos gained momentum in the wake of the pandemic. Two casinos in Pennsylvania that have the bans in place have seen an increase in revenue, similar to the results found in other states that have implemented no-smoking rules on their casino floors.
According to the American Nonsmokers' Rights Foundation, there are at least 1,037 gaming venues across the country, including 154 tribal casinos. They also ban indoor smoking. The Navajo Nation Council approved a smoke-free policy on October 19. This includes all public places and workplaces, as well as the four tribal casinos.
New Jersey and Pennsylvania lawmakers, which are the states with the highest gaming revenue behind Nevada, have proposed to remove the casino exemption from clean indoor-air laws. Casino Employees Against Smoking (harmful) Effects held its second Atlantic City rally on October 26 in support of smoke-free casinos. The Nonsmokers' Rights Foundation sponsored a news conference with three dealers, during the Global Gaming Expo in Las Vegas this month.
Parx, Pennsylvania's largest casino, and Mount Airy were the two Pennsylvania casinos that voluntarily lifted smoking bans they had imposed in the COVID epidemic. Rivers Philadelphia has a temporary smoking ban due to a mandate from the Philadelphia Health Department. Parx has created a smoking area that is accessible from the casino floor.
Marc Oppenheimer, the chief marketing officer of the casino, stated that since June, when smoking was banned in Pennsylvania casinos, they have maintained an indoor non-smoking environment. He added, "We've done it for the health and comfort of both our guests and team members. We have received significant positive feedback from both constituencies. And (we) have continued our strong performance and gains of market share in the region. As of now, we hope to be able to continue to remain an indoor non-smoking facility. We will as long as feedback and results stay as they have been."
Parx and Mt. Airy's experiences contradict the common argument that a ban on casino smoking significantly reduces both revenue and local and state taxes payments. According to the Pennsylvania Gaming Control Board, both Parx and Mt. Airy earned more this year than in 2019.
In 2019, the state set a new record for gaming revenue. Parx's gross revenue from table and on-premises slot machines was $464.3 million in September, compared to $461.4 million in the same period last year. Mt. Airy reported $141.4 million in gross revenues from in-casino slot machines and table games in the first three quarters of 2019, compared to $138.7 million in 2019.
Live! Philadelphia's gross revenue from table games and in-person slot machines was $158.1 million between January and September. This includes about a month in which smoking was permitted, between the expiration of the state's mask mandate and the beginning of the city's.
Not all of the non-smoking policies are producing the same results. Rivers Philadelphia is about a fifteen-minute drive from Live! Philadelphia and saw $169 million in table and slot revenue in the first nine months, compared to $236.4 million in 2019's first three quarters.
Image source: Getty Images