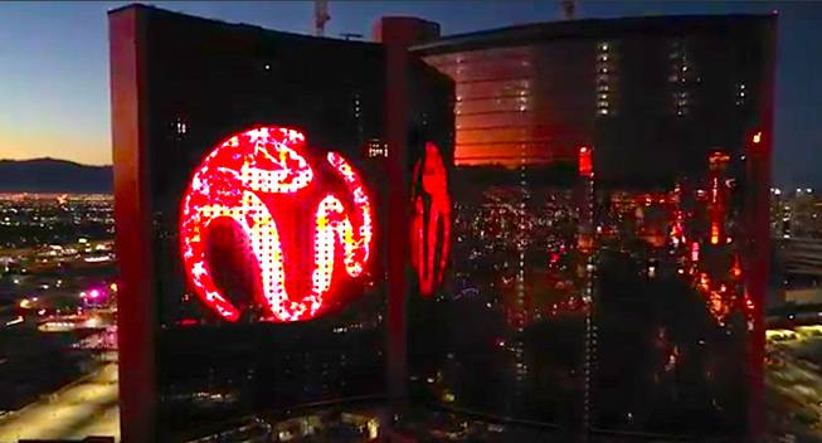 Nevada may soon be able to allow remote registration and ID verification in order to cashless pay at state casinos. This would reduce the number of customers who have to register in person.
The Nevada Gaming Control Board (NGCB), which is responsible for the licensing of Nevada's gaming industry, held a 70-minute workshop on Thursday to discuss the proposal. It received some support from members. At a future meeting, the proposal will be presented by the three board members. The Nevada Gaming Commission (NGC), however, is the final judge.
Sightline Payments issued the request. Resorts World Las Vegas (RWLV) launched the first casino-wide cashless payments system with Sightline in June. Patrons can use their credit cards to pay for all the property's services, including table games, slot play, and sports betting.
The workshop did not cover remote registration for horse and sports betting accounts. They will require an in-person registration in casinos.
Omer Sattar, co-founder of Sightline, requested that Nevada amend its regulations regarding in-person verification. This was to make them more compatible with the ones allowed online poker in Nevada. He stated that RWLV's customer experience has been "far too poor" since its June rollout.
He explained, "RWLV had two options: launch the product we didn't think was optimal or wait six to nine months. The resort figured it was best to launch the product, and then continue to improve it. We spent a lot of time thinking about the optimal flow, as have our Nevada competitors who are payment providers."
Sattar said that it should take less than three minutes to download a mobile application, create, verify and fund an account.
Sattar stated that RWLV could not verify IDs within six minutes using the current setup; sometimes, it took over two hours. People had to fill out paper forms and write their social security numbers on paper. They then handed them to the cage personnel. Finally, they had to try to identify each person by their ID. He acknowledged that although the program was quite successful, the user experience has not been.
The executive said that verifications and registrations could be done remotely using technology from other industries, without needing to present identification. Sightline is regulated by the US Department of the Treasury in 50 states.
Sightline opened 230,000 Nevada accounts and checked for authenticity of Social Security numbers. Sattar stated that Bank of George was its Nevada partner and would not permit accounts to be opened without verification.
Sightline executives referred to an October 19 memo from the Financial Crimes Enforcement Network (FinCEN), a bureau of the Department of the Treasury that described non-documentary methods of proving identity. The board members wanted to know if Sightline would permit customers to submit driver's licenses remotely in order to verify their identities. Sattar said that digitally uploading a passport or driver's license is possible.
Approval for remote registration will not be granted without opposition. Marc Rubinstein, Station Casinos' attorney, argues that it would be a violation of existing laws. He, incorrectly, believes that FinCEN's October decision covered only online casinos and that regulations still require a government-issued ID for land-based casino transactions. This contradicts what FinCEN stated last month.
The board members immediately questioned why FinCEN would say one was legal and the other not. If Rubinstein's claims were true, it would mean that the seven states that allow online registrations for tribal and commercial casino activities would be in contravention of the law. FinCEN has not intervened in any of these states.
Phil Katsaros is an NGCB board member. He stated, "It is a nuisance for players to wait in a queue when they could easily do this remotely, which they already do [for things like online poker]. To not allow for that in the terrestrial world where that player has to come into the casino, and I know the commission is on the record saying we don't want to discourage people from coming to casinos."
NGCB chair J. Brin Gibson agreed that the matter should return to a regular board meeting in the future. He didn't give any details on when this might occur.
Image source: Resorts World Las Vegas