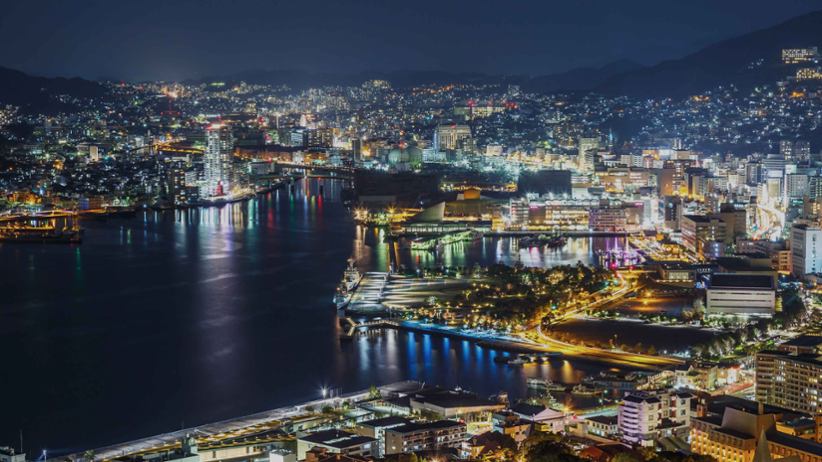 Nagasaki has always been one step ahead of other potential
integrated resort
(IR) areas in Japan. However, there are growing complaints about the lack of clarity regarding the funding of the casino project, as well as its consortium members. This could become an issue as the IR race enters its final leg.
Nagasaki prefecture selected Casinos Austria International Japan (CAIJ) as a possible IR operator in August 2021. Although there were some concerns about the selection process, the prefecture signed a basic agreement that month with CAIJ.
The prefecture will submit a bid to develop an IR at Huis Ten Bosch. It is expected that the business scale would be JPY 350 billion (US$3.04 billion) with an annual visitor count of 8.4 million.
Nagasaki, which was the first city to publish its draft regional development plan draft, is now accepting public comments. This process began on December 21 and will continue until January 17. These opinions will be incorporated into Nagasaki's regional development plan. These facts put Nagasaki in a position to outperform other local governments that are aiming for bids.
There are, however, complaints about the lack of transparency in matters such as capital procurement and companies that will be part of the main operating entity.
Akio Hayashi, president of the CAIJ, stated that "We cannot reveal the names of the companies until the Nagasaki Prefectural Assembly in March 2022 [due to sensitive information of participating companies]."
It has been confirmed that Hyatt, a luxury hotel brand, and Austria's 5-star Hotel Sacher, are interested in participating. Kadokawa subsidiary Dwango also expressed interest in IR facility operations. Swarovski and Red Bull, both based in Austria, have made it clear they are interested in the project, as well.
There is not much information about the principal members of the consortium for Nagasaki. This is in contrast to the draft of Osaka's regional developmental plan, which was released on December 21, 2021.
Concerning capital procurement, a person involved with the project told Inside Asian Gaming that they are in a "stage of increasing the degree of certainty." It is not clear if this meant that funding was still in question, but clearing these two points (consortium member and funding procurement) would surely propel Nagasaki's IR bid forward.
It is important to not ignore Nagasaki's February gubernatorial elections. Hodo Nakamura, the incumbent, held his last prefectural assembly in December. He stated at the time, "It is my duty to put everything I have into taking on the remaining issues, bringing the seeds I've planted to bud and blossom and then returning the fruit to the people of Nagasaki." That was a definite indication that he will be running for reelection.
Although Nagasaki has been politically stable, there is still the possibility that an anti-IR candidate could win this election. Were that to happen, the prefecture could end up in the same spot as Yokohama, which is a dead-end road.
The Nagasaki prefecture is continuing to refine the draft of the regional development plan. They are aiming for approval by the prefecture assembly and submission before the deadline of April 28.