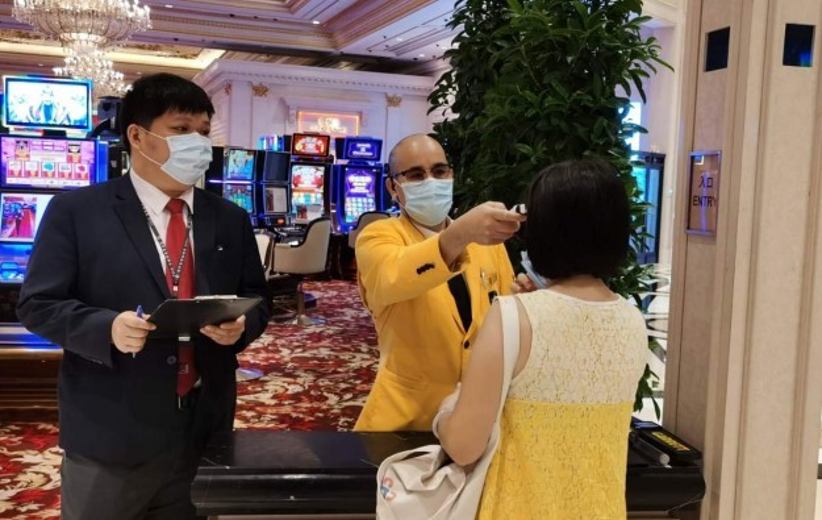 The first case of imported
omicron COVID-19
in Macau was confirmed by the city's health officials on Monday. The male patient is a Macau ID holder who arrived on Saturday, December 25, with a layover in Singapore.
The individual, who didn't initially present symptoms, was deemed "positive" upon arrival at Macau International Airport. All international air travelers are immediately placed into quarantine under the city's closed-loop system to manage COVID-19.
According to the Novel Coronavirus Response Centre, this infection is classified as an imported case and brings the total number of confirmed COVID-19 cases in the city since the start of the pandemic to 78.
Fitch Ratings Inc stated that the omicron variant has "upended" plans to reopen some Asian economies like Japan, Thailand and Singapore in a fourth-quarter update 2021 about the impact of the pandemic on tourism in the Asia-Pacific region.
Fitch stated that it expects a slow recovery in international tourism in Asia Pacific in 2022, despite the progress in COVID-19 vaccination coverage.
Macau's Novel Coronavirus Response Centre and Coordination Center announced Wednesday that it has confirmed its second omicron case. The infected individual, like the first, is a Macau ID holder who arrived on December 27 from the U.S. via a transit stop in Singapore.
The patient was described as being symptomatic. The Macau COVID-19 task force said that the case was an import infection.
At the moment, Macau is not accessible from mainland China. Hong Kong, a neighboring city that was once a major source of gambling for Macau's casinos, is still not able to relax its travel ties with Macau.
In Hong Kong, there have been cases of imported COVID-19 infections involving the omicron variant. According to a press release, 70 omicron cases were reported as of Wednesday by the Centre for Health Protection.
Hong Kong's plans to ease travel to other jurisdictions, which were previously mentioned as initial targets, could be affected if there is a community outbreak of omicron. This follows reports that omicron was confirmed in several airline crew members who recently returned to Hong Kong. Before the results of the testing were known, they spent time freely traveling in the city.
Dr. Edwin Tsui Lok Kin, the head of the Centre for Health Protection in the city, stated in a Tuesday briefing that there was a "high chance" of another COVID-19 outbreak. The highly infectious omicron variant could be included in the data in the coming days.
Dr. Tsui stated that a single spark can trigger a fifth wave. The official stated that such an event would "definitely impact" Hong Kong's plans to ease travel to other locations.
A number of investment analysts has said that in pre-pandemic times, visitors from Hong Kong provided up to 20% of Macau's annual casino gross gaming revenue (GGR). Improved travel ties with Macau - ideally without inbound quarantine-on-arrival - are a key element of casino market recovery.
Outbound travelers from Hong Kong must currently submit to a 14-day quarantine to enter Macau and a 21-day quarantine to enter mainland China.