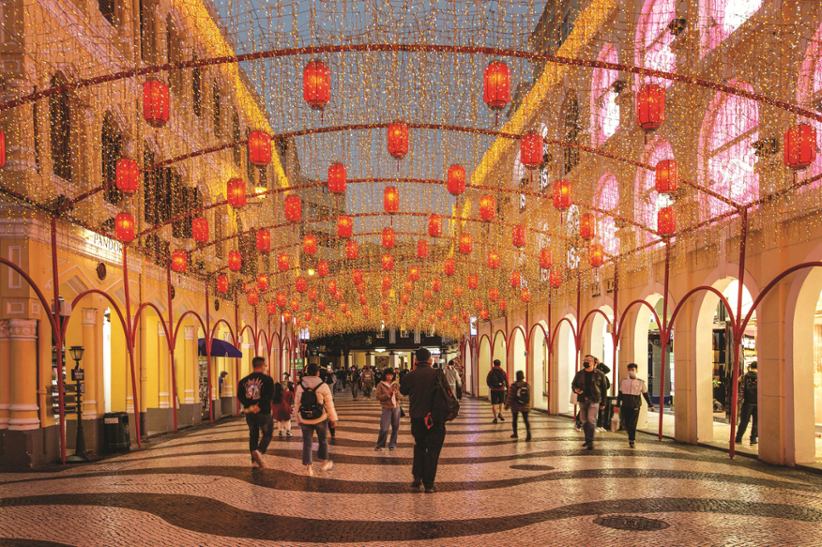 According to a Monday note from Sanford C. Bernstein Ltd.,
Macau's
gross gaming revenue (
GGR
) for the first 20 days of February was only
35%
of that in February
2019
. This period includes the Chinese New Year (
CNY
) holiday, which had seen a
significant uptick in activity
.
In 2019, the CNY was on February 5. It was a busy time for Macau's casinos. The lunar new year this year occurred on February 1. Traffic was slower this year, although GGR increased from its 2021 level.
Channel checks showed that Macau's GGR was MOP6.3 billion ($784 million) for February 1-20, with an average daily rate of MOP315 million ($39.15 million). According to Bernstein analyst Vitaly Umansky, this was down 65% compared to February 2019's average daily rate of MOP906 million ($112.6 million).
GGR for February 14-20, this year was down 57% week to week due to "seasonality after Chinese New Year holiday," according to the analyst.
However, February's performance was still 21% better than February 2021's average daily rate of MOP261 million ($32.44 million).
In reference to the ongoing testing protocols and other restrictions inbound travel to Macau as COVID-19 countermeasures, Umansky stated, "The Winter Olympics ended on Sunday (February 20), and there are hopes that China may slightly relax travel policy post-Olympics - but we do not see any near-term positive developments."
Mainland China has a largely unrestricted travel agreement with Macau.
The institution estimated that the average daily rate of Macau's VIP GGR in February was up 70% compared to January. However, Umansky pointed out that the high-roller segment had been reduced by 50% month-on-month in January 2022 and was down 45% from December 2021, with a lower-than-normal hold rate.
According to several statements from the city's casino operators, the collaboration between Macau casino operators and government-licensed VIP gambling promoters (also known as junkets) has been mostly suspended. Analysts have suggested that this has led to casinos taking on high-roller customers as direct-managed customers.
The Bernstein analyst estimates that the Macau market's monthly mass GGR had increased by 50% between January and February.