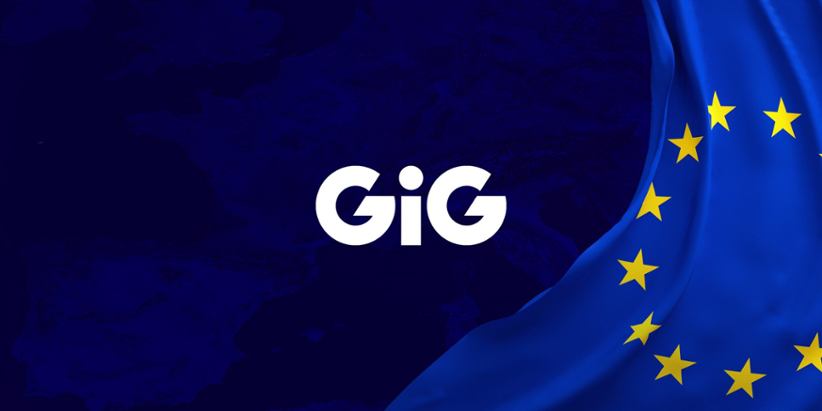 The leading iGaming technology company that brings solutions, services and products to gambling operators, Gaming Innovation Group (GiG), announced a major agreement with a land-based operator. The company said Tuesday it joined forces with a well-known European land-based gambling operator.
GiG did not disclose the name of the operator but confirmed it has signed a Head of Terms agreement. Initially, the agreement is expected to be signed for a period of five years. According to GiG, the deal itself is expected to be formalized in the upcoming weeks, while in the second half of the year, the collaboration is expected to go live.
In a statement released on January 24, 2023, GiG's CEO, Richard Brown said: "The opportunities in driving the transformation of land-based operators to online continues to grow for us, as it does for the industry in general."
Finally, he acknowledged: "Having executed many of these projects across both emerging and regulated markets, we are happy to partner with another company that carries strong retail experience, and to drive value into the diversification of their organization."
Per the terms of the new collaboration, GiG will provide its front-end delivery and content management system (CMS) as well as its award-winning player account management (PAM) platform. Those solutions are expected to power the operations of the land-based operator into the online vertical.
GiG explained that the land-based operator has more than 25 years of experience within the gambling industry and has a strong footprint in Europe. The company pointed out that the land-based operator looks to scale up its digital operations by leveraging its leading solutions and experience. Through this collaboration, GiG is expected to help the operator tap into new markets around the globe.
The latest collaboration complements GiG's position as a leading solutions and product provider for operators around the globe. Currently, the company has a presence in 29 different regulated jurisdictions around the globe. On the other hand, GiG plans to expand this number by dedicating efforts to enter eight more jurisdictions.
Details of the new partnership come after last month, GiG joined forces with LuckyBet, an online casino operator. Under the terms of the multi-year deal, the company agreed to provide the operator with its market-leading PAM platform CMS. Leveraging the leading solutions, LuckyBet is expected to boost its future growth.
More recently, GiG expanded its European footprint. Earlier this month, the company confirmed it signed a Heads of Terms agreement with a famous casino in Switzerland.
Image credit: Gaming Innovation Group