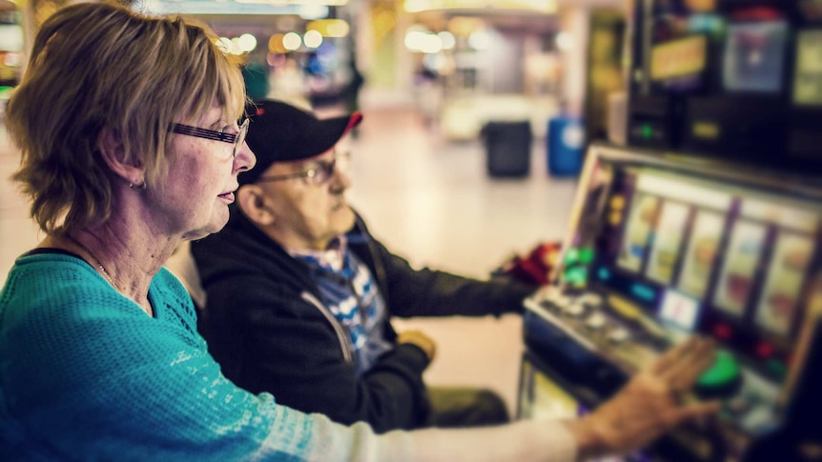 Federal and state authorities in Australia have found evidence that the 95,000 poker machines in New South Wales (NSW) are being used to launder illicit cash. This money is estimated to be "easily in the hundreds of millions," and there are allegations that more than $1 billion is being wiped out by clubs and pubs with gaming machines.
One of Australia's top gambling industry officials has revealed the scale of Australia's pokies crime problem. This is because CCTV footage from a central Sydney Pokies venue shows an impunity-free money-laundering network.
The vision was obtained by The Age and The Sydney Morning Herald, as well as 60 Minutes. It shows that the syndicate has effectively taken control of the pokies venue in order to launder tens of thousands of dollars. There are many people involved in this coordinated scheme. The vision shows two distinct methods.
One group member is working on linked gaming machines to chase a guaranteed jackpot while another person feeds banknotes into both poker machines simultaneously. The man deposits $27,000 into the machine in an hour. He then wagers $1 on the remaining winnings and claims the rest as gambling winnings.
This group is believed to have been active in many venues. It is also one of several criminal syndicates that used poker machines in clubs, pubs and casinos along Australia's east coast.
David Byrne, the chief NSW gaming investigator, stated that multi-agency investigations had revealed the size of the state's pokies dirty cash problem. This interview is likely to push the government into tackling organized crime. Byrne stated that the number could rise to $1 billion if it is applied to other states that have pokies.
Within the first four weeks of the COVID-19 lockdown ending, Byrne and his teams of investigators from the NSW Gaming and Liquor department found 140 pubs and clubs and over 130 individuals who were involved in money laundering.
Much of the scrutiny in Australia is fallout from the investigation into Crown Resorts. The Crown scandal, which led to investigations revealing massive money laundering and regulatory failings, is only the beginning of significant reform in Australia. It wasn't long before regulators and authorities began to suspect that Crown was engaging in similar activities to Crown. Star Entertainment found itself in a similar position to Crown.
Victoria has already created the Victorian Gambling and Casino Control Commission (VGCCC), a regulatory body specifically for the gaming industry. VGCCC was created as a first step to improve the state's oversight of its land-based casino operations. It is not likely to be the last.
Gambling and liquor are largely regulated by one regulator in each Australian state. Victoria is the leader, and the Western Australian Department of Racing, Gaming and Liquor, Tasmanian Liquor and Gaming Commission, and Liquor and Gaming New South Wales may follow suit, splitting the regulatory body into two separate units.
Image source: Getty Images