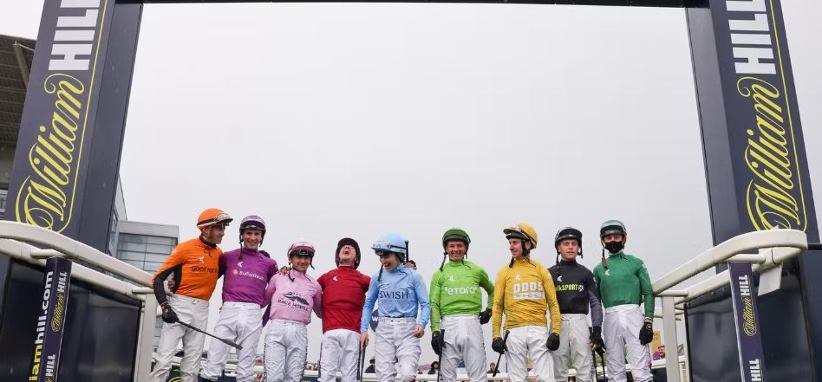 No matter who owns the brand, William Hill remains a fixture in the sports and betting spaces in the United Kingdom and beyond. In the latest brand-positioning partnership, Racing League revealed on Monday that the famed sports betting brand has extended its support for the horse racing competition throughout the 2022 season.
As a result, William Hill is going to be the Official Betting Partner for the competition and organization and will support trainers, jockeys, and advocate for animal welfare. The upcoming Doncaster event which will get underway on Thursday, August 4 is also one of the biggest ones on the racing calendar with a £2m prize purse ($2.53m) which will be divvied up between 42 races.
William Hill will be the official sponsor in both Great Britain and Ireland. Jockeys and teams will do their absolute best to claim a piece of the prize which will be divvied up based on merit through a point system.
As to William Hill, the company's Director of Media, Sponsorship, and UK Creative, Liam McKee, has welcomed the opportunity to support an event in which it believes. Here is what McKee said in the official statement released to the media and Racing League:
"The innovative and unique concept of Racing League has always appealed to us at William Hill and, with the planned changes to the 2022 format, we're really excited to be involved in Racing League once again."
Liam confirmed that William Hill is looking with trepidation to the outcome of the 2022 event. Meanwhile, Racing League CEO Jeremy Wray was also thrilled to see the event's sponsor return for seconds. William Hill first backed the inaugural season of Racing League back in 2021 and will now continue to do so as the bookmaker and organization are keen on popularizing the sport in the country.
Wray paid homage to Racing League's efforts in bringing so many trainers and teams together and giving audiences another event on the racing calendar to look forward to and enjoy. He assured that Racing League is excited to work closely with William Hill and collaborate on this and future seasons.
Brands have been thrilled to do more for the horse racing segment. In April, Entain revealed a VR game intended for horse racing fans. Playtech did something similar with a dedicated bingo game. The popularity of horse racing has indeed waned even at home in the United Kingdom, and not least the sport is threatened by changing weather patterns that make race days too hot for the safety of the horses.
Image credit:Racingleague.co.uk