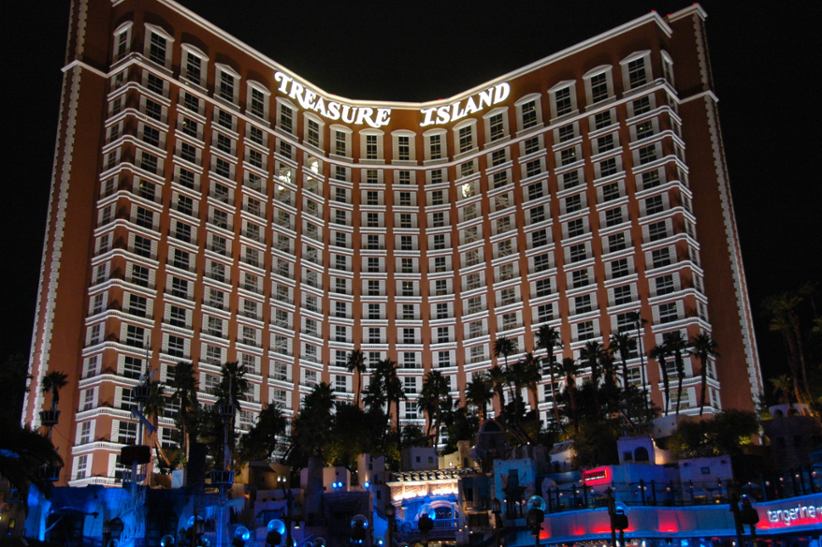 Some people may believe that the house always wins, but it also sometimes pays. Due to an
error in communication
with a particular slot machine, the winner of the
$229,000 jackpot
at a
Treasure Island
Hotel and Casino was not notified for several weeks. However, the Las Vegas property, with some help, finally tracked him down.
Robert Taylor of Arizona won the jackpot on January 8. He didn't know he had won the jackpot until several weeks later. According to Friday's press release from the Nevada Gaming Control Board (NGCB), "Due to a communication error that occurred," the slot machine malfunctioned and Taylor and other casino employees were unable to realize that a progressive jackpot had been won.
The casino had confirmed the jackpot win hours after the fact, but Taylor had reportedly already left to return home. The NGCB was notified of the problem and made it a priority to notify the winner.
The gaming regulator stressed the importance of public trust in the gaming industry. Taylor was finally identified and found after hours of searching surveillance footage, interviewing witnesses, reviewing electronic records and verifying rideshare information.
"The Nevada Gaming Control Board is charged with the strict regulation of the gaming industry, the protection of the gaming public, and ensuring that the industry benefits the State of Nevada," stated James Taylor, the chief of the NGCB's enforcement division, in the release.
He added, "I commend the agents of the Enforcement Division, particularly Agent Dan Nuqui, for ensuring that the public trust in the gaming industry remains strong by spending countless hours over two weeks to ensure that a patron is awarded winnings owed to him."
Taylor received the news on January 28, after the thorough search. He was expected to visit the casino this past weekend to collect his winnings.
Slot malfunctions don't always have a happy ending like this one. In 2016, Katrina Bookman won $42.9 million at Resorts World in Queens. The staff at the casino told the New Yorker that her win was not correct and that the machine had failed. They gave her a free steak dinner and $2.25, which she declined. She later filed a lawsuit against the casino.
Two years ago, a gambler at the Newcastle Casino in Oklahoma was informed that the machine malfunction caused her $8.5-million jackpot win. Maribel Sanchez was wagering $1.25 at the time she won the jackpot. According to local media outlet KOKH at the time, she won the jackpot right away and the device she was using stopped working. The casino voided the winnings as a result. She, too, launched a claim against the casino.
The results of both of those suits have not been made public.