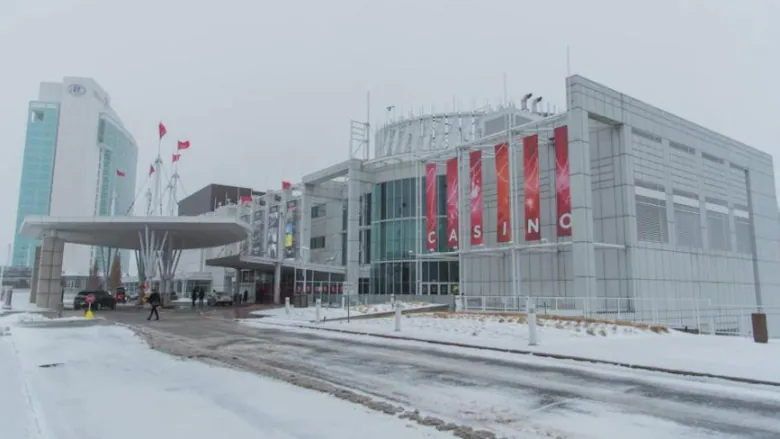 Quebec's government announced Monday a new set restrictions to try and slow down the transmission of COVID-19 during the holiday period, after an alarming rise in coronavirus-19-related hospitalizations.
All bars, casinos and theatres as well as gyms, spas and gyms were closed as of Monday night. Both elementary and high schools will be closed as of Tuesday. In-person learning will resume no earlier than January 10.
Quebec closes schools, bars, and limits restaurant hours due to record-breaking numbers of cases.
Christian Dube, Quebec's Health Minister, described the rapid spread of the Omicron variant as "unbelievable" during a news conference and asked people to cut down on their contact.
He added, "The epidemiological situation is critical right now. Community transmission is rampant," Dube said. "And unfortunately, it's not getting any better. Hospitalizations are up, as is the number of people in intensive care."
Quebec saw a record number of 4,571 new cases Monday, almost three times as many as the Monday before. There were also three more deaths and 21 additional hospitalizations. This brings the total number of patients in Quebec with the disease up to 397. This is about half of the COVID-19 patient beds that the health system has at the moment.
Dube stated that government officials will review new projections Monday night, and warned that additional restrictions could be made later in the week if necessary.
Recently, the Casino du Lac-Leamy in Gatineau was hit with a COVID-19 outbreak. That came as, according to an investigation by Radio-Canada, the casino didn't enforce health measures.
Dube stated that due to the rapid rise in cases, the public health teams in some areas of the province, including Montreal, can no longer keep up contact tracing. Instead, the province wants people who have tested positive to contact anyone they've come in contact with to let them know that they need to isolate.
Daniel Pare, the Quebec campaign's head, stated that authorities would like to offer booster shots to more people "as soon and possible," but that there is not adequate staff. At least 148,000 people aged 65 or older booked appointments for their third dose on Monday, the opening day of the campaign.
These new restrictions add to those announced last week, which reduced capacity in restaurants and stores to 50%. In addition to closing bars and schools, the new restrictions include closing restaurants by 10 PM and fans being barred from professional and amateur sporting events.
Dr. Judy Morris, President of the Quebec Association of Emergency Physicians, stated that she felt the government was forced to take action on Monday. Morris stated that hospitals already have a high number of non-COVID patients. Staff shortages will worsen as exhausted healthcare workers take vacations. She said that the rising number of cases is also causing more infections in staff, which further strains the system.