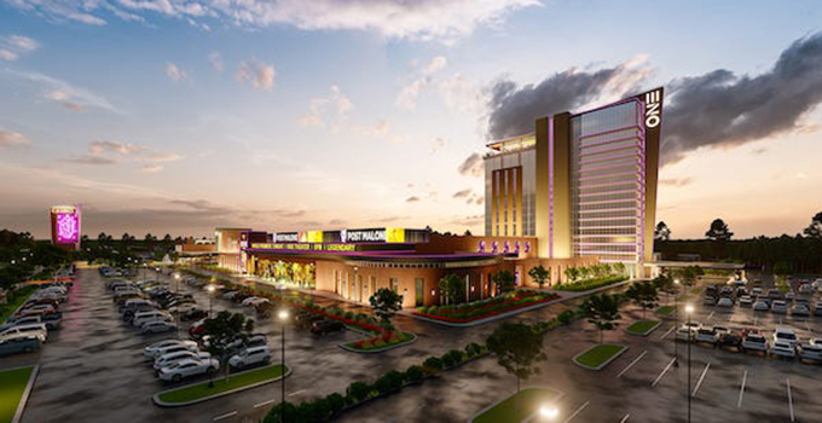 Just before midnight Tuesday, November 2, South Richmond's opponents to the One Casino project declared victory. They had received 2,200 votes in the preliminary results of the city's casino referendum. 51.4% of the city's voters opposed the idea of a casino, with 71 of the 72 precincts having been counted. Most precincts in Richmond's West End and North Side opposed the proposal, but South Richmond received the majority vote of precincts in favor.
Urban One, a media conglomerate, was approved by the Richmond City Council for the casino. It was seeking voter approval for a $565 million casino, 250-room luxury resort, and hotel located near Interstate 95. Quinton Robbins, the political director of Richmond for All, as well as the organizer of the anti-casino campaign, was happy with the way the vote went, asserting, "I am proud of our organization, and our city. We believe in knocking at doors and talking with our neighbors. It was that which made all the difference."
Paul Goldman, a Democratic strategist, was also the director at Vote No RVA Casino, a political committee that worked alongside Richmond for All. He said that the unexpected result was surprising after a poll revealed that the pro-casino campaign won by a margin of 3-2.
Campaigning for their proposal cost the Richmond casino owners $2 million. They spent $2 million on media ads, campaign mail and volunteers to promote its benefits, such as 50,000,000 annually in tax revenue, 15 restaurants and a radio and TV studio on-site. The campaign against the project was modest, and it raised less than the campaign spent. They claimed that a casino in Richmond would lead to increased poverty and gambling addiction.
The vote in Richmond is very different from those passed in four other Virginia cities last year, where referendums were approved with a majority of at most 65%. Richmond election officials must verify provisional ballots and late-arriving mail ballots before officially certifying the election's results.
After a year in which state legislators passed a bill that allowed residents in Richmond and Danville the opportunity to decide whether to allow casinos in their communities, this ballot measure is now in effect. The other four cities also approved last year's ballot measures for a casino with a majority of at most 65%.
Six proposals were submitted by Richmond in response to the request for bids. Half of the proposals were canceled by Richmond officials because of concerns about site control, financial projections and lack operational experience.
There were racial criticisms and opposition from the area. A flyer distributed anonymously in majority-white neighborhoods urging residents to "build it over there." Richmond Mayor Levar Stoney replied that the flyer and other comments made by people opposed to a casino in their neighborhood, but not in Black-majority areas of Richmond, were racist.
Stoney and many other Democratic politicians supported the Urban One project. Stoney instead highlighted a community benefit agreement that included an immediate payment to the city of $25.5million if it passes and projected annual tax revenues for that city.
A panel of officials from the city, including two City Council members, ultimately chose Urban One. The proposed location, potential economic impact and community benefits were all cited. But, now everything has come to a grinding halt.
Image source: Urban One image