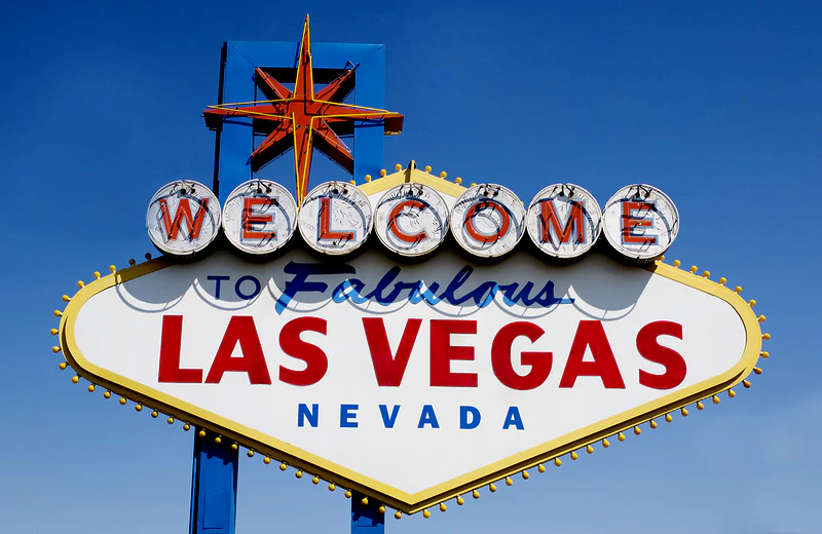 The recently-held Deutsche Bank Gaming, Lodging, Leisure & Restaurant Conference was attended by 60% more investors than in 2019. Carlo Santarelli, Deutsche Bank's lead analyst, praised this as a "favorable signal for corporate travel."
During the conference, Santarelli first addressed to Las Vegas Strip. There, operators believe that a revival of group business is essential for a sustained recovery. "It is likely, in our view, that the leisure strength and casino customer spend levels will struggle to maintain current run rates," Santarelli said.
The group bookings for next year were strong overall, but hindered by international travel restrictions and domestic "hesitancy." Attendance at the Consumer Electronics Show will be about half what it was in 2019.
The operators differed in their views on whether cash flow and profit margins could be sustained at current levels. This is especially true as consumers spend normalizes and the number of employees increases. However, casinos are not planning to return to pre-pandemic employment levels. Santarelli says that 70% of the 2019 staffing is currently available. Santarelli also reports that plans are to have staffing levels no higher than 85%.
The return of baccarat, which surpassed the third-quarter numbers from two years back, was one of the bright spots. Operators also saw The Mirage and the one Caesars Entertainment resort as a strong support. Santarelli stated that "we believe there is still a substantial buyer pool" due to the high levels of interest in recent transactions and the few operators who are interested in expanding or acquiring their presence on The Strip.
The Las Vegas locals segment received the most positive commentary due to its rational promotional climate, efficient labor and amenities management and sustainable margin profiles. Station Casinos was a leader in promotions but has recently reduced marketing to the point that competitors are following their lead.
However, costs are not stable. Food and beverage budgets are being negatively affected by the current supply chain crisis. Perhaps more important, wages are rising due to increased competition from workers, sometimes up to 25%. This is not an issue at Strip casinos, where pay is usually regulated through collective bargaining agreements. Santarelli pointed out that this has a silver lining. He stated that the "impact of higher wages in other sectors has and is expected to continue to have a favorable impact on LV locals gaming revenue."
Although they were not keen to talk about regional casinos, gaming operators did not hesitate to do so. Santarelli forecasts a revenue slowdown starting this month as casinos return to seasonal patterns of business and away from the onslaught from pent-up demand. However, he did point out that New Jersey, Pennsylvania and Michigan were trailing other regional jurisdictions due to their large iGaming footprints.
The Baby Boomers are returning to gaming floors. However, cultural and political differences play a part. One operator observed a marked difference in the return to the older patron between red and blue states, with red seeing a more prominent return of patrons older than the younger. Promotion spending is relatively low, but one operator outlier was aggressively increasing its marketing. However, competitors were not following their lead.
Operators were divided on iGaming. Some predicted that it would only spread to a handful of states in the next few years. Others saw a rush to legalize it in 15 to 20 states within the next five years.
Santarelli asserted, "We believe that support for more legalization is tethered to views around responsible gaming, concerns around cannibalization, and state budget needs, as gaming remains, in the words of one CEO, a 'break glass in case of an emergency' lever to pull for states when budget issues arise." However, participants concur that the margins for iGaming are much better than those for sports betting.
The manufacturing sector was characterized by optimism, though with some apprehension. However, a major replacement cycle is expected for gaming equipment in the second half of next year. Revenue-sharing games were reported to have rebounded nicely as operators leaned into leasing content during the tighter budget period following the pandemic. However, it was agreed that operators would seek to increase their profit margins by purchasing more games and thus own all revenue.
Santarelli described Macau as almost an afterthought. It was rife in questions that Santarelli called "elusive." Casino managements claimed that mid-September's official proclamations that included the appointment government overseers for casino operations were "in line" with their expectations, and largely unremarkable, despite adverse stock actions and subsequent dialogue stemming out of the commentary.
However, they did admit that government would prefer non-gaming attractions to be the preferred use of capital. Operators considered concession extensions likely and said that the new tenders, which may be half as long as the outgoing ones, would be published in the first quarter of next year.
The return of Chinese customers was one of the mysteries of the session. It could be after the Beijing Olympics when vaccination rates, currently at 70%, reach 90% or after the upcoming elections. Operators were optimistic about the future despite the uncertainty. They pointed out that premium mass play, the most important sector, was 90% during the limited periods of Macau access that existed in 2019.
Image source: Rawpixel