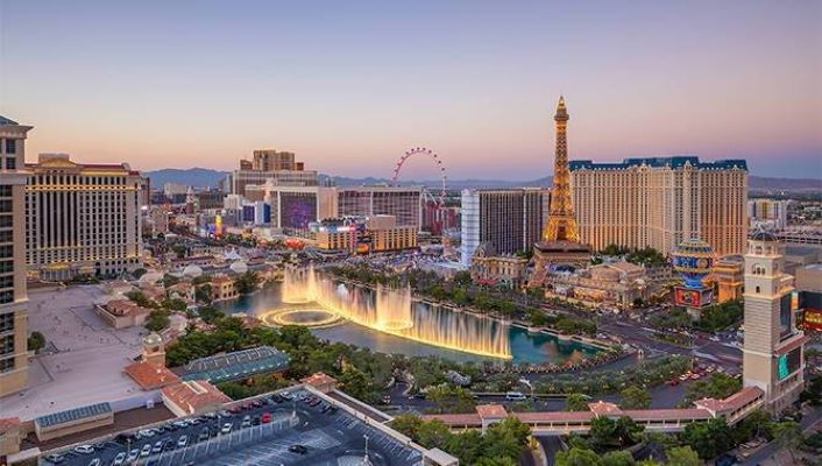 Gambling revenue in Nevada reached a record amount in July after rising 80% year-on-year and surpassing the previous best set in May.
Total gaming revenue across statewide casinos was up to $1.36bn, representing a 14% increase from June and overtakes May, where winnings were $1.23bn, as being the most successful month for gaming in the state. July was also the fifth straight month where the state has had revenue of at least $1bn, coinciding with the gradual easing of COVID-19 restrictions this year.
Slot machines accounted for $873.7m of total revenue, with table, counter and card games bringing in $486.2m, which was the second-highest total in state history.
In terms of sportsbook revenue, this also reached a record coming in at $33.3m, with racebook revenue $3.2m. Mobile sports betting brought in $13.6m worth of revenue while baseball was the mostly popular sport bet on during July, recording $19m of winnings.
Gaming revenue at the Las Vegas strip was up 140% from July 2020 and 47% from before the pandemic in July 2019, up to $794m.
The record monthly revenue represents a bounce back for casinos in Nevada after being severely hit by the COVID-19 pandemic last year. Research by bestcasinosites.net showed the 334 casinos in the state lost more than $12bn in total revenue during the period venues were closed from March to June 2020. That loss averaged out to $33.3m each day.
Intermittent lockdowns and restrictions throughout the state didn't help proceedings with new closures lasting from November 2020 until January 2021. And it was only from June 2021 where restrictions such as social distancing and capacity limits were lifted to unrestricted levels. The gradual lifting of restrictions from this past spring helped victor numbers to casinos in the state recover from 106,900 in April 2020 to 2.5m a year later.
The five-month stretch of more than $1bn in gaming revenue hasn't occurred since between December 2007 and April 2008, with the previous win record before 2021 being set nearly four years ago in October 2017.
Image source: Shutterstock