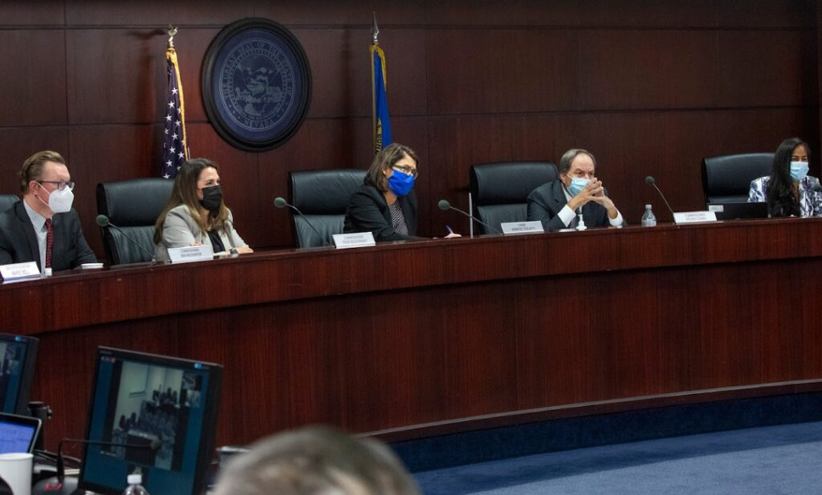 Nevada casino patrons will soon be eligible to place
cashless wagers
on table games and slots machines
without the need for an ID
. The Nevada Gaming Commissioner (NGC) expressed concerns about remote ID verification and identity theft. However, they
voted unanimously
to approve a regulation amendment Thursday.
The law currently allows patrons to fund and set up cashless betting accounts remotely. However, they must present in person to prove their identity to a casino employee. The regulation change is not applicable to betting on racing or sporting events.
Sightline Payments, which was behind the remote registration request, submitted a document to regulators stating that cashless transactions are "quickly replacing traditional cash-based payment methods and the conversion has been further accelerated by the worldwide pandemic.
A smartphone app can be downloaded to verify identification and deposit money into a gambling account. Once the account is opened, customers can start betting and spend from anywhere they are located.
The company asserted that players have become accustomed to cashless transactions in everyday life, and are seeking out touchless transactions because of social distancing or health concerns. This technological advancement is crucial in that players can now establish wagering accounts remotely.
Commissioner Ben Kieckhefer said he supports "where customers want to be and maintaining integrity... This is the same technology that lets you take out a jumbo mortgage."
The Nevada attorney general ruled in December that the change would not violate federal anti-money laundering laws. That led the Nevada Gaming Control Board to approve the amendment later that month.
Sightline CEO Omer Sattar told the NGC during the hearing that the two-step process for remote verification provides greater safety for registration. He reiterated the attorney general's conclusion that remote registration follows federal anti-money laundering regulations.
Jennifer Carleton, Chief Legal Officer at Sightline, stated in a press release, "Nevada's new regulation is in line with federal guidance permitting both new verification methods including knowledge-based authentication, as well as traditional documentary measures such as a customer's driver's license or passport."
According to the American Gaming Association, eight states allow mobile wallets, including Nevada.