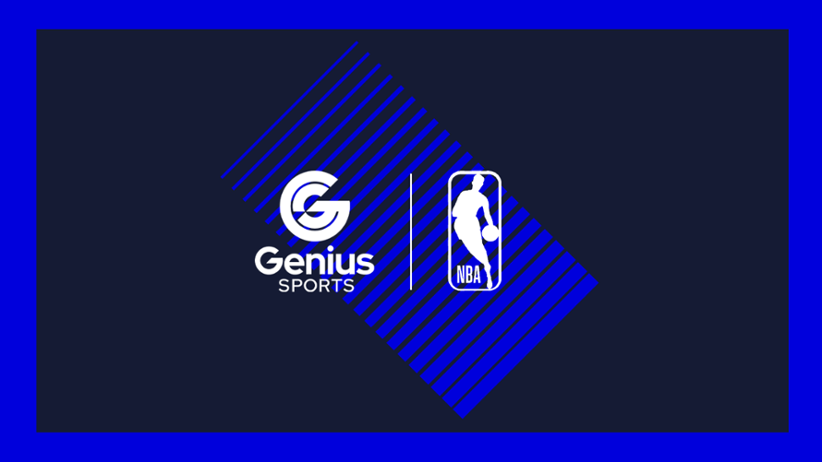 Genius Sports' company that delivers leading tracking technology, Second Spectrum, confirmed a partnership with the National Basketball Association (NBA). The new multi-year deal represents an expansion of the collaboration between the duo. It sees Second Spectrum become an Official NBA League Pass Augmentation Provider and an Official NBA Team Basketball Analytics Partner.
Announced last week, the deal will see Second Spectrum collaborate with the NBA for the development of a next-generation technology platform that utilizes "track mesh data, which aims to synthesize millions of on-court basketball data points," called Dragon.
Genius Sports' CEO, Mark Locke, shared his excitement about the new deal in a statement released on March 9, 2023, saying: "As one of the most technologically advanced leagues in world sport, NBA teams, fans, broadcasters and media partners demand cutting-edge innovations."
Additionally, he said that the company is excited to expand further its collaboration with the NBA. In conclusion, Locke said: "We are proud that the NBA shares our vision that Dragon can solve the technology challenges of the future."
Ultimately, the new deal will enable the NBA to leverage Second Spectrum augmentation technology in order to deliver "enhanced graphics based on optical on-court basketball data for alternate telecasts available on NBA League Pass." The aforementioned telecasts are going to bring in-depth statistics and insights into streams, which in turn are expected to benefit viewers that are interested in analysis.
What's more, the deal will see Genius Sports integrate NBA tracking data into its engine providing analytics and insights for basketball. Last but not least, under the terms of the new deal Genius will continue to supply services for NBA teams.
Details regarding the new deal come during a busy period for Genius Sports. Last month, the company announced a partnership agreement with XFL, one of the newest fast-paced, fan-first professional leagues in the US.
Thanks to the new deal, Genius was designated as the Official Betting Data Distribution partner for the XFL. At the time of the announcement, Genius' EVP, Sean Conroy, said that the company is thrilled to team up with the XFL and help connect "their games with the media and betting sectors while creating meaningful fan interactions through the bespoke XFL Pick'Em solution."
Before that, earlier in February, Genius agreed to provide free-to-play games for the National Football League (NFL), under the terms of a new distribution deal. That collaboration sought to boost fan engagement for the NFL within international markets by delivering immersive free-to-play content for the League's growing fan base.
Image credit: Genius Sports