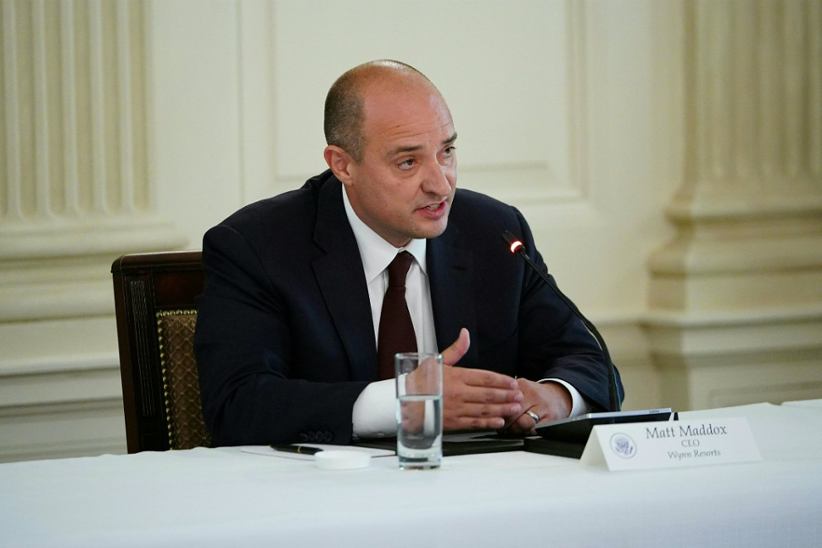 Matt Maddox announced his intention to retire as Wynn Resorts CEO in January 2022. He will be succeeded by Craig Billings, Wynn Interactive CEO.
Maddox will resign his top position on January 31, but he will continue to serve on the Wynn Interactive Ltd Board of Directors until the end of the year. This was in response to a request by the board. Billings, who was the former president and CFO of Wynn Resorts, will be officially appointed Wynn Resorts CEO on February 1.
Maddox's departure comes less than four years after he was appointed CEO in February 2018. He was charged with rebuilding the company's reputation and brand following the departure from founder Steve Wynn, who was accused of sexual misconduct. He did all of that, and has spent the last two years leading Wynn Resorts' efforts to overcome the COVID-19 pandemic. This battle continues to this very day.
Maddox stated that "This was not an easy decision. "This has not been an easy decision. I am leaving a company that I love and that's full of people I admire. But I believe now is the right time for me and for the business."
He added, "The last four years have been challenging but extremely rewarding, and I am incredibly proud that we accomplished so much. We quickly resolved litigation that had distracted the company for seven years. We reorganized the company's leadership team and focused on our 28,000 employees, rebuilding and strengthening our powerful culture to focus on a common purpose: create and deliver the best guest experiences."
Billings became Wynn Resorts' CFO in March 2017. He has been a member of Wynn Macau Ltd's board since August 2018. He previously held executive and board positions at Aristocrat Leisure Limited, NYX Gaming Group and Goldman Sachs. Billings stated, "Having worked so closely with Matt and the Board, I appreciate the confidence they have placed in me and look forward to building upon the legacy of excellence we've established."
There is no known reason for the departure, but the Vegas rumor machine is already beginning to spin. One rumor claims that Maddox was subject to an internal investigation last year. According to company information, however, Maddox was found not guilty of any wrongdoing.
Another rumor says Maddox may be looking to run for Nevada governor. Next year's state gubernatorial elections will be held, and Maddox might leave to make preparations for a campaign.
It has never been confirmed that either was the cause of his departure.
Image source: Getty Images