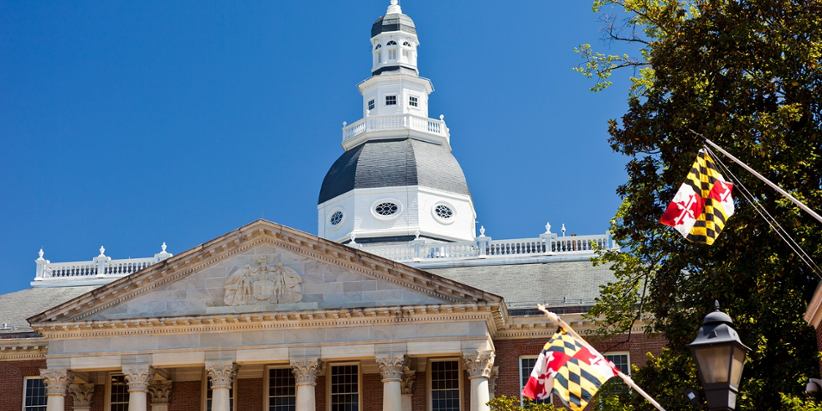 In Maryland, sports betting is still not available for the public after delays in meetings to regulate it in the state.
This week was supposed to see the Sports Wagering Application Review Commission (SWARC) grant retail licenses for sports betting to three venues, the Live! Casino and Hotel, Horseshoe Casino Baltimore and MGM National Harbor; however, the meeting was never held.
These three casinos meet qualifications according to the "alternative licencing standards" of the Maryland Lottery and Gaming Control Commission (MLGCC) to begin taking sports bets right away.
17 locations started applying for licences in the state once SWARC had accepted the criteria of the MLGCC, enabling it to grant retail licences to the casinos involved.
Governor Larry Hogan then asked state residents on Twitter to pressure the SWARC into action and grant the licences to the three casinos. The SWARC was to meet on October 14, but suspended the meeting at the last minute. It still has not given a specific reason for the suspension, nor has it said when the committee members might reconvene. There is an investigation underway by the Maryland Lottery and Gaming Control Agency (MLGCA) that is still active; however, it is not clear if this is affecting the meeting of the SWARC with the MLGCC. There are 17 sports betting facilities in the state, including the three casinos that are pending authorisation by the SWARC. All of these have been assured a licence, although they still require a state background check by the MLGCC.
The three casinos involved in this agreement to start sports betting have already started the creation of sports betting zones as they expect to open these venues before the end of the year. The three have partnered with sports betting operators to offer sports betting. Horseshoe Casino Baltimore has entered into a partnership with Caesars Sportsbook for mobile and retail sports betting. Live! Casino and Hotel reached an agreement with FanDuel and MGM National Harbor belongs to the BetMGM organisation.
According to legislation approved by Maryland lawmakers this year, there are almost 50 sports betting licences available. Six will go to casinos, including the three mentioned above.
30 betting and gaming premises are to compete in their bids sometime in the future, although no date has been specified yet. The MLGCA will post the timeline for this when it has received it.
In 2022, the state expects to grant 60 mobile licences, which will be subject to bidding. However, there is no scheduled date for this to begin. Likewise, authorities do not know when a new SWARC meeting will be held or when the licencing processes will become active again.
Image Source: Getty Images