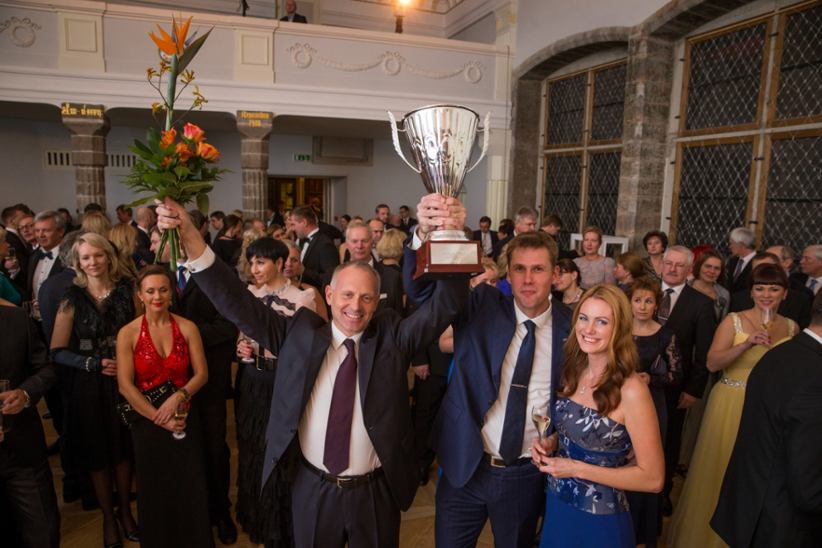 According to people familiar with the matter, Entain Plc, the British gambling firm, is looking at the Baltics. Bloomberg reports that Entain made an indication of a cash offer of $1 billion to Estonian casino operator Olympic Entertainment Group recently, according to two people who requested anonymity because it is confidential information. Entain shares fell 1.6% on Friday, closing the day at their lowest level in approximately two months.
Olympic, the NBA's betting partner in the Baltics, is one of the few assets left in the portfolio London-based Novalpina Capital. This includes NSO Group, the developer of controversial Pegasus spyware, which was used by autocratic governments for spying on journalists and activists.
The private investment firm imploded earlier in the year after a fight among its three founders. Investors voted to transfer management to Berkeley Research Group.
The people stated that a sale could help the backers of Novalpina's former fund recoup all their investment with a profit. It will also sell its remaining holdings such as NSO, Laboratoire XO (a French specialty pharmaceutical firm) and a debt portfolio.
The people stated that the discussions are ongoing, and they don't guarantee that a transaction will be reached. Entain's representative declined to comment. It was not possible to reach the Olympic Research Group spokespersons immediately.
Entain purchased Swedish gaming company Enlabs AB early in the year to expand into the Baltics. It could make cost savings by a second deal in the area.
Olympic is present in Estonia, Latvia, Lithuania and Slovakia. Novalpina acquired the company for around €288 million ($325 million) in 2018.
Olympic's website reports that it owns over 100 casinos and operates online gambling websites under the OlyBet/MaxBet brands. Olympic Voodoo Casino is located in Riga, Latvia. This casino is said to be the largest in the Baltics. It is also the official betting partner for the U.S. National Basketball Association in a number of markets.
Entain's proposal covers an upfront payment to purchase Olympic's online company and operations in Lithuania and Croatia. An additional earnout will be paid in 2023 depending on performance, according to the sources.
According to people, Entain is also looking for an opportunity to buy Olympic's remaining operations in foreign countries in early 2023. In return for concessions from bondholders and an extension in the maturity of its debt, Entain offered to inject liquidity in that area of the business.
The agreement would only fuel the ongoing consolidation frenzy among gambling firms. Playtech Plc, a software company that provides gambling software, is the current target of a possible bidding war. Entain was the subject of two attempted takeovers. DraftKings Inc. was unable to close a $22.4-million deal last month. MGM Resorts International attempted to purchase Entain earlier this season for $11 billion.
Entain is an avid acquirer and itself was founded through several deals, including the takeovers of Ladbrokes Coral Group Plc in 2017 and Bwin.party Digital Entertainment Plc in 2015.
According to Bloomberg data, Olympic has sold senior secured notes totaling €200 million ($225.46 million) through Odyssey Europe Holdco Sarl. Moody's Investors Service lowered its credit ratings to Caa2 last July, citing "aggressive fiscal policy" and corporate governance concerns. Moody's reports that the company paid a dividend at the height of the coronavirus crisis to its owners using funds that had been earmarked for acquisitions.
It also transferred its online company to its parent company last year. This was done without the consent of the debtholders. Technically, this was allowed under the notes. However, it took Olympic's fastest-growing business out of the control of bond investors. Moody's raised concerns about how the assets were valued during the reorganization.
Image source: Olympic Entertainment image