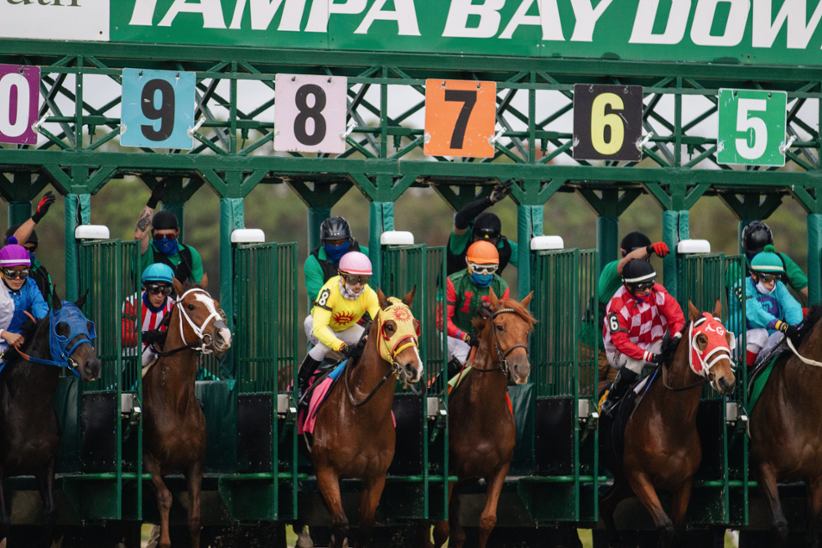 Churchill Downs is known for many things - great horse racing tracks, food & beverage venues, and very soon you will be able to associate the brand with poker. At least this is what Churchill Downs Incorporated (CDI) could be after as it moves in to buy the Chasers Poker Room in New Hampshire.
Operating out of Salem as a charitable organization only, the card room will now be brought to the Churchill Downs' operations and provide the company with an opportunity to expand beyond horse racing and sports.
Chasers is not the most prominent name in US poker, but it has strong regional clout and is an important venue in New Hampshire. It has been running for close to five years now, proving its long-term sustainability as a project that CDI is now keen on adding to its portfolio.
It's possible that CDI is not just interested in the poker offering, or the table games available in Chasers, but also as the basis of using the venue to introduce its bread-and-butter horseracing products in the state.
New Hampshire does allow betting on historical horseracing, which could allow CDI to expand its own footprint in this segment. That is precisely what the company wants. Churchill Downs CEO Bill Carstanjen agreed that the company's entry into the state was an important opportunity for the brand which will be looking to do exactly that.
CDI is capable of building upon the existing offer and reach of the Salem property and adding more of the same great experience, Carstanjen argues. If CDI is allowed to acquire the property, it will also be the fourth state where the company runs or is attempting to run historical racing products. Boston is within a driving distance from the card room, giving an additional incentive why CDI would want this property specifically.
Other such states include Louisiana, Virginia, and Kentucky. Before CDI can press on with any plans for New Hampshire, it would still need the approval of the state Lottery Commission, along with any other customary clearance from the relevant regulators.
Churchill Downs has been actively expanding across numerous verticals. While the company is clearly focused on horseracing, it's also running interactive business operations. In January, the company appointed Ben Murr as the president of TwinSpires. However, the outlook for the online business isn't actually great.
In February, Churchill Downs Incorporated confirmed that it's planning to begin phasing out and completely drop its interactive gaming business by the end of 2022 which will bring the focus on retail experiences and attracting physical, paying customers on-site.
Image credit:Unsplash.com