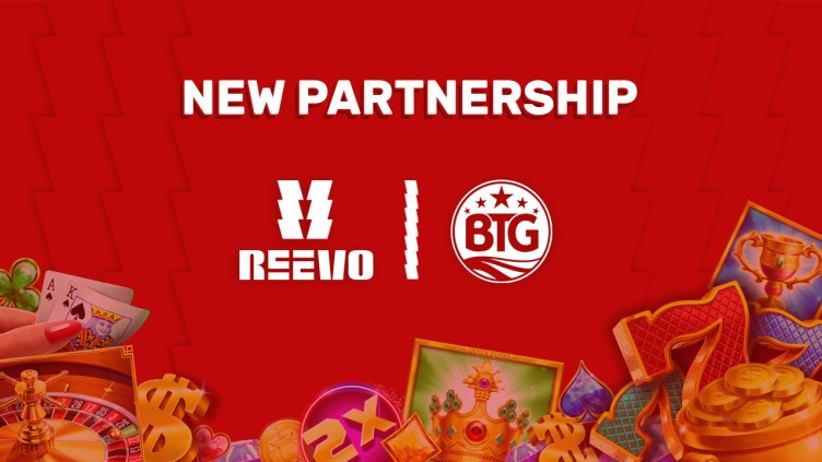 The popular developer of iGaming content which is also a part of Evolution Group, Big Time Gaming, announced a new partnership with the leading provider of engaging gaming solutions, REEVO. Under the terms of the new collaboration, content from Big Time Gaming will be integrated into REEVO's platform, helping expand significantly the reach of the company's portfolio of games.
Per the terms of the new deal, Big Time Gaming will benefit from the experience and extensive reach of REEVO. Ultimately, the deal will enable the company's content to reach new audiences and partners that will benefit from engaging mechanics such as Megaways. The seamless integration into REEVO's state-of-the-art platform will deliver unique gaming experiences for new players thanks to titles that offer thrilling features and immersive gameplay.
Nik Robinson, Big Time Gaming's CEO, shared his excitement about the latest partnership in a statement. He pointed out: "Collaborating with REEVO will provide us with a fantastic opportunity to showcase our games to a much wider audience." Finally, Robinson explained: "REEVO's ambition is to deliver an exceptional gaming experience that will engage and delight players and together with Big Time Gaming's extraordinary portfolio of content, we believe it will do just that."
Besides boosting the reach of Big Time Gaming's leading games, the collaboration further expands REEVO's platform. The partnership is in line with the company's goal to deliver unique and engaging experiences for its growing list of partners.
Petra Maria Poola, REEVO's Head of Sales, was similarly excited about the freshly minted deal with Big Time Gaming. She said: "We are beyond excited to partner with Big Time Gaming, a company renowned for pushing the boundaries of innovation. This collaboration perfectly aligns with our vision of delivering an extraordinary gaming experience." Finally, Poola explained: "By incorporating Big Time Gaming's exceptional content into our platform, we will provide a truly captivating gameplay experience for players around the world."
Recently, REEVO signed another important deal by teaming up with Mancala Gaming. Similarly to the partnership with Big Time Gaming, joining forces with Mancala Gaming enabled the company to expand further its offering.
By now, REEVO signed deals with more than 70 leading iGaming content providers, allowing it to offer more than 8,000 casino-style games that include live games, table games and slots, among others. Not unexpectedly, REEVO plans to continue to expand further throughout 2023. The company confirmed it anticipates forging deals with more than 60 new game providers this year.
Image credit: REEVO