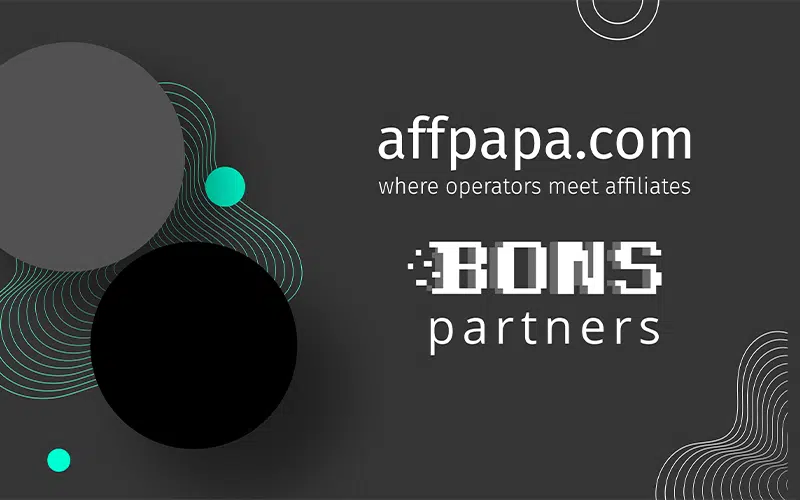 AffPapa has announced that it will continue to collaborate with BONS Partners, as the company has been pleased with its ongoing alliance with the iGaming company. BONS Partners is a fairly new affiliate program which was founded in 2020, AffPapa said in a press release published on its website.
Presently, BONS Partners promotes two properties, a casino and an online betting platform, to name Bons Casino and TedBet. Both of these brands are focused primarily on the Asian market and are said to be particularly popular with Japanese players, AffPapa noted.Commenting on this new partnership with AffPapa, BONS Partners shared a statement:
"We are really excited to continue working together with AffPapa, and are ready to keep up with our status as winners of the Rising Star of the Year AffPapa iGaming Award!"
AffPapa Head of Commercials Yeva Avagyan with whom Casino Guru News spoke earlier this year, also welcomed this fresh partnership with BONS Partners, and said:
"We've been working with BONS Partners for over a year now, and I'm happy to say that we've developed this partnership into something stronger, with more fruitful collaborations on the way!"
BONS Partners has been known to do well by its own partners as well, AffPapa noted, with an interesting "loot box" structure in place. BONS Partners is rewarding more successful partners in terms of the traffic drive with more revenue they can generate.
AffPapa has been a lot in the news of late. The company teamed up with MuchBetter, a respected e-wallet solution that has been providing excellent services to iGaming operators. In October, AffPapa signed a partnership with Alfaleads, Ekings and Hipther Agency, among others. Overall, it has been a very busy year for AffPapa.
Image credit: AffPapa