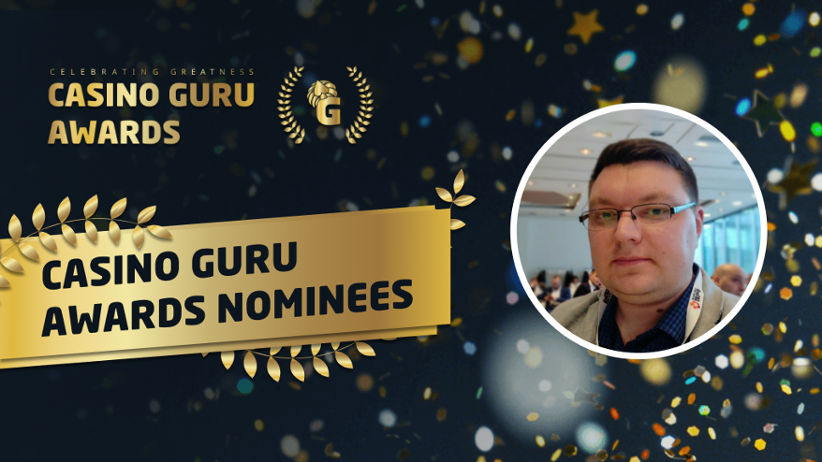 Today we speak with Alexander Nemilostivy whose company, Vulkan Vegas, has been nominated in the Most Effective Handling of Complaints Category for the upcoming Casino Guru Awards. Alexander has been part of Vulkan Vegas' team since 2014 and he has a considerable experience and knowledge of the industry as well as customer care. This is why we speak with him to find out more about how Vulkan Vegas sets its standards for handling complaints and whether it's what the expert panel of judges looks for in a company.
Q: How important is for today's operators to have a sound complaint resolution center today and can you explain what the real business benefits for a brand are as a result?
Having a complaint itself – is already a sign of a problem, thus, as operators, we do our very best to resolve it ASAP. Unfortunately, it is not always possible to handle on our own, since Online Casino is a complicated entity, that relies on lots of integrations. And yes, we do feel uncomfortable making players wait for a couple of days (sometimes) and not presenting with an immediate resolution to their issue.
We are confident, any reputable Casino should have a representative at the majority of complaint resolution recourses, hence it allows for building trust and proving the fairness of the Casino. In other words, the Casino itself is not ashamed to respond to the probable trouble or to a not-quite-fair previous decision.
Q: What do you think the core principles – speaking from experience – of handling complaints should be and can operators handle such complaints without the need for third-party services as mediators?
We believe that the core principles should be honesty and fairness. In most cases, the player who faces an issue first tries to resolve it via Support, afterward with the local casino's complaint center. If the answer does not meet the player's expectation – one seeks an alternative, to get the second, independent thought. Thus, to answer your question, - yes, it is super important to have a third-party service as a mediator.
Q: Why do players continue to send complaints to casinos – is this symptomatic of a deeper issue with a brand or do you think there is a different reason behind it?
We believe that the player simply chases 6 rabbits, with a desire to catch more than 1. The more one complains at different recourses, the greater chance of a positive resolution one may get – that's what players believe in. So, they try to trigger all the possible levers of influence.
Q: Why do you think you should win the "Most Effective Handling of Complaints" distinction at the upcoming Casino Guru Awards?
With our brands, we've always been there for the player. I believe there were like 2-3 times when we did not respond in a timely manner (which was due to unforeseen circumstances), we do not have any unresolved issues, there have been no misunderstandings with the Casino Guru's team, and, as previously mentioned, we try to work preventively.
Image credit: Unsplash.com