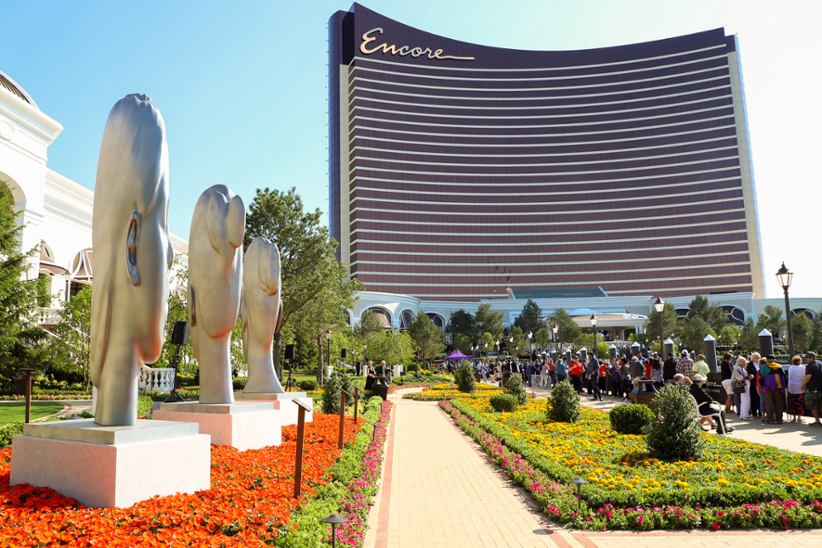 Wynn Resorts announced Wednesday that
Encore Boston Harbor
, its
Massachusetts
casino, was sold and leased back for
$1.7 billion
. The sale was made possible by the "
cost of capital
" relative to other routes like the bond markets.
Realty Income
, a real estate investment trust (
REIT
), is the beneficiary of the deal, making its
debut
in the
gaming
REIT segment.
During the fourth-quarter earnings call of the casino group, Wynn CEO Craig Billings stated that while the Boston deal wasn't expected to close before the end of 2022, one possible use was for capital to deploy on attractive greenfield project like its development in the United Arab Emirates (UAE) in the Middle East. This scheme was announced in January.
Additionally, the CEO stated that some proceeds would be used for development "adjacent to Encore Boston Harbor." The company still owns a large tract of land there, which it has indicated will be used for a large parking facility and other amenities. This, asserts Billings, will help the venue achieve "even greater levels of performance."
Concerning the UAE project, Billings confirmed analyst comments that it would cost $2 billion. He also acknowledged that the group would manage the Ras Al Khaimah's property, and that the funds would be split roughly 50-50 on a debt-to-equity basis.
Wynn Resorts is likely to hold a 25-40% interest in this scheme, but the CEO didn't clarify whether that would be proportional to the equity and investment components. He did, however, say that the management contract would "sit on top" the business model.
Billings noted that the legalization of gaming in the country would not take many years, but he didn't give a specific time frame or name other jurisdictions.
He reiterated, however, that Ras Al Khaimah already had an existing regulatory structure - modeled on "Singapore" and "Las Vegas" - to allow a casino at the resort.
He stated that the UAE scheme would allow "95%" of the world's population to fly within eight hours.
Billings stated that this is the first time Wynn Resorts has been paid via a management agreement for its expertise and service excellence. It is expected to return a high percentage of capital invested.
On the call, the CEO was asked if it would be possible to duplicate a resort management model within other markets. He answered that it could be possible, as long as a gateway city has a limited number of licenses, reasonable tax rates and reasonable regulations.
Vincent Zahn, Wynn Resorts' senior vice-president and treasurer, stated on the call that the group's liquidity "remains extremely strong," with global cash availability of $3.6 billion as of December 31.
He added that approximately $1.7 billion was available for the company's Macau operations.