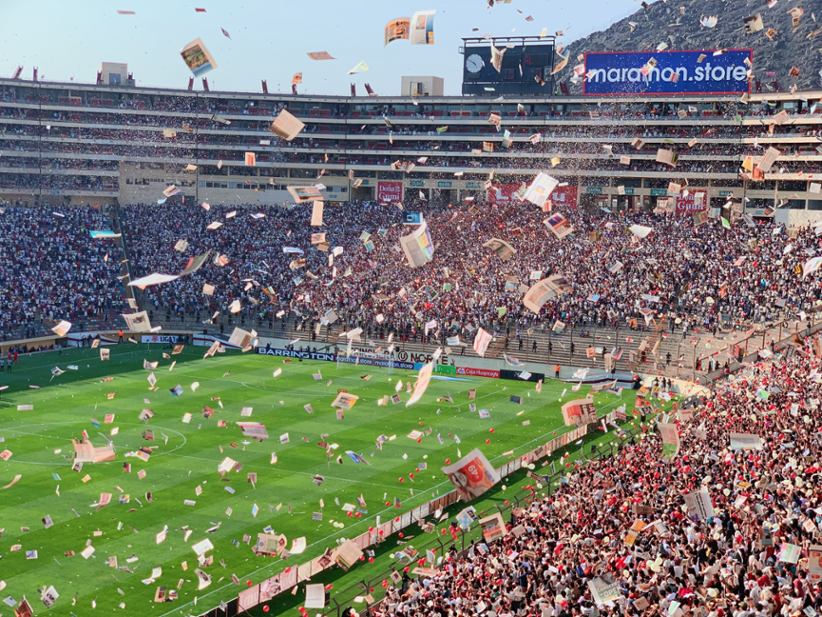 WagerWire, one of the leading marketplaces for open sports bets, has posted a new survey that gauges consumer attitudes towards sports betting markets and what motivates people to engage with sportsbooks and remain loyal customers moving forward.
Most notably, the survey claimed that 90% of respondents confirmed that they would consider signing up for a sportsbook that offered a concept known as "secondary markets," which is precisely where WagerWire shines.
To ensure that there is a lack of bias, WagerWire has conducted the survey with the help of Leger, an established market research and analytics company.
The survey looked into specific segments, arguing that bettors in gray markets, and the age groups between 18 and 34, would be keen to bet on secondary markets, and more determined to join the regulated betting market as a result. The demographics and participants in these categories would feel more incentivized to sign up at a sportsbook that offers a secondary market as an option, WagerWire explained.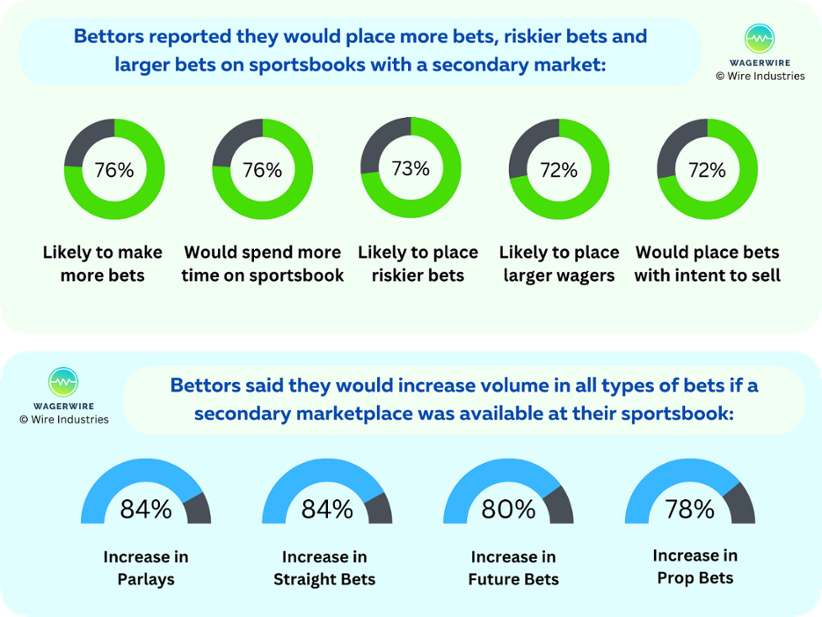 Meanwhile, 72% of US bettors claimed that the secondary market concept is a product that they find appealing. WagerWire CEO Zach Doctor welcomed the evidence to support his company's position in the market and help make the case for secondary markets in general.
"These data findings prove the demand for a betting marketplace that we already knew existed from our rapidly growing and engaged community," Doctor explained in an official statement.
Doctor explained that companies stand to benefit from leveraging the offer of a company such as WagerWire which has an already established track record in delivering secondary markets already and is well-prepared to help in driving user retention, engagement, and acquisition.
The data backs this claim, further establishing secondary marketplaces as an important part of the sports betting experience. Overall, WagerWire offered a further breakdown arguing that between 72% and 76% of respondents would be willing to make more bets, spend more, and place larger bets if they had access to secondary bets on their sportsbook.
Between 78% and 84% of bettors confirmed that they would be happy to increase volumes if they had access to those secondary markets and confirmed that they would be driving values up across parlays, straight bets, future bets, and prop bets.
"We really view this as a fundamental economic principle and a natural evolution of the industry," Doctor added. While not available yet, WagerWire is already releasing bits and bobs of important information to help companies understand the significance of secondary marketplaces.
WagerWire is due to launch in several months, the company confirms, with a free-to-play betting marketplace, and many opportunities for both sportsbooks and bettors. This WagerWire study was conducted between July 8 - July 21, 2022, and it involved 500 sports bettors based in the US and 200 nonsports bettors as a control group.
Image credit: Unsplash.com