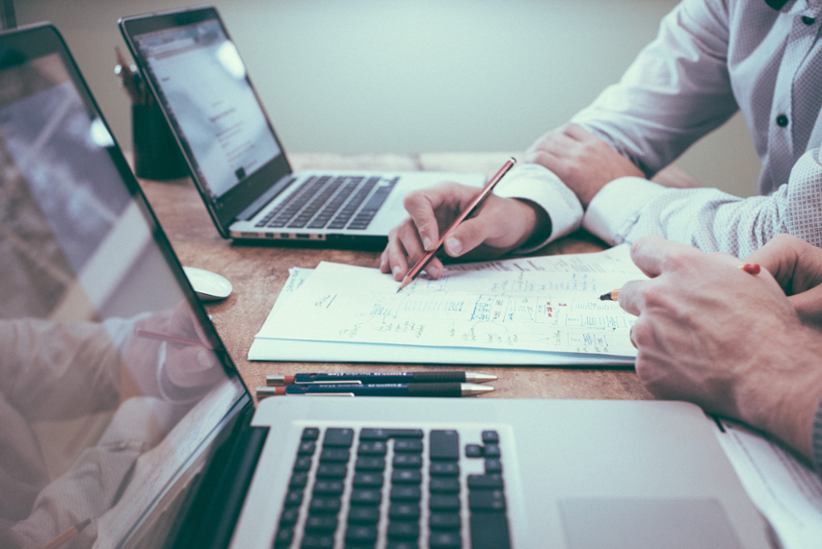 The sports betting market is one that is thriving. The United States is clearly on a path to legalizing its entire market, as individual states topple like dominos before the momentum built originally in Delaware in 2018, and then spread across the rest of the nation like wildfire.
But in speaking about the significant growth that sports betting has experienced – by simply considering the numbers based on population – we have neglected a far more important question. Are people actually willing to participate in sports betting? And if not, why is this the case?
A new study commissioned by WagerWire and carried out by Leger, a market research and analytics company, set out to find answers, and its conclusions are interesting and perhaps industry-altering. WagerWire, which prides itself on building an innovative platform to empower sports bettors, has sought answers to how it can best transform sports fans into bettors.
The Value of Educating Sports Bettors in the Long-term
There has been a debate about the nature of a sports bettor. If you are sports betting business, do you go after the "squares," that is the less experienced or recreational bettors, or do you go after the "sharps," the more competitive and analytical bettors?
It has been a pickle. Some companies have been unabashed about their focus on recreational bettors, and others have welcomed gamblers of all backgrounds. But trying to keep bettors in a perpetual state of "recreational activity" may actually be hurting your bottom line as a sports betting company more so than it would if you were to educate people and bring them in.
At least, this is the data WagerWire's study seems to suggest. According to the study, 78% of non-bettors would not mind betting online if they were better educated or more knowledgeable about the activity. You see, it's not even about whether a person is actually a "sharp" or a "square." What matters is if they understand sports betting enough to make this first decisive step.
Knowledge is indeed everything. The data from the study is fascinating as even with those who are already betting online, there are 43% of participants admitted that they were inadequately aware of all of their options, or they just simply did not know enough about sports. 41% percent also agreed that they did not know enough about how to bet online on sports.
Out of those who weren't betting, 23% said that they didn't know how or even where to bet on sports. All of this is important, and it can have immense implications for those businesses that take these consumer concerns and work actively on tackling them. But how can we get there?
Educating Sports Fans to Tap Betting's Full Potential
Well, WagerWire has made up its mind as to how the company is going to grow. According to company CEO and Co-founder, Zach Doctor, the data is a clear indicator that there is a lack of what he describes as adequate betting education and focus on making consumers more knowledgeable. This is the greatest challenge that the industry faces when looking to onboard more people.
This observation is important, and it comes at a time when operators have realized that unbridled promotional and marketing spending is hurting their business models more so than helping them acquire new players. And so, Doctor argues that in the absence of aggressive advertisement, companies need to be more focused and seek to acquire players by creating value for the players.
While he doesn't openly suggest that promotions are not a good value, he suggests that allocating marketing spend to gain market share through the education of people about sports betting could be a better overall strategy. He explained:
"While promotions and free bets are flashy, basic betting education can be the formula needed to develop more confident, engaged, and responsible players that will result in a stronger, more sustainable industry."
WagerWire is in a strong position to benefit from this new realization, as the platform has been heavily focused on educating consumers rather than luring them in with bonuses, for example. And, it's through this educational strategy that consumers can access betting products. The company is also working on an upcoming secondary marketplace product.
G2E and the Las Vegas Outlook
WagerWire is also co-sponsoring the Global Gaming Expo (G2E) Conference in Las Vegas, which is arguably the largest gathering of gambling industry professionals in the world. The other sponsor, Gaming Society, is a known partner to WagerWire and the two companies are doubling down on their mutual business interest and collaboration.
The decision to extend their work together is not by chance either as Gaming Society Co-founders Jaymee Messler and Kevin Garnett are both interested in educating sports bettors and fans.
Together with WagerWire, and at the G2E, the two companies can drive the message home loud and clear – forget about cajoling sports fans with bonuses, elevate consumer understanding of the products instead, and results will surely follow.
This is definitely an interesting concept and one that WagerWire has shared openly with everyone – for the better of the industry, consumers, and operators' own bottom lines if you think about it.
Image credit: Unsplash.com