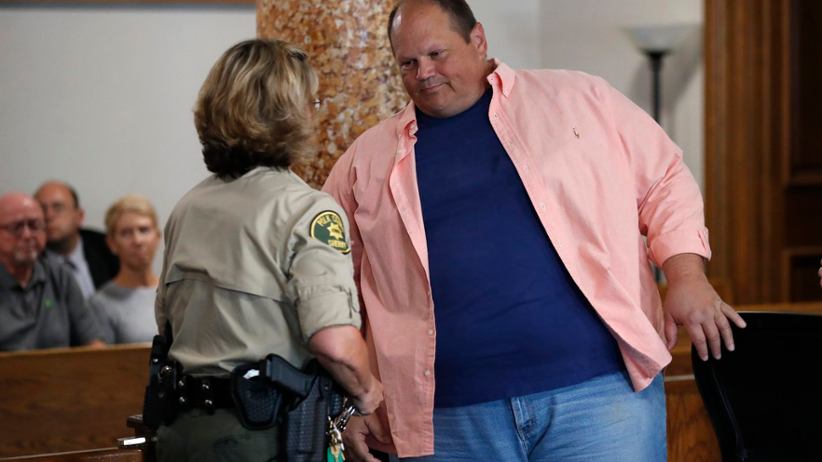 After four-and-a-half years in prison, an
Iowa
man convicted of manipulating the lottery to
fraudulently claim millions
of dollars from jackpots is free. The Iowa Board of Parole approved
Eddie Tipton
's release. Tipton, a former information security director of the Multi-State Lottery Association, was
found guilty in 2017
of installing computer code onto lottery computers that enabled him to predict winning numbers.
After officials at Iowa Lottery became suspicious of an anonymous claim for $16.5 million Hot Lotto Jackpot, they discovered that Tipton was trying to rig the drawings. They linked Tipton, his brother Tommy and Robert Rhodes to the suspicious winnings in five states.
Tipton was convicted of two counts of fraud related to the Hot Lotto scheme. The ticket Tipton purchased at a Des Moines convenience shop was used to claim the Hot Lotto Jackpot. Later, the Iowa Supreme Court overturned that conviction. It stated that Tipton's prosecution and charges had been delayed by investigators.
Tipton had already been scheduled to plead guilty in the meantime to separate but related charges of continuing criminal conduct. These charges were a result of an investigation into other rigged lotteries.
In accordance with the prosecutors, Tipton pleaded guilty in that case to felony charges for ongoing criminal conduct. He also confessed that he rigged the random number generator that he used to claim winnings from Iowa, Kansas, Colorado, Wisconsin, and Oklahoma.
Tipton confessed to the judge at his sentencing that he had written software that allowed him to understand or technical predict winning numbers. He acknowledged that he then gave those numbers to others who won the lottery and shared the winnings with him.
Tipton was sentenced to a maximum of 25 years in prison and ordered to pay $2.22 million in restitution. According to records from the Iowa Department of Corrections and court documents, that amount was reduced to $1.6 million. It isn't clear if any payment has been made.
Tipton was sentenced to prison concurrently with a Wisconsin sentence. Tipton had previously pleaded guilty in Wisconsin to computer crime and fraud charges that were connected to a 2007 lottery draw.
Tipton filed court papers later seeking post-conviction relief. He claimed he was innocent for the Iowa crimes to which he had pleaded guilty. Tipton argued that his sentence was "cruel and unusual" because it was applied to an innocent person.
Tipton claimed that he was forced to plead guilty in an effort to get the sentence overturned. He claimed that Iowa officials had charged him with restitution for winnings he claimed in states outside of Iowa. August 17 is the date for the hearing.
According to the Iowa Board of Parole, Tipton was released because there was a "reasonable probability" that he could be freed without causing harm to the community or his own safety.
Tipton will be released to Texas, where he will be under the supervision of parole officers. Failure to adhere to any federal, state or local laws could lead to Tipton's parole being revoked.