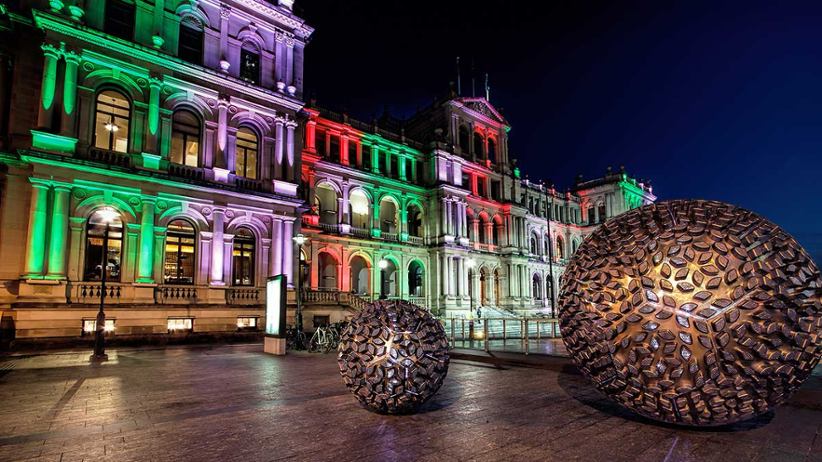 Star Entertainment is readying itself for the future by selling its Brisbane casino while it prepares to start its Queen's Wharf launch. The Australian gaming giant has approved a sale and leaseback operation with an investment company, Charter Hall, as a precursor to the launch of the larger resort. Charter is an Australian property investment and management company that invests in core sectors, and Star will sell its Treasury Casino and the Treasury Hotel buldings, as well as its parking area, for AU$248m ($186m) to the investment firm.
The parking area and the hotel property will be sold first. Then, under the terms of the deal, Star will lease them back for an initial period of 30 years and two extra 15-year options.
Star will continue operating the Treasury Casino until the company opens its new Queens Wharf Brisbane installations sometime in 2023. Then, the current casino operations will be transferred to these other premises.
This new casino and resort is a joint venture carried out by Star and two Hong-Kong partners, Far East Consortium and Chow Tai Fook Enterprises. The Queens Wharf development will include four hotels, 50 restaurants, pubs, cafes and bars and 2,000 residential apartments. The large casino will give it 2,500 slot machines and hundreds of gaming tables. The Queens Wharf casino resort will reportedly run approximately AU$3.6b ($2.7b).
This deal between Star and Charter Hall will not include the State Library building, a separate piece of the Treasury group of properties. The company is still reviewing and considering other uses and ownership for this, which is the smallest of the four Treasury properties owned by Star.
Star was going to carry out a similar sale and leaseback deal with Crown Resorts in May, but this didn't take place. However, Star it had also submitted a proposal for merging with Crown. The company is also working on a separate arrangement to sell and leaseback 49% of its ownership of Star Sydney.
The new casino on Queen's Wharf is set to be a major international tourist attraction for people coming from all over the world to enjoy the resort, as well as all the amenities the property will have to offer. However, a lot can happen in two years. Star is facing an investigation similar to that launched against Crown Resorts, which has been found to be in violation of financial and gaming regulations. If Star is guilty of the same, its ability to retain a casino license may be in jeopardy.
Image source: Shutterstock