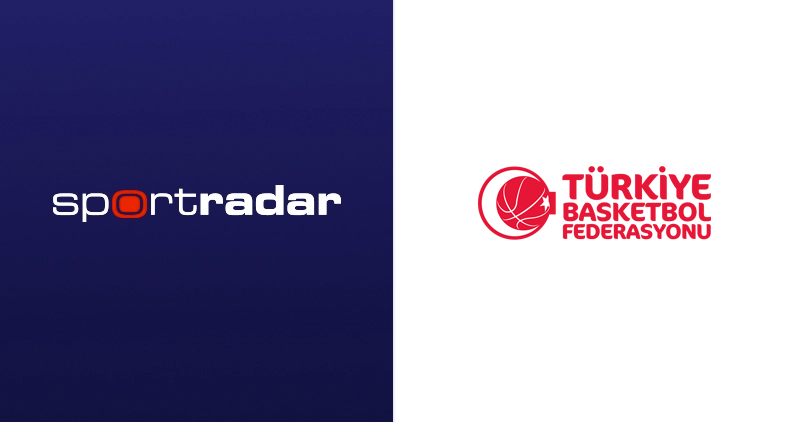 Sportradar has revealed its first major move in Turkey's basketball ecosystem with the global technology company teaming up with the country's sports federation. The Turkish Basketball Federation and Sportradar will have the opportunity to work together on a number of initiatives.
Sportradar is teaming up with a number of topflight and second-tier leagues and will be collaboration with the Turkish Basketball Super League, the Turkish Basketball First League, and other cups that take place in the country. The partnership comes at a particularly auspicious time for Sportradar which has been posting steady financial results.
This reflects Sportradar's desire to establish itself firmly in the country. There will be numerous benefits as a result of this partnership. For starters, Sportradar sill make sure to install its advanced cameras and tracking software at 27 venues that belong to the federation and different leagues.
This will enable stakeholders to generate more data in real-time and help Sportradar deliver on the second big part of the deal – data generation and distribution. Sportradar will effectively be able to collect, process and then distribute data both internationally and in the domestic market.
The commercial aspect of the partnership has a strong appeal with leagues worldwide as they see in Sportradar a trusted ally that can help them leverage one of their most valuable assets. Sportradar will also ensure that the integrity of the sport on all levels is protected through the launch of its Universal Fraud Detection System.
The solution has proven particularly useful and the fact that it can be integrated directly with sports bodies and federations from across the world gives the company a keen edge which enables it to track aberrations in betting behavior for example.
The partnership was welcomed by Hidayet Türkoğlu, the federation's Chief Executive Officer. Türkoğlu argued that thanks to this partnership, the federation and all leagues can begin catching up in terms of technology and deliver on even better opportunities down the road.
The cutting-edge solutions provided by Sportradar will no doubt help in that direction, the executive assured. Türkoğlu thanked partners on both sides of the deal for having made this alliance happen.
Sportradar's Jan Pommer praised the opportunity to team up with the federation as well. He remarked that it was an important achievement for Sportradar as well, as the company now can advance in the Turkish basketball ecosystem better and understand it as an insider. Sportradar maintains a number of healthy partnerships. The company teamed up with the Haarlem Baseball Week in May.
Image credit: Sportradar