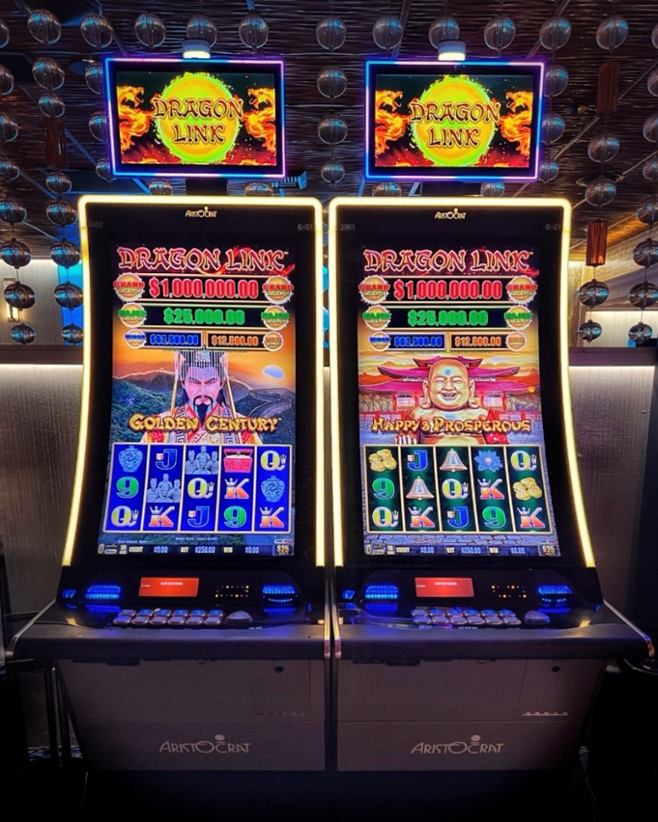 The leading resort located in South Reno, Nevada, the Peppermill Resort Spa Casino, announced late last week that it introduced new high-limit slot machines from the leading provider of gaming content and technology, Aristocrat. The company revealed Friday that it introduced two $1 million Dragon Link high-limit progressive slot machines.
The two machines offer a staggering $1 million jackpot. The minimum bet for each of the Dragon Link slots is $25, while the maximum bet is $2,500. Peppermill explained that the two high-limit progressive jackpot slot machines were added to its High Limit slot area, a specially designated area that offers high-denomination games.
The addition of Dragon Link slots marks a significant achievement for Peppermill Resort Spa Casino. In fact, the games are among Aristocrat's most popular slots. Moreover, Dragon Link was among the games that recently secured a "Top Performing Premium Game" award at the 2022 EKG Slot Awards.
In a statement released on December 30, 2022, Peppermill Resort Spa Casino's General Manager, Billy Paganetti, commented on the topic. He said that introducing the high-limit progressive slot machines brings excitement to the venue.
"We pride ourselves on offering the best quality slot products, and we think that guests will be thrilled to play this popular machine with a progressive jackpot starting at $1 million," said Paganetti in conclusion.
What's different with the $1 million Dragon Link slots is that jackpots are paid immediately once they are hit. Once this happens, the slot machines reset to $1 million once again.
The announcement about the new slots quickly got the attention of Peppermill casino fans. On Facebook, one user shared their excitement and wrote: "What a Happy New Year it would be to hit a huge progressive!" Another user showed support for the venue and wrote "I love the Peppermill! Greatest Casino!"
Famous as Reno's Premier AAA Four Diamond Resort, Peppermill offers more than 1,600 luxury hotel rooms. The resort has a large 33,000-square-foot Spa and Salon with 24 treatment rooms. Additional amenities at the Peppermill include an indoor pool as well as a sun deck.
As a popular gaming destination, Peppermill offers slots, table games, poker, as well as a sportsbook, within its large 82,000 square-foot gaming floor. Visitors of the resort can also enjoy amenities such as a fitness center and shopping outlets. Not unexpectedly, Peppermill has bars, lounges and nine award-winning restaurants offering fine dining experiences.
Image credit: Peppermill Resort Spa Casino