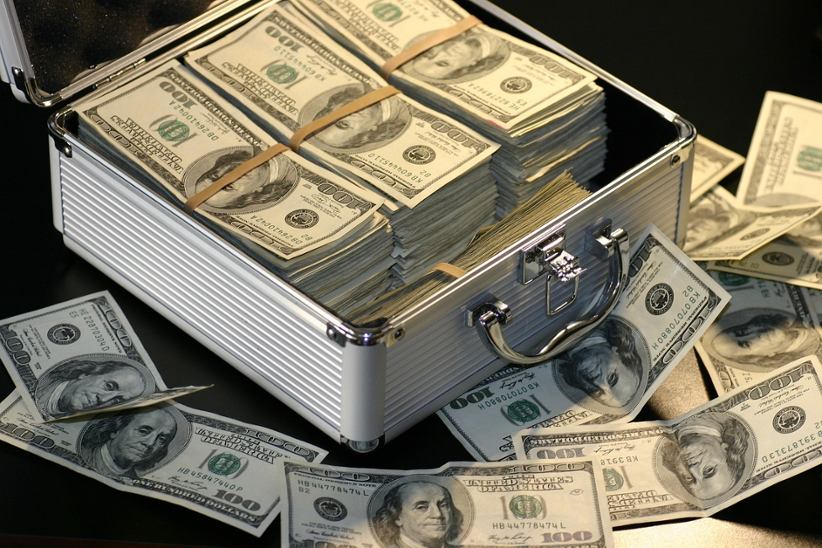 One lucky winner from Maine became the first holder of a jackpot from Mega Millions in the state after guessing correctly the numbers drawn on Friday night. The lucky winner matched all white balls 30, 43, 45, 46 and 61, as well as the gold Mega Ball 14 for the drawing, which took place on Friday the 13th.
The ticket of the winner was sold at Hometown Gas and Grill in Lebanon, Maine, and brought a prize of a staggering $1.348 billion, making the jackpot the second largest in the history of Mega Millions. The win undoubtedly made the lucky winner happy, regardless that it was purchased on Friday the 13th, which is considered an unlucky day.
The winner will have the option to collect the whole prize over installments or pick $723.5 million as a cash option. It's important to mention that taxes are also applicable which will decrease the size of the prize. Still, it remains a nine-digit prize which is mind-blowing.
Overall, there were a total of 7,072,832 winning tickets from the draw on Friday within the different prize tiers. Some 14 tickets matched five white balls which delivered the ticket holders the second-highest prize of $1 million. From that total, most were sold in New York, a total of four, while two were sold in California, and one was sold in Texas, Pennsylvania, North Carolina, Missouri, Florida, Kansas, Illinois and Kentucky.
On the other hand, 164 tickets won a third-tier prize for matching four white balls and the Mega Ball. From those, 27 paid $1 for an optional Megaplier which brought them a double prize from the drawing on Friday. Those tickets won $20,000 each, while the remaining 137 winners that collected third-tier prizes won $10,000 prize each.
Pat McDonald, Ohio Lottery's Director and Lead Director for the Mega Millions Consortium, shared his excitement in a statement released on January 14, 2023. "Congratulations to the Maine State Lottery, which has just won its first-ever Mega Millions jackpot," he said.
Additionally, McDonald acknowledged that the jackpot marks the fourth billion-dollar jackpot in the history of the game. He added: "We thank all our retailers for their hard work during this spectacular run, and our customers for their enthusiasm and support." Finally, McDonald said that the jackpot and other prizes from Mega Millions mark the start of an exciting year.
Strangely enough, Friday the 13th is a date that brought success for seven Mega Millions players. Since the start of the game in 2002, there were seven jackpot wins from drawings taking place on Friday the 13th. The last time a jackpot prize dropped on Friday 13th was back in October 2017.
Image credit: Pixabay.com