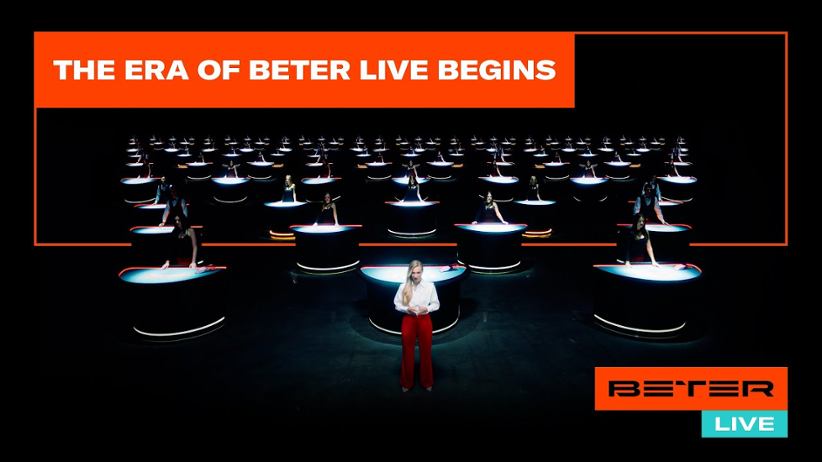 New live casino options are coming to the online space in time for the holidays. The new BETER Live product will release the first four live casino games, Baccarat, Blackjack, Top Card and Roulette.
BETER stated that its first selection in live casino games will be "a kickstart to its journey towards becoming a major provider dynamic, innovative live casinos products."
The four debut titles of the next-gen player will go live this month. Anna Vikmane, the director of BETER Live, said, "In the last few months, we've worked tirelessly to build a team of industry experts who could help deliver what we believe is the most innovative and entertaining live casino offering to date."
"We are committed to championing a playercentric, entertainment-first approach. We're confident that these four live casino games will demonstrate exactly that," she added.
The BETER Live platform claims that it knows how to entertain live casino players better than anyone and the announcement marks the turning point in live casino. Operators will have the opportunity to take advantage of localized server deployments, a wide range of complement languages, and high-margin sides bets.
The company's mission is to provide reliable, round-the-clock entertainment using the most advanced virtual studio. This promises almost zero downtime, full-HD and 4K options and lower bandwidth options to fit any market infrastructure.
Beter Group, which was founded by Anna Vikmane, a former Playtech and GVC Holdings developer, said that the company's new Beter Live advance was the result of its own team of "live casino and TV production experts."
It offers partner operators the opportunity to stream a variety of iGaming entertainment live from a richly-designed minimalist studio with experienced dealers. The new service, which is crypto-friendly, also includes localized server deployment and a full range of high-margin side wagers.
"This is just the beginning of a very exciting journey for Beter Live as we understand how to entertain the next generation of live casino players better than anyone else. Today's announcement marks a landmark moment in the world of live casino, and we truly hope that players relish our exciting range of new live casino games as much as we have enjoyed developing and bringing them to life," adds Vikmane.