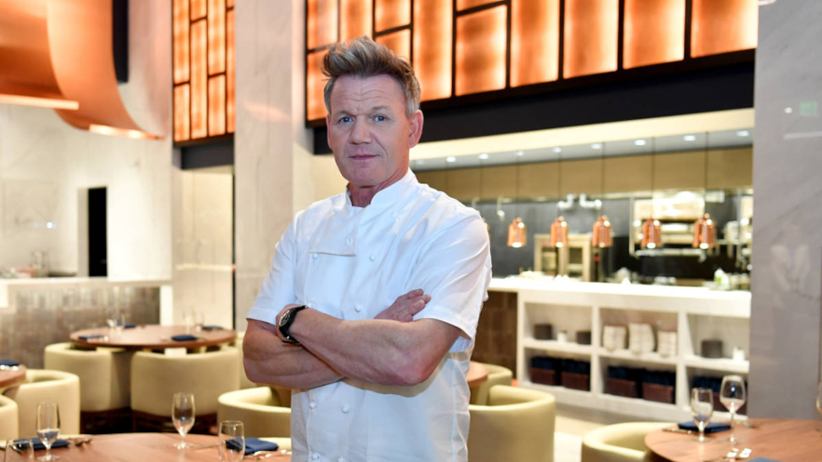 Last week marked the debut of Ramsay's Kitchen by Gordon Ramsay to Harrah's Las Vegas. The official debut was celebrated during a ceremony on Wednesday with Chef Ramsay greeting the guests in a video message.
Cocktails and tasty bites were available for the guests that also had a chance to meet the winner of Hell's Kitchen Season 10, Chef Christina Wilson. Besides the winner from Season 10, Chef Wilson is also the Vice President of Culinary at Gordon Ramsay North America.
Visitors of Ramsay's Kitchen at Harrah's Las Vegas can enjoy tasty dishes such as Jumbo Lump Crab Cake, Tuna Tartare, Beef Wellington and Crispy Salmon. What's more, food lovers cannot miss the famous Beef Carpaccio as well as Pan Seared Scallops, among other signature dishes.
Desserts include all-time favorite Eton Mess as well as Sticky Toffee Pudding and other treats for customers that enjoy quality sweets. But it's not only foods that the visitors can enjoy as Ramsay's Kitchen also offers different alcoholic beverages including beer, wine, as well as cocktails such as Boston's Inferno and The Spiced Pear, among others.
Located at the former Oyster Bar space, Ramsay's Kitchen is open daily from 11 AM until 11 PM. The venue offers seats for 244 guests and was designed by AO, the famous interior design and architecture company. According to a statement released by Caesars Entertainment, the venue fuses "the celebrated chef's personality with simple yet sophisticated décor."
Ramsay's Kitchen interior stands out with a collection of glass-blown copper-colored pendants cascading from the ceiling in the main dining area. Besides an inviting bar, the unique location offers a "theater kitchen and seven-seat seafood counter and raw bar anchor the lower dining area, which features a floor-to-ceiling custom wine display highlighting the vast selection," Caesars revealed. Last but not least, there are 12 exclusive dining room seats that allow visitors to see the cook line itself.
Sharing his excitement, Chef Ramsay said: "I can't wait to introduce one of my newer restaurant concepts and the first of its kind on the West Coast to Harrah's guests." Finally, he said: "The menu features some of my favorite dishes I've created at home in my own kitchen, but with that special Vegas flair."
Dan Walsh, Harrah's Las Vegas' Senior Vice President and General Manager, added that the opening of Ramsay's Kitchen marks a landmark moment for the venue. In conclusion, Walsh said: "Not only are we excited to offer an incredible dining experience to our guests for lunch and dinner, but Ramsay's Kitchen is also a great, convenient option for those attending meetings and events at Caesars Forum Conference Center."
Image credit: Caesars Entertainment