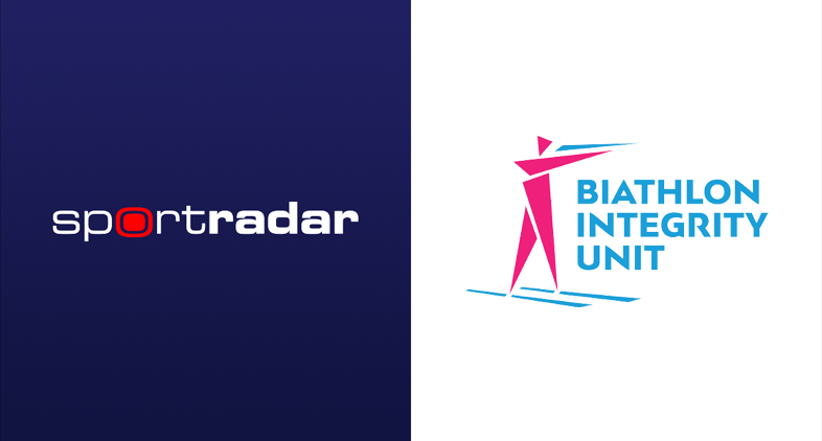 The leading sports technology company, Sportradar, announced that its unit and global supplier of sports integrity solutions, Sportradar Integrity Services, joined forces with another sports organization. On Thursday, the company revealed that Sportradar Integrity Services inked an agreement with the Biathlon Integrity Unit (BIU), an independent unit that safeguards the integrity on behalf of the international governing body of biathlon, the International Biathlon Union (IBU).
Per the new multi-year collaboration, all IBU competitions such as the IBU World Championship and IBU World Cups will be monitored by Sportradar. The company will leverage its advanced and globally recognized monitoring solution called Universal Fraud Detection System (UDFS).
Thanks to the collaboration, BIU will be notified of any suspicious matches that are flagged by Sportradar. Consequently, leveraging the company's data, the BIU will be able to further investigate potential integrity breaches or suspicious matches.
The latest collaboration builds upon a solid foundation between Sportradar Integrity Services and the BIU. In fact, back in 2020, Sportradar agreed to provide the Unit with its leading Intelligence and Investigation (I&I) services. This boosted BIU's efforts to safeguard the integrity of the sport.
Andreas Krannich, Sportradar Integrity Services' Managing Director, was excited about the new collaboration with the BIU and acknowledged that the popularity of biathlon competition has grown on a global scale, a statement reveals.
"It is imperative that appropriate steps are taken to mitigate any integrity-related issues that may arise across IBU's competitions," he added. Finally, Krannich pointed out: "Partnering with the BIU demonstrates both our and BIU's commitment to uphold the integrity of the sport, and we look forward to enhancing this relationship over the coming years."
On the other hand, Greg McKenna, BIU's Head, was also excited about the recent tie-up. He said that the Unit is aware that there is no sport immune to match-fixing. This is why, according to McKenna, monitoring and safeguarding integrity remains a top priority.
Last but not least, he said: "As such, this partnership, featuring the use of the UFDS, will enable us to implement one of the strongest integrity provisions, and puts us in a great position over the coming years to ensure fair competition across all our events."
Details of the new collaboration come after recently, Sportradar extended its partnership with Super Group-owned brand, Betway. Earlier this month, the duo has taken their business-to-business relationship to a new level. Consequently, Sportradar agreed to deliver its Audio Visual (AV) and ad:s services for Betway.
Image credit: Sportradar